Page Menu
S.T.A.Y. Tuned Podcast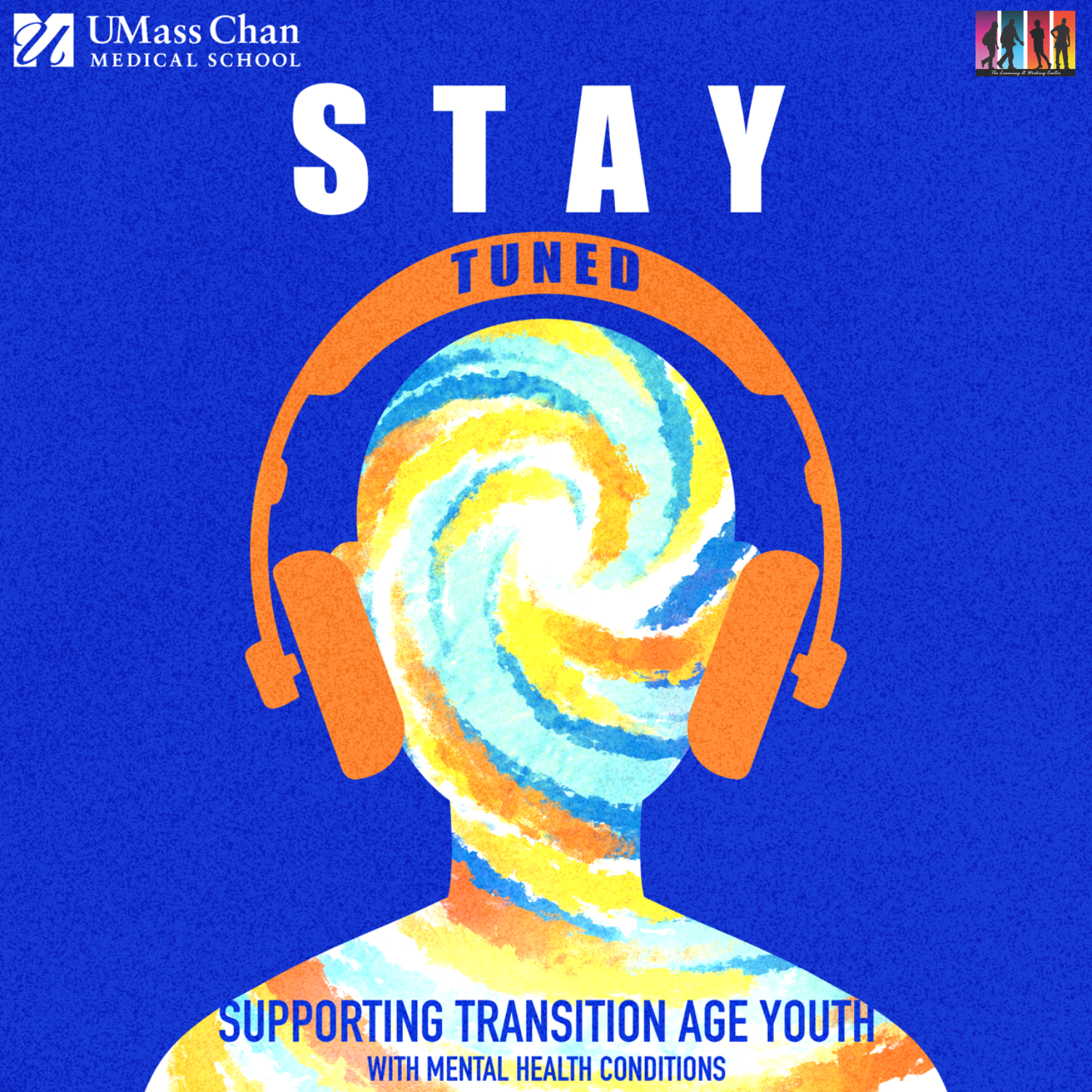 S.T.A.Y. Tuned: Supporting Transition-Age Youth Podcast is a podcast for young adults, made by young adults, with mental health conditions. It's designed with the purpose of sharing useful information our research team has gained through studies of transition-age youth/young adults navigating school or work. We bring on guests, including our research collaborators from across the globe, and discuss the challenges and opportunities for youth with serious mental health struggles, particularly as they navigate educational and workforce experiences.
Listen below or on your favorite podcast platform/app.
Podcast Episodes:
Episode 1: The Unique Importance of Transition-Age Youth Services featuring Dr. Maryann Davis
In this episode, we interview Dr. Maryann Davis, an internationally renowned expert in youth and young adult mental and behavioral health services on her journey into developing the field of transition-age youth mental health services research.
Episode 2: Engaging Youth in Mental Health Services featuring Dr. Vanessa Klodnick
In this episode, we interview Dr. Vanessa Klodnick, Ph.D., on her work in youth and young adult services engagement and speak with her about her vast experience in participatory action research in transition-age youth mental health services.
Episode 3: Tailoring Mental Health Treatments to Young Adult Voices with Dr. Michelle Munson
In this episode, we interview Dr. Michelle Munson, Ph.D., a professor at NYU's Silver School of Social Work. Dr. Munson walks us through her innovative research, collaborating with youth to fully understand what implementation strategies and tools will best meet their unique needs and desires.
Episode 4: Trauma informed care for LGBTQ+ youth with Antonia Barba, LCSW
Join in on our conversation with Antonia Barba, as she guides us through her expertise in trauma-informed, affirming care for LGBTQ+ youth. We touch on how clinicians can work with unwilling caregivers to accept gender and sexual identity, the intersectionalities of LGBTQ+ youth, advocacy work, and even dive into the systemic issues within our healthcare system.