Page Menu
S.T.A.Y. Tuned Podcast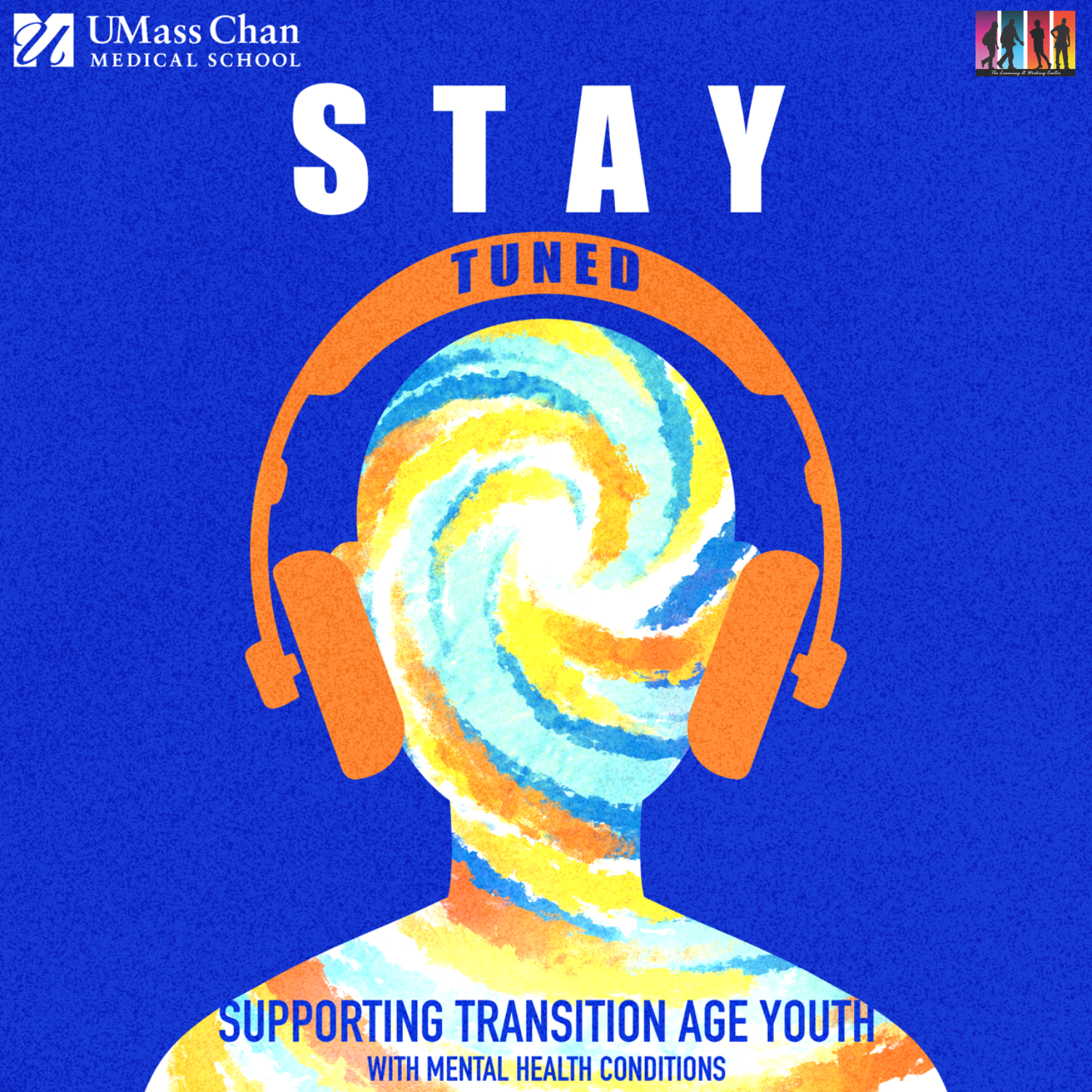 S.T.A.Y. Tuned: Supporting Transition-Age Youth Podcast is a podcast for young adults, made by young adults, with mental health conditions. It's designed with the purpose of sharing useful information our research team has gained through studies of transition-age youth/young adults navigating school or work. We bring on guests, including our research collaborators from across the globe, and discuss the challenges and opportunities for youth with serious mental health struggles, particularly as they navigate educational and workforce experiences.
Listen below from Spotify, or on Google, Pandora, and Stitcher.
---
Podcast Episodes:
Episode 7: Is anybody out there? The isolation of adulthood.
Hello hello! Emily and Mei are back this week with a special episode of STAY tuned. In this episode, we wanted to let you guys get to know us a little bit better. We keep it real and discuss our struggles in creating healthy routines in a life where screens dominate our whole day and later get into the lonely reality of post-grad life. How does one make friends outside of work and school? We would love to know. Later on, we get a little meta and discuss some of our thoughts on what it's like making this podcast and the challenges of using social media for our job.
Episode 6: We're working on it! featuring Emma Narkewicz, MPA
Today's episode features iSPARC's very own Emma Narkewicz, a research coordinator here at the Transitions to Adulthood Center for Research. Emma begins by walking us through her work on Pre-employment Transition Services in Massachusetts. Later we dive into what it's like being a young adult with mental health conditions entering the workforce and sustaining a career. Let's talk navigating mental health as a young professional, living wages, and what we wish we had known going into college!

Episode 5: The WEIGHT of weight stigma featuring Dr. Nana Yaa Marfo
Hello! We are back with a new episode. Today's podcast episode features Nana Yaa Marfo, PhD, a clinical psychology postdoctoral fellow here at iSPARC. Dr. Marfo provides outpatient clinical care and conducts mental health services research. Her past experiences working on weight-related studies informed our chat today. We discuss unrealistic body expectations promoted by social media, food insecurity on college campuses, the impact of weight stigma on young adult mental health, and how the social determinants of health play a role in weight stigma.
Episode 4: Trauma informed care for LGBTQ+ youth with Antonia Barba, LCSW
Join in on our conversation with Antonia Barba, as she guides us through her expertise in trauma-informed, affirming care for LGBTQ+ youth. We touch on how clinicians can work with unwilling caregivers to accept gender and sexual identity, the intersectionalities of LGBTQ+ youth, advocacy work, and even dive into the systemic issues within our healthcare system.
Episode 3: Tailoring Mental Health Treatments to Young Adult Voices with Dr. Michelle Munson
In this episode, we interview Michelle Munson, PhD, a professor at NYU's Silver School of Social Work. Dr. Munson walks us through her innovative research, collaborating with youth to fully understand what implementation strategies and tools will best meet their unique needs and desires.
Episode 2: Engaging Youth in Mental Health Services featuring Dr. Vanessa Klodnick
In this episode, we interview Vanessa Klodnick, PhD, on her work in youth and young adult services engagement and speak with her about her vast experience in participatory action research in transition-age youth mental health services.
Episode 1: The Unique Importance of Transition-Age Youth Services featuring Dr. Maryann Davis
In this episode, we interview Maryann Davis, PhD, an internationally renowned expert in youth and young adult mental and behavioral health services on her journey into developing the field of transition-age youth mental health services research.