Page Menu
Note from Michael P. Czech, Ph.D., Professor and Chair

Welcome to the Program in Molecular Medicine!

Program faculty laboratories are making exciting advances in many new areas of biology and medicine—it's a heady time to be researching in the life sciences. Biomedical science has experienced explosive maturation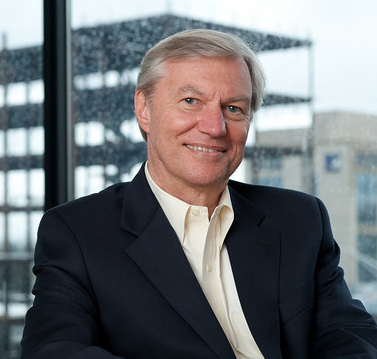 and change during the last decade. Powerful technological tools have been developed for probing increasingly difficult questions, yielding spectacular insights. Some of these insights have been translated into novel medicines and therapies, improving the lives of many.

Even so, the act of discovery in which scientists engage has not changed. Practicing science remains as exhilarating, exasperating, unsettling, and, therefore, as rewarding, as it has been in the past. Results often are still surprising, unnerving, or confounding, thereby reinforcing the reward.

The Program in Molecular Medicine at the University of Massachusetts Medical School was established in a new research building in 1989 to catalyze such acts of discovery. Faculty include both clinical investigators and basic scientists, many of whom focus their research on human disease processes. The laboratory groups and core facilities that compose Molecular Medicine represent many disciplines in the bio-medical sciences: biochemistry and molecular biology, cell biology, medicine, immunology, molecular genetics and microbiology, pediatrics, pharmacology, physiology, genomics, bioinformatics and proteomics. This diverse scientific environment makes the Program an exceptional training ground for graduate students and postdoctoral fellows, who in turn contribute much to its vitality and excitement.