Page Menu
Nanomaterials for Neuroscience, Biomolecule Imaging and Therapy
Our research is at the intersection between nanotechnology, neuroscience, bioimaging and therapy. We focus on developing both small and bright tools for biology, that is, designing synthetic/semi-synthetic nanomaterials or small molecules with unique programmable physical properties for basic science and biomedical applications. These tools will be developed using a synergetic multidisciplinary approach, including synthetic chemistry, materials science, biochemistry, and cell biology. In particular, we are most interested in developing optically active nanomaterials/molecules for probing signal transduction pathways, single-molecule imaging, sptiotemperol activation of neurons as well as diagnosis and drug delivery.
In the News
Chosen Best Of 2019 by Cell
Dr. Gang Han's paper, "Mammalian Near-Infrared Image Vision through Injectable and Self-Powered Retinal Nanoantennae", which was published in the April 4, 2019 issue of Cell, has been selected as one of the 9 best/featured articles among all the research articles published by Cell for 2019. The paper has been included and highlighted in a special issue.
The Best Of reprint collections from Cell Press are selected on the basis of reader download data.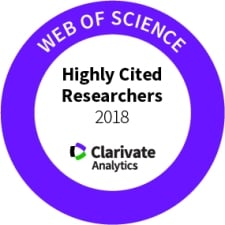 Gang Han, PhD, recognized as Highly Cited Researcher 2018
Congratulations to Gang Han, PhD, for being recognized as one of Clarivate Analytics' Highly Cited Researchers 2018.
The list recognizes world-class researchers selected for their exceptional research performance, demonstrated by production of multiple highly cited papers that rank in the top 1% by citations for field and year in Web of Science.
The distinction earned derives not from Clarivate Analytics but from peers who have time and again acknowledged the influence of the designee's research contributions in their publications and citations.
Group News
Latest Paper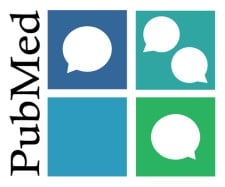 Ling Huang, Le Zeng, Yongzhi Chen, Nuo Yu, Lei Wang, Kai Huang, Yang Zhao & Gang Han
Long wavelength single photon like driven photolysis via triplet triplet annihilation
Nature Communications, 05 January 2021, volume 12, Article number: 122 (2021)
---
Huang L, Wu W, Li Y, Huang K, Zeng L, Lin W, Han G.
Highly Effective Near-Infrared Activating Triplet-Triplet Annihilation Upconversion for Photoredox Catalysis.
J Am Chem Soc. 2020 142(43):18460-18470.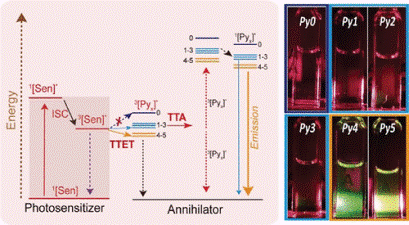 ---
Ma Y+, Bao J+#, Zhang Y+, Li Z, Zhou X, Wan C, Huang L, Zhao Y, Han G#, Xue T#.
Mammalian Near-Infrared Image Vision through Injectable and Self-Powered Retinal Nanoantennae.
Cell. 2019 Apr 4;177(2):243-255.e15. doi: 10.1016/j.cell.2019.01.038. Epub 2019 Feb 28.
(+first-authors, #co-correspondings)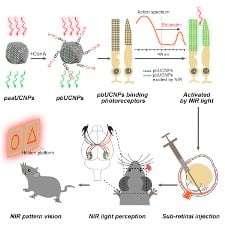 All Publications
Follow our research, stay in touch – join the lab!
---