Page Menu
Publications 2018
Y Hou, Z Zhou, K Huang, H Yang, G Han
Long Wavelength Light Activated Prodrug Conjugates for Biomedical Applications-
ChemPhotoChem, 2, 1005. 2018 Dec 06 (Front Cover)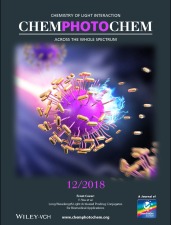 ---
Green K, Huang K, Pan H, Han G, Lim SF.
Optical Temperature Sensing With Infrared Excited Upconversion Nanoparticles.
Front Chem. 2018 Sep 24;6:416.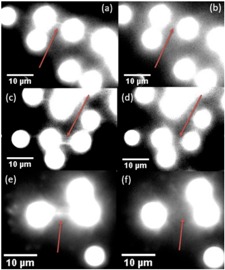 ---
T Pederson, G Han.
Small Methods at the University of Massachusetts Medical School
Small Methods 2018 Sep 14, 2 (9), 1800260 (Front cover)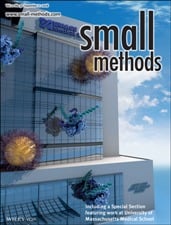 ---
Lu Y, Li L, Lin Z, Li M, Hu X, Zhang Y, Peng M, Xia H, Han G.
Enhancing Osteosacoma Killing and CT Imaging Using Ultrahigh Drug Loading and NIR-Responsive Bismuth Sulfide@Mesoporous Silica Nanoparticles.
Adv Healthc Mater. 2018 Aug 13:e1800602.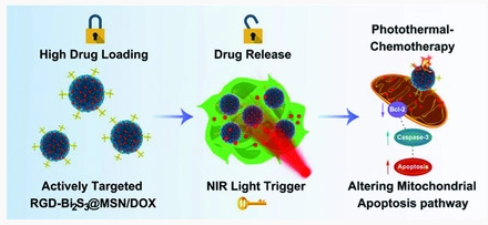 ---
Lu Y, Li L, Li M, Lin Z, Wang L, Zhang Y, Yin Q, Xia H, Han G.
Zero-Dimensional Carbon Dots Enhance Bone Regeneration, Osteosarcoma Ablation, and Clinical Bacterial Eradication.
Bioconjug Chem. 2018 Aug 7.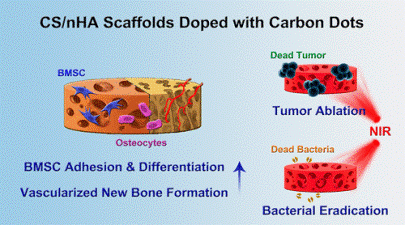 ---
L Huang, G Han.
Near Infrared Boron Dipyrromethene Nanoparticles for Optotheranostics
Small Methods 2018 Jul 25, 2 (9), 1700370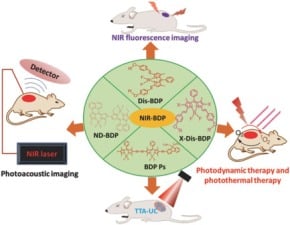 ---
K Huang, Z Li, J Lin, G Han, P Huang.
Two-dimensional transition metal carbides and nitrides (MXenes) for biomedical applications.
Chemical Society Reviews. 2018 Jul 17, 47, 5109-5124.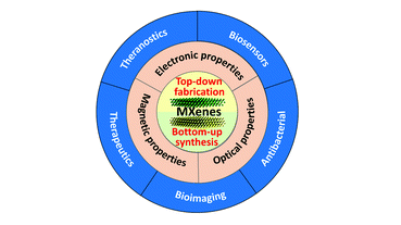 ---
Y Nuo, L Yang, L Zhanjun, H Gang.
The "bottom-up" synthesis and applications of persistent luminescence nanoparticles.
Science China Chemistry. SCIENCE CHINA Chemistry 2018 Apr 27, 61, 757-758.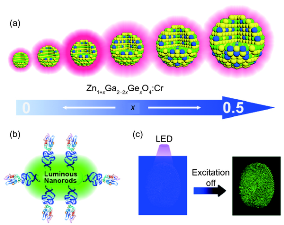 ---
Xia Y, Ou H, Li W, Han G, Li Z.
Efficient Blue to Red Afterglow Tuning in a Binary Nanocomposite Plastic Film.
Nanomaterials (Basel). 2018 Apr 20;8(4). pii: E260.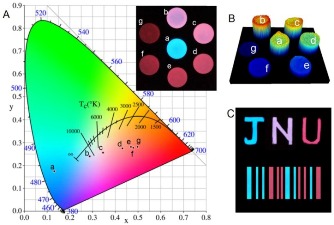 ---
Ma G, Liu J, Ke Y, Liu X, Li M, Wang F, Han G, Huang Y, Wang Y, Zhou Y.
Optogenetic Control of Voltage-Gated Calcium Channels.
Angew Chem Int Ed Engl. 2018 Jun 11;57(24):7019-7022.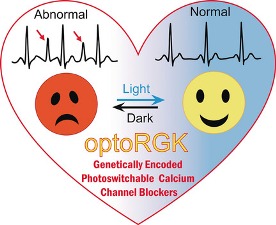 ---
M. F. Wang, K. R. Deng, W. Lü, X. R. Deng, K. Li, Y. S. Shi, B. B. Ding, Z. Y. Cheng, B. G. Xing, G. Han, Z. Y. Hou, J. Lin
Rational Design of Multifunctional Fe@γ-Fe2O3@H-TiO2 Nanocomposites with Enhanced Magnetic and Photoconversion Effects for Wide Applications: From Photocatalysis to Imaging-Guided Photothermal Cancer Therapy
Adv. Mater. 2018, 1706747.