Page Menu
Publications 2019
W Lin, W Zhang, S Liu, Z Li, X Hu, Z Xie, C Duan, G Han
Engineering pH-Responsive BODIPY Nanoparticles for Tumor Selective Multimodal Imaging and Phototherapy.
ACS Appl Mater Interfaces. 2019 Nov 27;11(47):43928-43935. doi: 10.1021/acsami.9b16403. Epub 2019 Nov 13.

---
M Chang, M Wang, M Shu, Y Zhao, B Ding, S Huang, Z Hou, G Han, J Lin
Enhanced photoconversion performance of NdVO4/Au nanocrystals for photothermal/photoacoustic imaging guided and near infrared light-triggered anticancer phototherapy.
Acta Biomater. 2019 Nov;99:295-306. doi: 10.1016/j.actbio.2019.08.026. Epub 2019 Aug 19.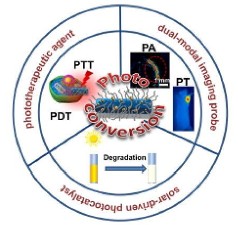 ---
Xiaojing Dou, Yang Li, Tereza Vaněčková, Ru Kang, Yihua Hu, Hongli Wen, Xiuping Gao, Shaoan Zhang, Markéta Vaculovičová, Gang Han
Versatile persistent luminescent oxycarbonates: Morphology evolution from nanorods through bamboo-like nanorods to nanoparticles.
Journal of Luminescence. 2019; 215:116635. doi.org/10.1016/j.jlumin.2019.116635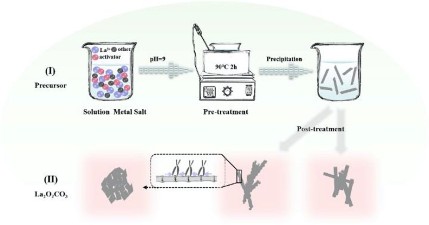 ---
Yang Zhao, Jing Peng, Jinyi Yang, Enlong Zhang, Ling Huang, Hong Yang, Eugenia Kakadiaris, Jingjin Li, Bin Yan, Zhiqun Shang, Ning Jiang, Xuening Zhang, Gang Han, Yuanjie Niu
Enhancing Prostate‐Cancer‐Specific MRI by Genetic Amplified Nanoparticle Tumor Homing.
Adv Mater. 2019 Jul;31(30):e1900928. doi: 10.1002/adma.201900928. Epub 2019 Jun 11.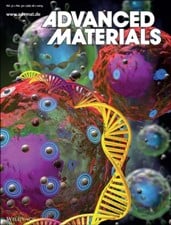 ---
H Zhang, G Han, G Litscher
Traditional Acupuncture Meets Modern Nanotechnology: Opportunities and Perspectives.
Evid Based Complement Alternat Med. 2019 Jul 16;2019:2146167. doi: 10.1155/2019/2146167. eCollection 2019.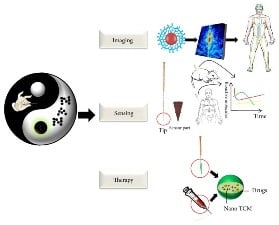 ---
J Nie, Y Li, G Han, J Qiu
In vivo clearable inorganic nanophotonic materials: designs, materials and applications.
Nanoscale. 2019 Jul 11;11(27):12742-12754. doi: 10.1039/c9nr02083g.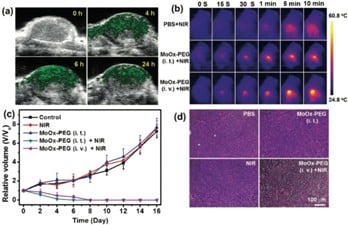 ---
Xie J, Mei L, Huang K, Sun Y, Pendharkar AI, Ma B, Qiu Y, Li J, Han G.
A photo-inducible protein-inorganic nanoparticle assembly for active targeted tumour theranostics.
Nanoscale. 2019 Apr 5. doi: 10.1039/c9nr90080b. [Epub ahead of print]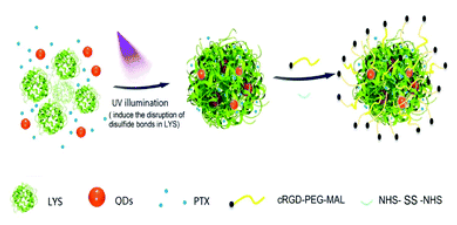 ---
Ma Y+, Bao J+#, Zhang Y+, Li Z, Zhou X, Wan C, Huang L, Zhao Y, Han G#, Xue T#.
Mammalian Near-Infrared Image Vision through Injectable and Self-Powered Retinal Nanoantennae.
Cell. 2019 Apr 4;177(2):243-255.e15. doi: 10.1016/j.cell.2019.01.038. Epub 2019 Feb 28.
(+first-authors, #co-correspondings)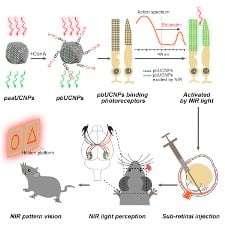 ---
Huang L, Kakadiaris E, Vaneckova T, Huang K, Vaculovicova M, Han G.
Designing next generation of photon upconversion: Recent advances in organic triplet-triplet annihilation upconversion nanoparticles.
Biomaterials. 2019 May;201:77-86. doi: 10.1016/j.biomaterials.2019.02.008. Epub 2019 Feb 12. Review.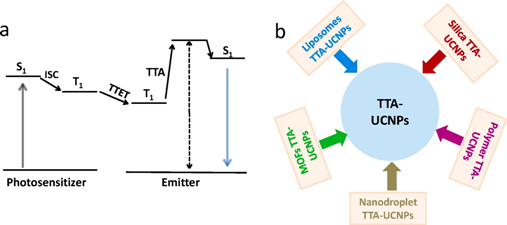 ---
Y Xia, X Huang, W Wu, W Li, Z Li, G Han.
Multicolor persistent luminescence realized by persistent color conversion.
Journal of Luminescence. March 2019, 207, 53-57.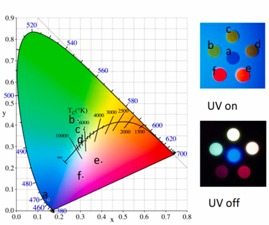 ---
Yu N, Huang L, Zhou Y, Xue T, Chen Z, Han G.
Near-Infrared-Light Activatable Nanoparticles for Deep-Tissue-Penetrating Wireless Optogenetics.
Adv Healthc Mater. 2019 Jan 11:e1801132.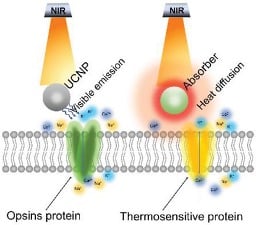 ---
Hou, Zhiyao; Deng, Kerong; Wang, Meifang; Liu, Yihan; Chang, Mengyu; Huang, Shanshan; Li, Chunxia; Wei, Yi; Cheng, Ziyong; Han, Gang; Al Kheraif, Abdulaziz A.; Lin, Jun.
Hydrogenated Titanium Oxide Decorated Upconversion Nanoparticles: Facile Laser Modified Synthesis and 808 nm NIR Light Triggered Phototherapy.
Chemistry of Materials. (Accepted). 2019 Jan 04