Page Menu
Publications 2011-2012
Guanying Chen, Hailong Qiu, Rongwei Fan, Shuwei Hao, Shuo Tan, Chunhui Yang, and Gang Han.
Lanthanide-Doped Ultrasmall Yttrium Fluoride Nanoparticles with Enhanced Multicolor Upconversion Photoluminescence.
J. Mater. Chem.,( featured on front cover). 2012; 38(22):20190 - 20196.

---
Chen G, Shen J, Ohulchanskyy TY, Patel NJ, Kutikov A, Li Z, Song J, Pandey RK, Agren H, Prasad PN, Han G.
(a-NaYbF4:Tm(3+))/CaF2 core/shell nanoparticles with efficient near-infrared to near-infrared upconversion for high-contrast deep tissue bioimaging.
ACS Nano. 2012 Sep 25; 6(9):8280-7.

---
Chan EM, Han G, Goldberg JD, Gargas DJ, Ostrowski AD, Schuck PJ, Cohen BE, Milliron DJ.
Combinatorial discovery of lanthanide-doped nanocrystals with spectrally pure upconverted emission.
Nano Lett. 2012 Jul 11; 12(7):3839-45.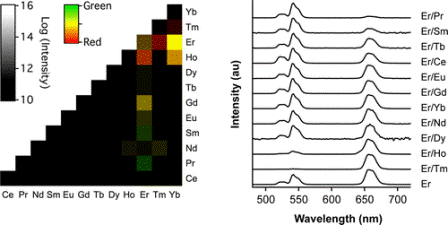 ---
Ostrowski AD, Chan EM, Gargas DJ, Katz EM, Han G, Schuck PJ, Milliron DJ, Cohen BE.
Controlled synthesis and single-particle imaging of bright, sub-10 nm lanthanide-doped upconverting nanocrystals.
ACS Nano. 2012 Mar 27; 6(3):2686-92.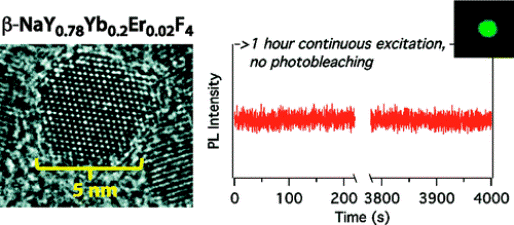 ---
Zhang X, Jing X, Liu T, Han G, Li H, Duan C.
Dual-functional gadolinium-based copper(II) probe for selective magnetic resonance imaging and fluorescence sensing.
Inorg Chem. 2012 Feb 20; 51(4):2325-31.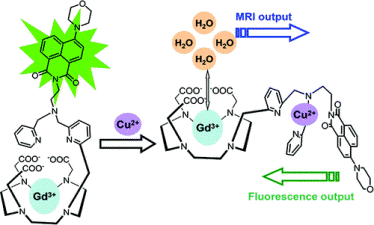 ---
Qiu, H., Chen, Sun,L., Hao, S., Han, G * and Yang, C.* .(* co- corresponding authors).
Ethylenediaminetetraacetic acid (EDTA)-Controlled Synthesis of Multicolor Lanthanide Doped BaYF5 Upconversion Nanocrystals.
J Mater Chem. 2011; (21):17202-17208.