Page Menu
Publications 2020
Zhanjun Li, Nuo Yu, Juanjuan Zhou, Yang Li, Yuanwei Zhang, Ling Huang, Kai Huang, Yang Zhao, Sharon Kelmar, Jinyi Yang, Gang Han
Coloring Afterglow Nanoparticles for High-Contrast Time-Gating-Free Multiplex Luminescence Imaging
Adv Mater 2020 Nov 3;Online ahead of print.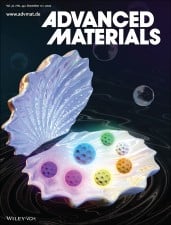 ---
Huang L, Wu W, Li Y, Huang K, Zeng L, Lin W, Han G.
Highly Effective Near-Infrared Activating Triplet-Triplet Annihilation Upconversion for Photoredox Catalysis.
J Am Chem Soc. 2020 142(43):18460-18470.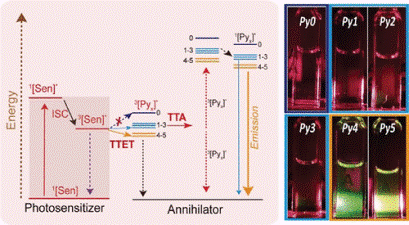 ---
Xiaohui Lin, Yang Li*, S. Saravanakumar, Qiang Tang, Shaoan Zhang, Xiuping Gao, Yihua Hu*, Kai Huang, Gang Han*.
Sunlight-operable light converting smart windows for fertilizer-free plant growth enhancement.
Nano Today. 2020;34:100918.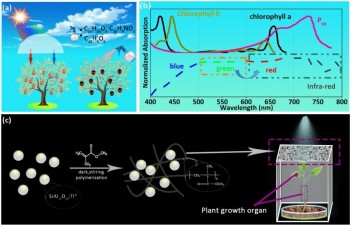 ---
Yekui Zhou, Yuanwei Zhang, Wenhai Lin, Samuel J. Kesseli, Ling Huang, Yang Zhao, Xikuang Yao, Kai Huang, Gang Han*.
Wavelength-Selective Light-Controlled Stepwise Photolysis from Single Gold Nanoparticles.
Advanced Healthcare Materials. 2020:2000321.

---
Huiwang Lian, Yang Li*, Kaniyarakkal Sharafudeen, Weiren Zhao, Gopi R. Krishnan, Shaoan Zhang, Jianrong Qiu*, Kai Huang, Gang Han*.
Highly Thermotolerant Metal Halide Perovskite Solids.
Advanced Materials. 2020;32:2002495. (cover featured)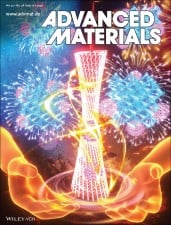 ---
Zhijia Wang, Ling Huang, Yuxin Yan, Ahmed M. El-Zohry, Antonio Toffoletti, Jianzhang Zhao*, Antonio Barbon*, Bernhard Dick*, Omar F. Mohammed*, Gang Han*.
Elucidation of the Intersystem Crossing Mechanism in a Helical BODIPY for Low-Dose Photodynamic Therapy.
Angewandte Chemie International Edition. 2020:doi:10.1002/anie.202005269.

---
T Vaneckova, J Bezdekova, G Han, V Adam, M Vaculovicova
Application of molecularly imprinted polymers as artificial receptors for imaging
Acta Biomater. 2020 Jan 1;101:444-458. doi: 10.1016/j.actbio.2019.11.007. Epub 2019 Nov 6.

---