Page Menu
Gene Therapy Strategies for Canavan Disease

What is Canavan's disease?
Canavan's disease is an inherited disorder that damages cells of the brain. The disease disrupts the growth or maintenance of the myelin sheaths, which cover nerves for efficient transmission of impulses. While this condition occurs in all ethnic backgrounds, it is most common in people of Ashkenazi Jewish heritage. The disorder affects 1 in 6,400 to 13,500 people in the Ashkenazi Jewish population. The prevalence in other ethnic populations is not well known. Efforts to classify Canavan's disease into congenital, infantile and juvenile forms have been controversial and it seems more common to differentiate between early and late onset Canavan's disease.
Mutations in a gene called ASPA cause Canavan's disease. The gene provides instructions for the synthesis of an enzyme called aspartoacylase. This enzyme breaks down a molecule called N-acetyl-L-aspartic acid (NAA), which is mostly synthesized in brain neurons and transported to oligodendrocytes. Because mutations in the ASPA gene reduce the function of the enzyme, NAA is not broken down resulting in high levels of NAA to build up in the brain. To this date, the physiologic function of NAA is not well understood and it is still unknown why malfunction of the aspartoacylase enzyme causes the severe changes seen in the brain of individuals with Canavan's disease.
The early onset Canavan's disease is the most common and most severe form. Infants appear normal for the first few months but then by age 3 to 5 months, problems become noticeable. Affected infants show delayed development of motor skills, cannot sit up without support and miss developmental mile stones. Other common features of this condition include weak muscles and a larger head size. Additionally, over time feeding and swallowing difficulties, seizures, and sleep disturbances may also develop. Most infants live only into childhood, although some survive into adolescence or beyond.
The late onset form is less common and severe and characterized by spasticity, cerebellar dysfunction starting as early as 5 years of age. In addition, delayed development of speech and motor skills occur. Even later disease onset has been described with mild symptoms that are so mild that they are never recognized as being caused by Canavan disease. Life expectancy of individuals with the late-onset form might vary substantially.
Dr. Guangping Gao, PhD
A leading researcher for the Canavan's disease
Guangping Gao, Ph.D., is the Penelope Booth Rockwell Chair in Biomedical Research, Professor of Microbiology and Physiological Systems, Scientific Director of the UMass Chan-China Program Office and the founding director of the UMass Chan Horae Gene Therapy Center and Vector Core. Gao received his Ph.D. degree in biological sciences from the Florida International University, with his work involving the discovery of the human aspartoacylase gene and mutations responsible for Canavan disease, an inherited neurodegenerative disease. Gao developed his career in viral vector biology for gene therapy at the University of Pennsylvania.
Dr. Gao is an internationally recognized AAV and gene therapy researcher who has played a key role in the discovery and characterization of new AAV serotypes. Gao's research interests include AAV evolution, diversity and vector discovery; microRNA functional genomics and therapeutics; pathomechanism, gene therapy and genome editing for CNS and other disorders; vectored ImmunoProphylaxis and secreted anti-cancer factors. Gao has published more than 190 papers in peer-reviewed journals and has more than 30 patented inventions. He cofounded Voyager Therapeutics, a biopharmaceutical company focusing on rAAV gene therapeutics for CNS disorders. Gao serves as the Editor of Human Gene Therapy, is on the Board of Directors for the American Society of Gene and Cell Therapy, and Advisory Board of Advances in Experimental Medicine and Biology.
Dr. Gao's gene therapy strategy on Canavan's disease
Efforts in the Gao lab at developing a treatment for Canavan's Disease are two-fold. First, we are aiming at understanding how aspartoacylase malfunction or NAA accumulation cause extensive brain destruction. Second, the lab is actively involved in developing adeno-associated virus (AAV) mediated Gene Therapy to treat Canavan Disease.
Other research interests
Currently Dr. Gao is also developing gene therapy strategies on Hypercholesterolemia.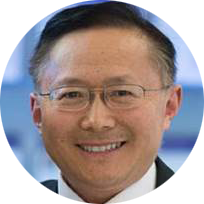 Guangping Gao, PhD
Penelope Booth Rockwell Chair in Biomedical Research, Professor of Microbiology and Physiological Systems, Director, Horae Gene Therapy Center and Vector Core