Page Menu
2019-2020 UMass RNA Data Club Meeting Schedule
The 2019-2020 RNA Data Club meeting dates are listed below; however, the speaker and presentation titles are incomplete at this time. The schedule will be updated as the information becomes available.
All meetings take place in Two Biotech, 3rd floor Seminar Room from 9:00 AM - 11:00 AM.
A light breakfast will be served.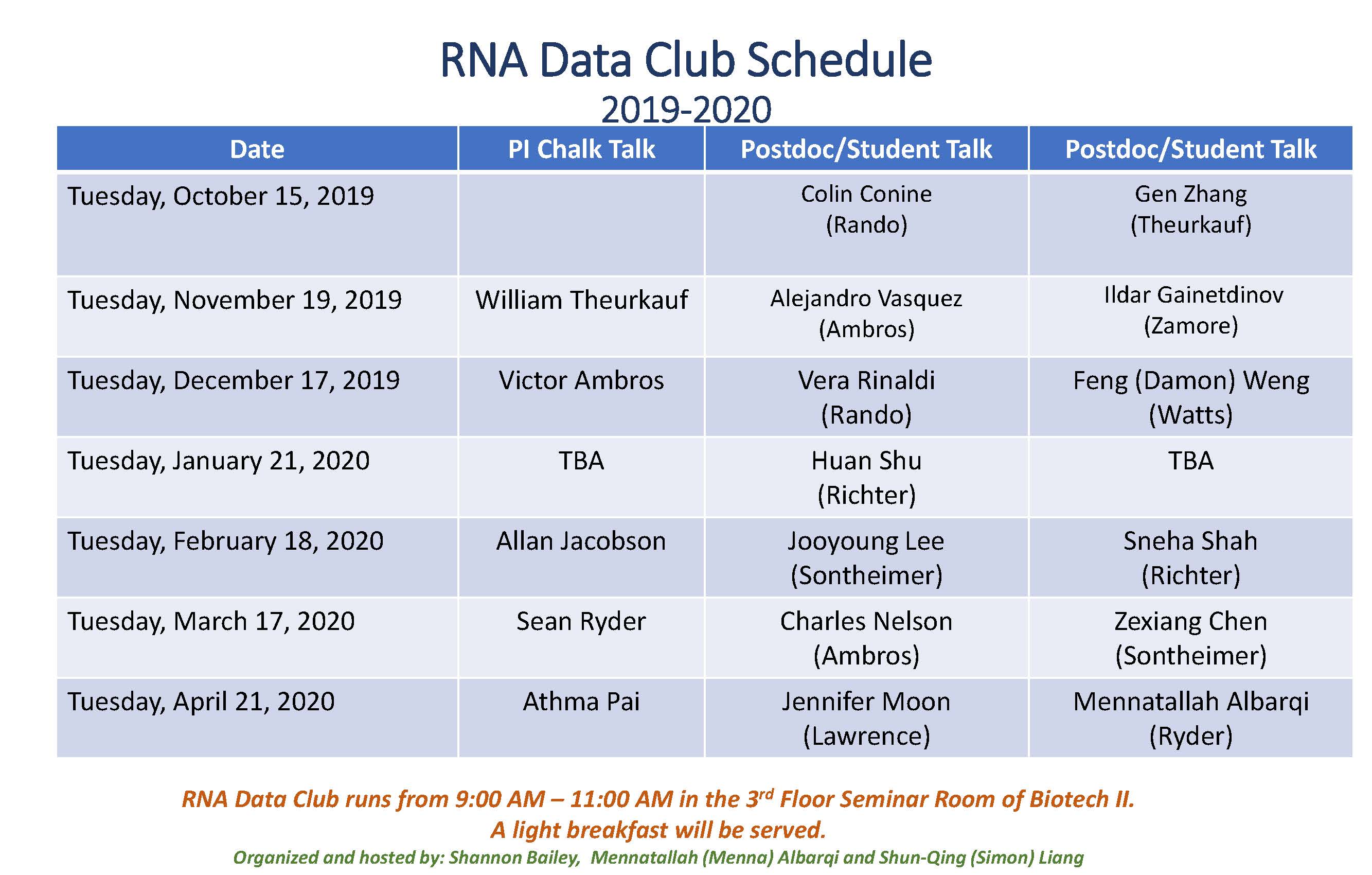 Organized and hosted by: Shannon Bailey, Mennatallah(Menna) Albarqi and Shun-Qing (Simon)Liang