Page Menu
The Tan Chingfen Graduate School of Nursing Pinning Ceremony
Monday

, September 12, 2022
6:00 pm
Albert Sherman Center Auditorium
In the presence of family, guests and faculty members, students in the Graduate Entry Pathway (GEP) program are ceremonially presented with their nursing pins and welcomed into the nursing community by campus leaders.The GEP program, for individuals with a baccalaureate degree in a field other than nursing, leads first to registered nurse licensure and then to advanced nursing specialties. The pinning ceremony symbolizes successful completion of the courses and clinical experiences required for taking the licensure exam.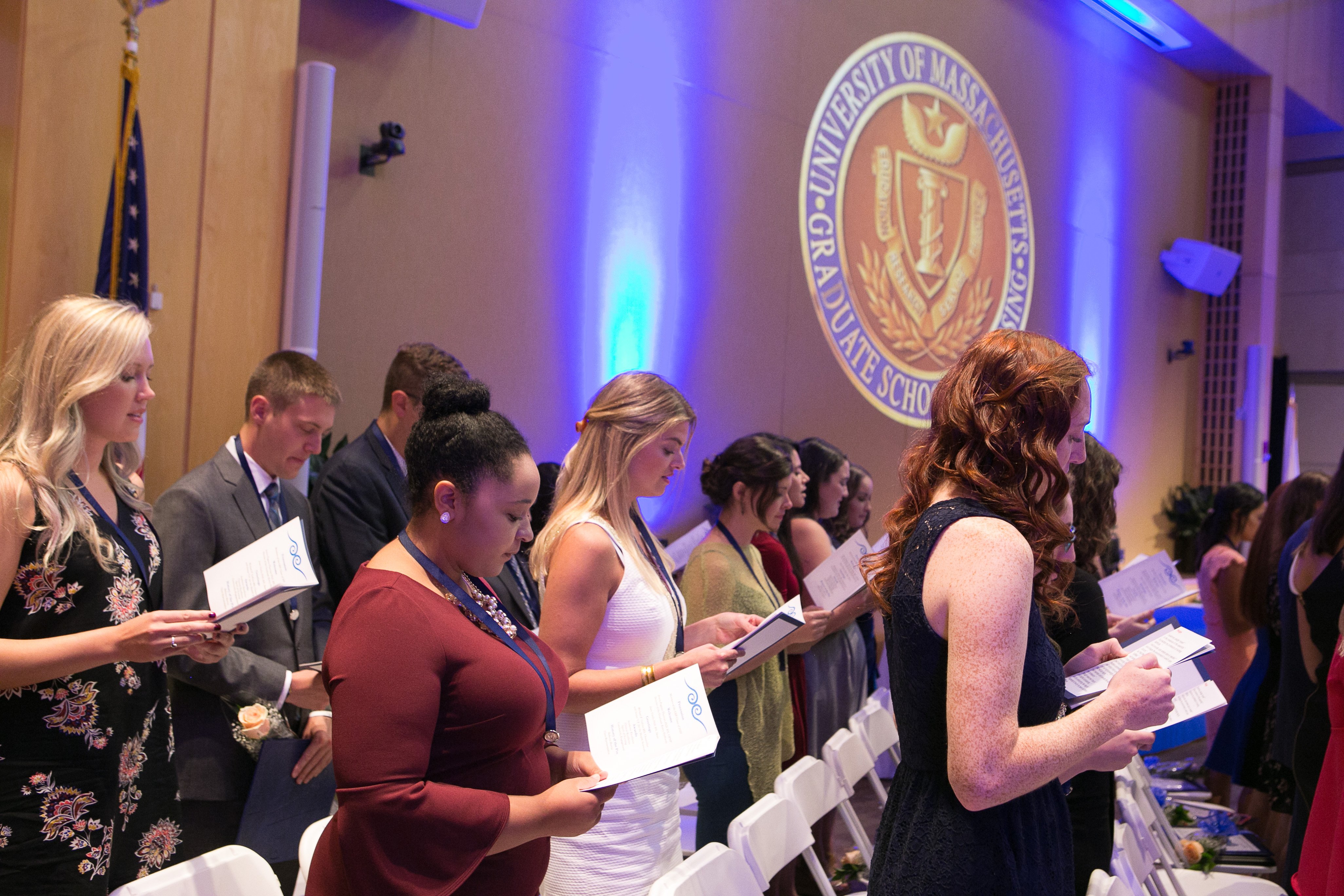 ---
Check back here the day of the event to access the link to a live webcast - http://dv2.discovervideo.com/play/?player=172&id=45285si.
Mark Your Calendars!
This year's pinning ceremony will take place on:
Monday, September 12, 2022, 6 p.m.
Albert Sherman Center Auditorium