Page Menu
Distinguished Guests- 2022 Commencement
In 2022, Honorary degrees will be awarded to Cori Bargmann, PhD, head of science at the Chan Zuckerberg Initiative (CZI), head of the Lulu and Anthony Wang Laboratory of Neural Circuits and Behavior, and the Torsten N. Wiesel Professor at Rockefeller University; Paula A. Johnson, MD, MPH, president of Wellesley College and a preeminent cardiologist, scientist, and educator; and James O'Connell, MD, MTheol, president of the Boston Health Care for the Homeless Program, where his commitment to caring for homeless individuals has earned him a reputation as the city's "street doctor." Dr. Bargmann will deliver the Commencement address.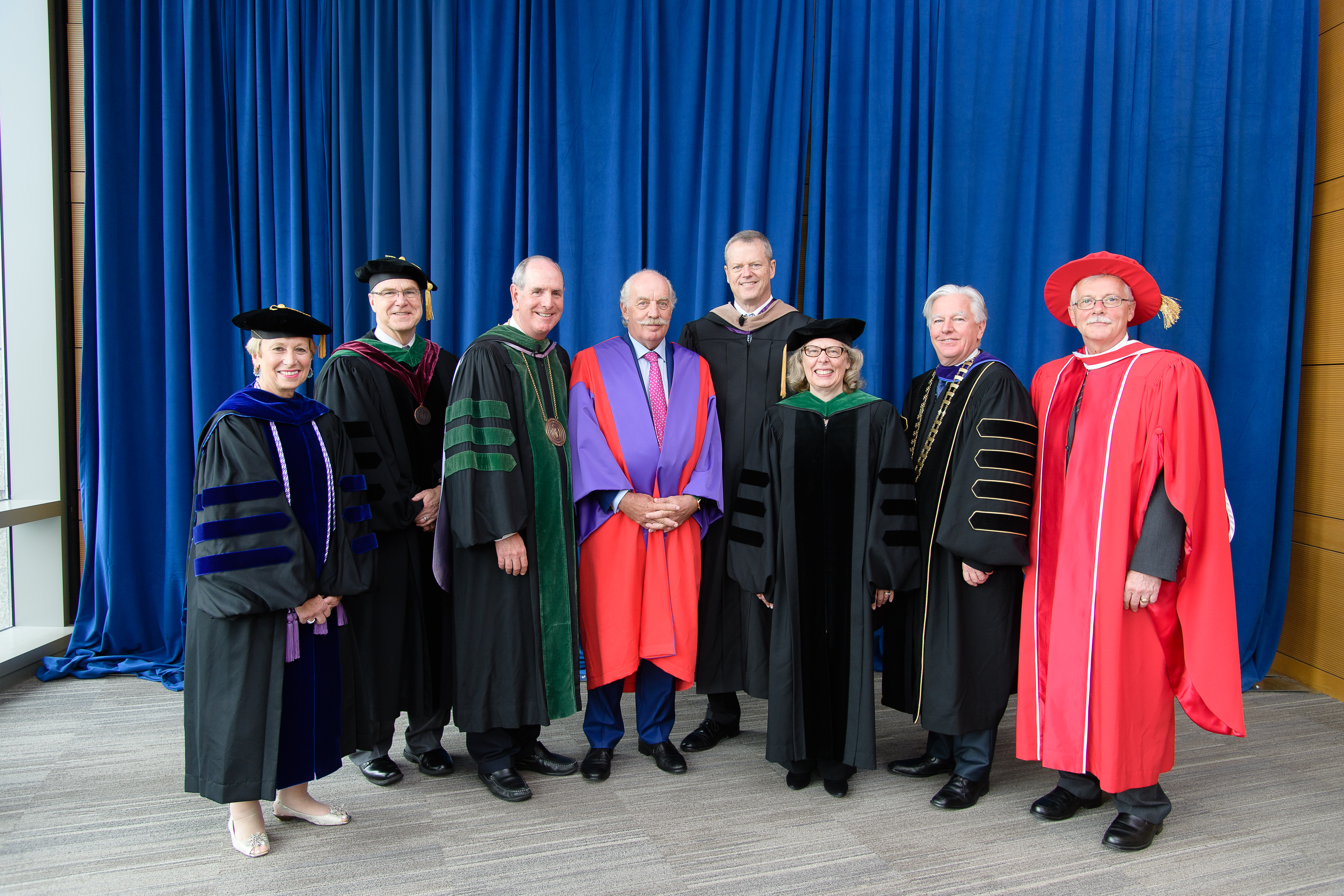 According to University policy, candidates for honorary degrees shall be persons of great accomplishment and high ethical standards who exemplify the ideals of the University of Massachusetts. Factors to be considered include:
national or international intellectual, artistic, cultural, or public service distinction in a particular field;
outstanding achievement which the University wishes to acknowledge; and
outstanding contribution to the University and/or the commonwealth.