Page Menu
Tan Chingfen Graduate School of Nursing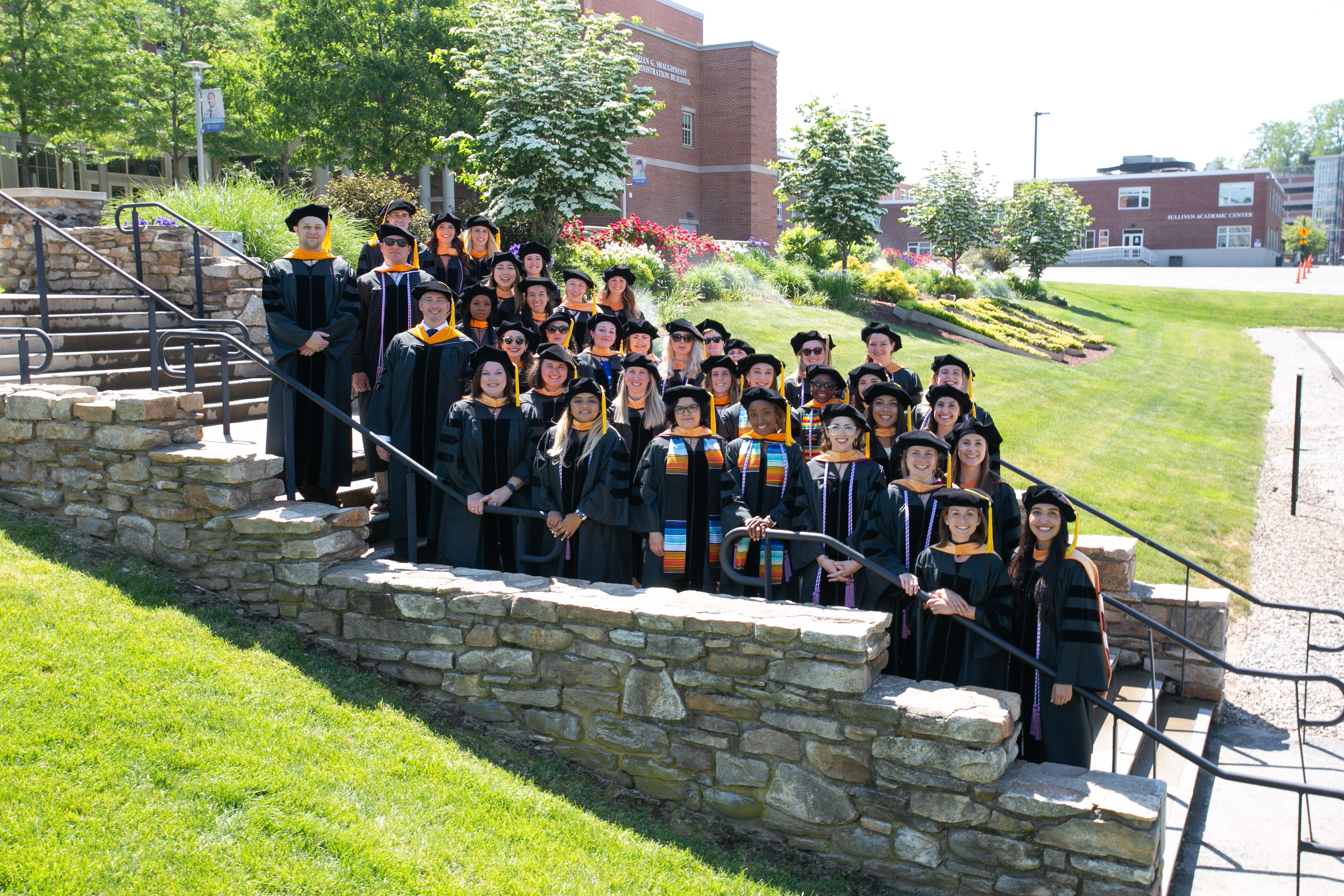 Tan Chingfen Graduate School of Nursing
The first step you must take to determine and verify your eligibility to graduate from the Tan Chingfen Graduate School of Nursing is to complete the Intent to Graduate Form no later than March 25th.
Completing the Intent to Graduate Form is required for all potential graduates. This Form kicks off our inquiry into your student record to validate that you have completed all program requirements, have no missing or incomplete grades, and provides us with the necessary information we need in order to submit your name for voting by our faculty to officially confer your degree. Please ensure you complete the Intent to Graduate Form no later than March 25th otherwise your graduation date may be delayed.
UMass Chan Medical School Hooding Policy
The University of Massachusetts Chan Medical School (UMass Chan) allows for graduates that have a parent or family member who is currently on the faculty or an alumnus of UMass Chan to hood their graduate at Commencement.
Family hooders are required to attend a rehearsal, wear regalia and be seated on the stage during the ceremony.
If you would like to see if you qualify please contact the Office of University Events.
Invitations & Registration
An email containing a registration link will be sent to all Class of 2022 graduates on Wednesday, April 20. Upon receipt, graduates must register in EventBrite using the link and then may forward the email to family and friends they wish to invite to attend the Commencement ceremony in person. There is no limit to the number of guests that graduates may invite; however, each guest must complete the online registration.
Please note that in support of campus sustainability at UMass Chan, printed Commencement invitations will no longer be distributed. Any questions pertaining to online registration may be directed to the Office of University Events.
Accessible Seating
If any of your guests use a wheelchair or walker, need a signer, have an assistance animal, or need other special consideration, reserved seating for handicapped guests and three companions is available. Please enter the information in the GSN Commencement Survey as soon as possible, and we will do our best to accommodate their needs. Accessible seating will be held until 11:35 a.m. at which time the seats will be released to the general public.
Regalia
The online ordering site opens March, 18, 2022.
Rented regalia will be available for pickup before the Commencement rehearsal on June 3, 2022. Those who purchase regalia must have it sent to the attention of Susan Collette, at the GSN: room S1-853. Once we ensure that the correct regalia has been received you will be notified to pick it up.
GSN will distribute regalia:
Tuesday, May 31, 2022, 9am - 4pm - GSN Conference Room (S1-853)
Wednesday, June 1, 2022 9am - 4pm (S1=853)
Thursday, June 2, 2022, 9am - 4pm (S1-853)
Rental caps and gowns must be returned in the original bag to the regalia return station in the Medical School Lobby (outside old bookstore) The hood and tassel is yours to keep.
Click the banner below to order your regalia!

The Tan Chingfen Graduate School of Nursing Graduation Reception-
Thursday, June 2, 2022 5:00 p.m.
The Tan Chingfen Graduate School of Nursing Graduation Reception will be held on June 2 in the Albert Sherman Center Auditorium at 5:00 p.m. An invitation and further information will be sent to you in late April by the GSN Office.
Photos and Video
Your class photo will be taken immediately following Commencement rehearsal on Thursday (refer to complete Commencement weekend schedule for more information). You must wear your cap and gown for the picture. Information about ordering class pictures will be sent to you directly from the GSN office. The photographer will also take other pictures as requested.
A video recording of the entire Commencement ceremony will be available on UMass Chan Medical School's Youtube channel. You may also stream the ceremony live. A link will be distributed to all graduates prior to commencement.
EVENT

SAVE THE DATE!!

DNP Scholarly Project Presentations

TBD

Location: ASC Conference & Multipurpose Rooms

Regalia Pick-Up Days

Tuesday, May 31 - 9am - 4pm

Location: GSN Conference Room (S1-853)

Wednesday, June 1 - 9am - 4pm

Location: GSN Conference Room (S1-853)

Thursday, June 2 - 9am - 4pm

Location: GSN Conference Room (S1-853)

Awards & Scholarships Celebration

Thursday, June 2 - 5pm

Location: Sherman Auditorium

Graduation Lunch, Rehearsal

& Class Photo

Friday, June 3 - 12pm - 3pm

Lunch for GSN Graduates

Location: Sherman Patio

Rehearsal & Class Photo to follow

Location: Tent on Campus Green

BRING YOUR REGALIA FOR CLASS PHOTO

CAMPUS PARTY

Saturday, June 4 - 9pm - 12am

Dinner, Drinks & Dancing for all Graduates

Location: Albert Sherman Center 1st Floor

2022 Commencement Ceremony

Sunday, June 5

10:30AM ARRIVAL

The ceremony begins at 12pm

Meeting Location: Medical School Lobby

BRING YOUR REGALIA