Page Menu
Ceremony Seating
Sunday June 4, 2023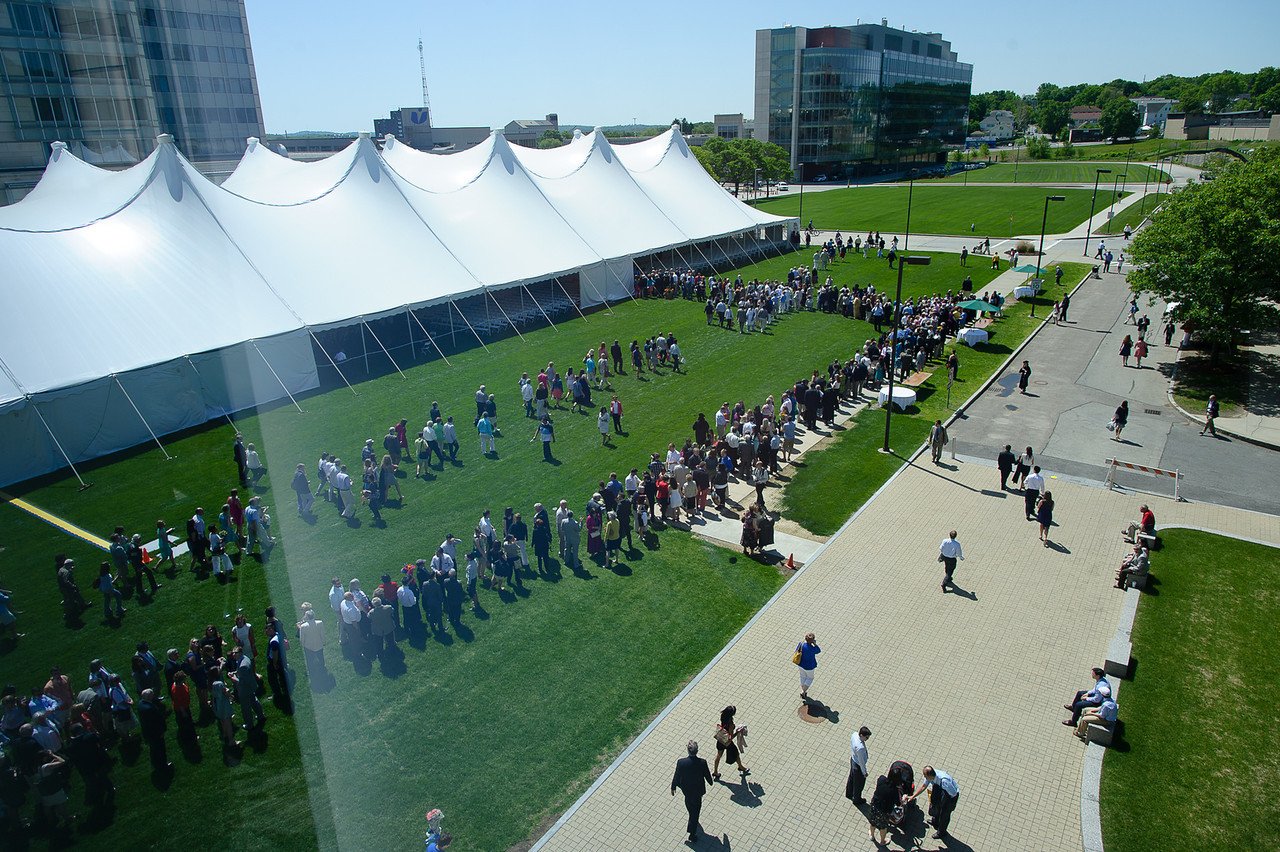 10:30 a.m. ― Guest seating
Seating under the tent will begin at 10:30 a.m. No one will be seated during the academic procession, which begins at 11:45 a.m. Please note that food is not allowed in the tent.

** Note: We would appreciate that any large strollers be left at the back of the tent, as seating is very tight and aisles are not wide. In addition, handicap accessible seating is available for reservation. Please contact the Office of Student Affairs to reserve your seats. Each reserved seat is allowed three extra seats to accompany it. If your group exceeds this number, please find space in general seating. Any seats in the accessible seating section that remain open when the ceremony begins will be opened to general seating.
11:15 a.m. ― Robing and formation of the line of march
Graduates and faculty must report to their designated areas; the Medical School Patio or the Student Lounge and the Albert Sherman Center at 11:15 a.m. Commencement staff will be present to assist in robing and order the line of march. The academic procession begins promptly at 11:45 a.m.