Page Menu
Genitourinary Pathology
Director, Zhong Jiang, MD
About Us
Faculty
Specimen Delivery and Requirements
Requisition
Contact Information
About Us
The Genitourinary (GU) pathology service at UMass Memorial Medical Center provides skilled interpretation of specimens from the prostate, urinary bladder, kidney and testis. Our GU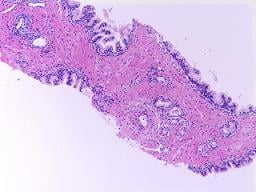 pathology section serves the UMass Memorial Medical Center and urology practices in Massachusetts and Connecticut. We have developed a novel molecular diagnostic technique combining cytology and fluorescent in situ hybridization (FISH) analysis, a cutting edge technology for the diagnosis of urothelial carcinoma. We utilize an array of immunohistochemical and molecular biological techniques in the evaluation of pathological diagnostic problems.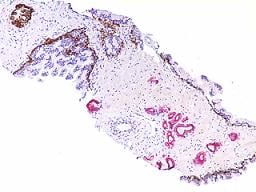 Our major research focus is the identification and validating novel biomarkers for diagnostic and prognostic use. Alpha-methylacyl-coenzyme A racemase (AMACR/P504S), a molecular diagnostic biomarker for prostate cancer that Dr. Jiang first described in 2001, now assists pathologists around the world accurately diagnose prostate cancer in prostate needle biopsies. Recently, we discovered IMP3, a new molecular marker that allows patients and cliniciansget an accurate prediction of the metastatic potential or progression of renal cell carcinoma and superficial bladder cancer.
---
Faculty
Dr. Zhong Jiang
Dr. Lloyd Hutchinson
Dr. Bruce Woda
---
Specimen Delivery & Requirements
Send specimens to:
UMass Memorial Hospital Labs
365 Plantation Street
Worcester, MA 01605
508-334-2863
For assistance with consultation cases please call the Main Office at 508-793-6100.
---
Contact Information
Director: Dr. Zhong Jiang
Division of Anatomic Pathology
Three Biotech
One Innovation Drive
Worcester, MA 01605
Tel: 508-793-6100