Page Menu
Chair's Message - Dr. Kenneth Rock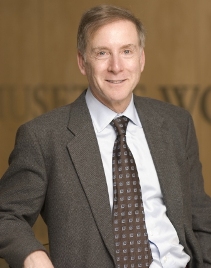 Thank you for your interest in our Department. I have had the privilege of heading the Department of Pathology at UMass since 1997. It is an extraordinary Department made so by the assemblage of a very talented and engaged group of faculty, administrators, staff and trainees. Scientific research and clinical medicine are practiced at the highest levels and are making major contributions to the field. This is being done in an environment that is highly collaborative and collegial. There is a real Esprit de Corps – We enjoy what we do and working together and there is a palpable sense of excitement and common purpose. The Department has and continues to grow considerably and this also contributes to its vibrancy. Below is a brief overview of the Department and what we do.
The Department is composed of three divisions: Basic Science, Anatomic Pathology and Clinical Pathology. All of these are strong and growing. All of the Divisions participate in and contribute to the multiple missions of the Department including research, clinical care, and teaching.
Research in the Department is focused in two major areas. One of these areas is Immunobiology and Immunopathology. This effort is centered in the Basic Science Division and is internationally recognized. The second area is in the development of diagnostics for human disease. This effort is centered in the Divisions of Anatomic Pathology and Clinical Pathology and has been highly successful in the development of new tests and biomarkers and translating them into clinical practice.
In clinical care, we are the dominant provider of diagnostic services in Central Massachusetts. We provide these services not only to the UMass Memorial Health Care System and its 6 central and affiliated hospitals but also more broadly to clinics and physician offices throughout Massachusetts through a partnership with Quest Diagnostics. Our case volumes are high (~70,000 surgical specimens, ~55,000 cytologies, and ~6,000,000 laboratory tests per year). With these volumes and because we are the major academic regional center we see a very rich spectrum of cases including the rare and complex. This volume and case mix are important for training, research and maintaining and developing our clinical expertise.
In the educational arena we play a major role in teaching and this is done at many levels. We play a leading role in teaching medical students about Immunology and the Pathological Basis of disease. We also play a leading role in teaching graduate students both in courses and in the laboratory. The Basic Science Faculty are all members of the Immunology Microbiology program and in some cases additional programs of the Morningside Graduate School in Biomedical Sciences. We currently have 12 graduate students in the department. The basic science faculty also mentor post-doctoral fellows in their laboratories; we currently have 21 post-doctoral fellows in the department. The clinical faculty train residents and clinical fellows. We play a major role in teaching at interdepartmental clinical conferences. In addition, our senior faculty also actively mentor our junior faculty. The quality and commitment of our teachers is reflected in numerous awards to our faculty and high ratings in student surveys.
To learn more about us I invite you to further visit our Web site.
Dr. Kenneth Rock