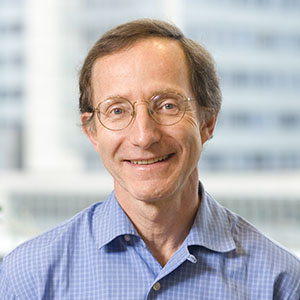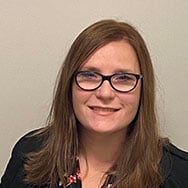 In this month's Chair's Spotlight, we highlight the work of Hardy Kornfeld, MD, professor of medicine, and Lorissa Smulan, PhD, assistant professor of medicine, both in the Division of Pulmonary, Allergy, and Critical Care.
Dr. Kornfeld's research focuses on host defense against bacterial and viral respiratory pathogens, with an emphasis on tuberculosis (TB), specifically, the immunometabolism of TB-diabetes interaction, host-directed TB therapies, and post-TB lung disease. His lab was the first to report that Mycobacterium tuberculosis induces apoptosis of human alveolar macrophages, the first to identify apoptosis evasion as a virulence-associated trait of M. tuberculosis, and the first to propose a burst-size model for macrophage necrosis induced by virulent M. tuberculosis strains. Currently, his lab is researching the mechanisms of metformin as host-directed TB therapy, and the role of macrophage sirtuins in TB pathophysiology. His clinical projects include a randomized trial of metformin in TB/HIV coinfection, which is now underway in South Africa. In addition to the work in his lab, Dr. Kornfeld serves as principal investigator on the recently awarded NIH G20 for "BSL3 Enhancements for RNA Virus Preparedness," which will fund repairs, renovations, and modernization of the existing Biosafety Level 3 and Animal BSL3 facilities to enhance current research on RNA viruses with pandemic potential.
Dr. Smulan was a postdoctoral fellow in the Kornfeld lab from 2017-2021 and has continued to work with Dr. Kornfeld while developing an independent line of research as a newly appointed assistant professor of medicine. Her research currently focuses on understanding why infection with M. tuberculosis perturbs macrophage metabolism and results in mitochondrial dysfunction. Her interests have evolved towards understanding host-pathogen interactions and the role host mitochondria play in this interaction. She is interested in identifying pathogen and host factors that contribute to mitochondrial dysfunction in response to infection. Of their work together Dr. Kornfeld commented, "Our relationship has evolved into a collaboration between equals with Dr. Smulan clearly taking the lead in this exciting new line of investigation."
Dr. Kornfeld joined UMass Chan as a faculty member in 2002 and has been chair of the Millennium PhD Program in the Morningside Graduate School of Biomedical Sciences since 2003. He is an active lecturer in the OSD curriculum and he also teaches as part of the Pulmonary and Critical Care core curriculum in the T.H. Chan School of Medicine. Prior to his time at UMass Chan, he was faculty at Boston University School of Medicine from 1987-2022. Dr. Kornfeld earned his medical degree from Boston University School of Medicine and completed residencies at University Hospital in Boston and St. Luke's Hospital in New York, and clinical fellowships in infectious disease and pulmonary disease at St. Luke's-Roosevelt Hospital and Boston University Medical Center in Boston, respectively. He also completed a post-doctoral research fellowship in molecular virology at Harvard School of Public Health in the lab of Dr. James Mullins.
Dr. Smulan earned her PhD in Biochemistry from the University of Alberta in Edmonton, Canada. She began her postdoctoral training in Dr. Amy Walker's lab in the Program in Molecular Medicine and completed her postdoctoral training under the mentorship of Dr. Kornfeld at UMass Chan. She was appointed as an instructor in medicine in 2021 and promoted to assistant professor of medicine in 2022.
We are grateful for Dr. Kornfeld's mentorship and contributions to our department and the field and are delighted that Dr. Smulan has continued her work at UMass Chan as a faculty member, expanding into new and exciting areas of research.
Learn more about Dr. Smulan and Dr. Kornfeld's work.