Page Menu

May 25, 2022
11:30 AM - 6:15 PM
Albert Sherman Center Auditorium
UMass Chan Medical School


Please join us to celebrate Dr. Finberg's numerous contributions to not only UMass Chan and UMassMemorial, but to the field and to the many others who had the honor of working with him throughout his career. *Event pre-registration is required. Visit program page.

Program in Innate Immunity Mission


The Program in Innate Immunity (PII) aims to define the mechanisms controlling the initiation and resolution of the inflammatory response during infection and inflammatory diseases. Our unique position at a top medical school enables us to leverage collaboration between innate immunology researchers and clinicians, and translate our work in order to develop the next generation of therapeutics to treat infection, inflammatory diseases, and cancer.

Commitment to Diversity, Equity, and Inclusion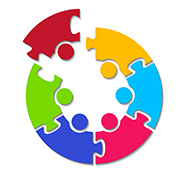 The PII is committed to providing a diverse, equitable, and inclusive environment for our faculty, postdocs, students, and staff. We oppose discrimination in all forms and strive to educate ourselves about systemic issues by actively engaging in an ongoing dialogue and learning from all members of the program as well as the broader community. We believe that by doing so, we not only strive to provide an environment that is welcoming to all but that also enriches our personal and professional perspectives and approaches to our research and clinical care.
Our ongoing goals include:
Recruiting, retaining, and advancing students, postdocs, staff, and faculty from historically underrepresented backgrounds
Fostering dynamic and supportive communities and spaces for individuals to study, experiment, and reflect
Supporting our diverse community through seminars, journal clubs, professional development workshops, and other events
Encouraging participation in and collaboration with other campus-wide and community initiatives


Our Research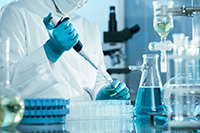 Innate immunity is central to defend nearly all multi-cellular organisms from microbial infection. The innate immune response relies on germline-encoded receptors, which sense microbial products and endogenous danger signals. These innate responses are critical for effective host defense, but careful regulation of innate immunity is equally essential to avoid detrimental inflammatory diseases.
Recruitment

Opportunities for Postdocs and Research Staff: Program Faculty are always interested in recruiting talented postdocs with interests in innate immunity and inflammatory diseases. Applicants are welcome to contact individual PII faculty directly, but we are also happy to consider applicants at the program level, for those with interests in the field in general. Please email us with your CV and a brief statement of research interests and career goals.

Prospective Students: Prospective Graduate Students are encouraged to apply through our campus-wide Graduate School of Biomedical Sciences (GSBS) umbrella program. Please contact the GSBS Admissions Office with any questions: Ariana Balayan, EdD, Assistant Dean of Admissions and Recruiting.