Page Menu
Send Secure Email With Office 365 Message Encryption

Office 365 Message Encryption - Secure Email
The purpose of an encrypted email is to maintain the confidentiality of data. Encryption conceals the content of a message by translating it into code. It's especially useful when you need to send sensitive information that other people should not be able to access. Because email is sent over the internet, it is subject to being intercepted by hackers. Encryption adds a valuable layer of security to ensure that your message can only be read by the intended recipient.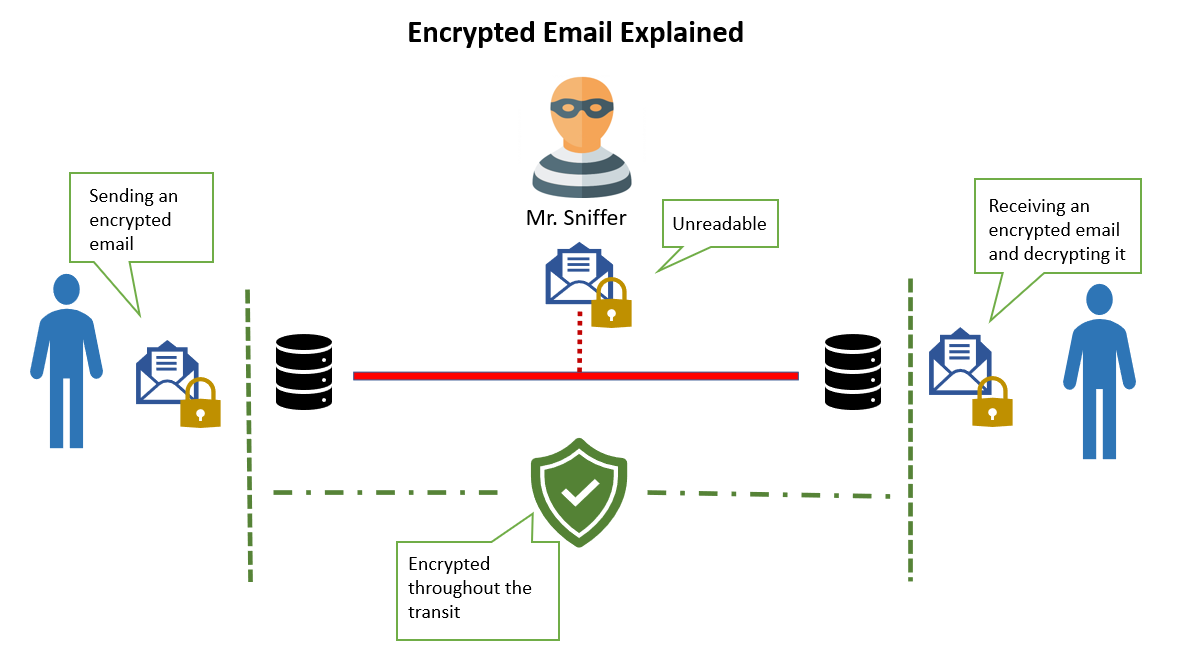 Top 5 Questions:
How do I send a secure email with Office 365 Message Encryption?
By simply putting the word SECURE in the subject line of your UMassMed email, your message will be encrypted. Encryption can be activated by selecting the Encrypt function from the Outlook Mail client or Office 365 Outlook on the web.
How can non-UMMS individuals send me a secure email?
Create an E-Mail containing the word SECURE in the subject line, and send to recipient with whom you'd like to establish an encrypted e-mail thread.
The email recipient should reply to the e-mail in the Encrypted Message, this ensures their reply will be received via an Encrypted Channel.
Further correspondence can occur via the typical reply mechanisms, all through the encrypted message thread. The key component of this workflow is that the initial message must originate from a UMass Medical School e-mail address and be encrypted (via the word SECURE in the subject line).
By using secure email, will both my email and attachments be encrypted?
Yes, Office 365 Message Encryption encrypts the entire communication including attachments.
How long until the encrypted message expires?
Encrypted emails will be available to the recipient for 7 days
What if we already use TLS?
If the Medical School has a "TLS" relationship established with another organization's email, secure is not required. If the word secure is in the subject of an email going to an address that's already registered within TLS, the email will not require the recipient to create an account. If you would like to confirm the listing of domains/organizations we have TLS set up with, please visit the following inside page: Listing of TLS