Page Menu
What's New?
Fluidigm C1™ Single-Cell Auto Prep system

A new instrument located in the Flow Cytometry Core is the Fluidigm C1™ Single-Cell Auto Prep system, an automated solution for single-cell genomics research. The C1 can isolate, process and prepare individual cells for genome and transcriptome analysis. Provided by the generosity of UMass researchers including Drs. Green and Finberg, the C1 is housed in the core facility and is available for use by UMass staff. Contact the Flow Core for more information or to schedule time on the C1. Technical detalis and user documentation are available through the Fluidigm website.
BSL-2+ BD FACSAria Cell Sorter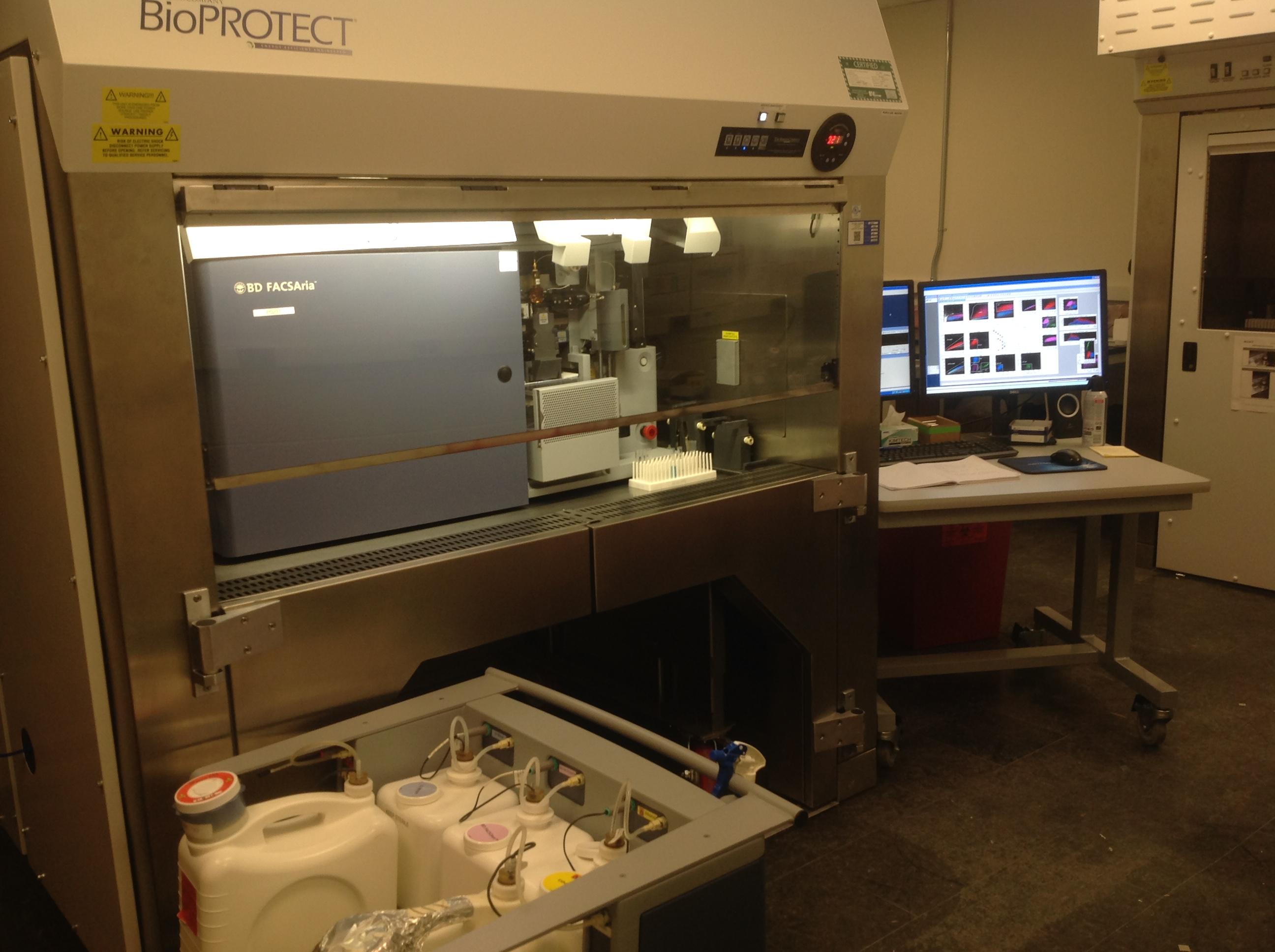 a
BSL-2+ FACSAria Fluorochrome Selection Guide
The BSL-2+ BD FACSAria Cell Sorter is housed in a Baker BioProtect IV biosafety cabinet and is located in the flow cytometry core's BSL-2+ lab. The BSL-2+ lab is located in room S5-318 and is accessed through the main core lab at S5-322. This FACSAria is configured with 4 lasers, with 2 parameters on the 488 laser, 6 parameters off the 405 laser, 3 parameters off the 640 laser, and 5 parameters off the 561 laser. This sorter is available for self-sorting for investigators who have completed the training session described on our training page.
Sony SH800 Cell Sorter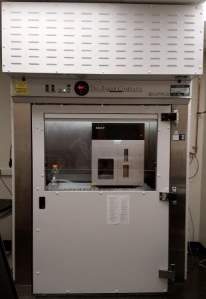 Sony SH-800 BSL-2+ Channel Line-up
The new Sony SH800 cell sorter in it's own Baker BioProtect III Jr BSC. It is also housed in our BSL-2+ room in the flow cytometry core's BSL-2+ lab. The SH800 is confugured with 4 lasers with 6 parameters, currently utilizing 70µ and 100µ disposable sorting chips and capable of 2-way sorting. Please keep in mind that the lasers on the Sony are co-linear and fluoresence overlap cannot be separated (i.e. Pe-Cy7 and APC-Cy7 are collected by the same detector).