Page Menu
UMass Medical School "Goes Green" for Commencement
Steps that University of Massachusetts Medical School is taking to a "green" commencement:
Paper waste reduction
A PDF of the Commencement Program will be available online for guests, therefore reducing printing costs and paper waste.
Commencement programs that are printed are done so using the most environmentally friendly materials that our printing company is able to provide.
Recycling - The Office of Sustainability and Energy
Distribution of paper recycling bins for unwanted commencement programs accompanied with signs reading, "Commencement Program Disposal."
Plastic recycling bins will also be available surrounding the Commencement tent for water bottles.

Water stations (with recyclable cups) will be available for the general seating surrounding the Commencement tent. Plastic water bottles will be limited to graduates and stage seating.
Caterers will cut back on paper and plastic utensils. Any paper used will be recycled.
A waste dumpster will be reserved exclusively for Commencement Day, so that all recycling efforts may be measured. Results will then be advertised post event day.
Communication
Students may send invitations and RSVP online, as well as receive most announcements via email and social media
Programs will have an eco-friendly logo printed within, indicating the recycled paper used for programs.
Steps visitors & graduates can take to a "green" commencement:
Recycle unwanted Commencement programs and other paper/plastic waste at the ceremony.
Opt for the online PDF version versus taking a physical program.
Carpool to the ceremony with family, friends, or fellow graduates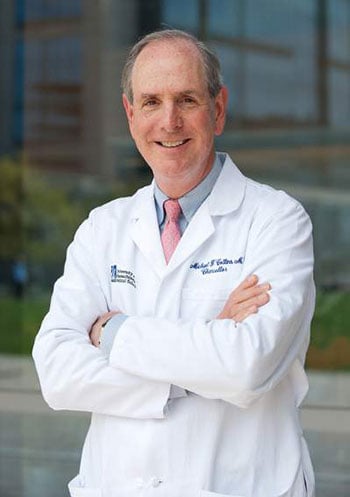 Lead by Example
"Beyond the environmental benefits, which are important in their own right, our sustainability effort is fundamental if we are going to continue expanding our science and clinical operations. We need to grow, but in ways that have as little additional environmental impact as possible."

-- UMMS Chancellor
Michael Collins, MD