Page Menu
2022 Candidates
Here are your 2022-2023 Student Trustee Election Nominees! (listed alphabetically)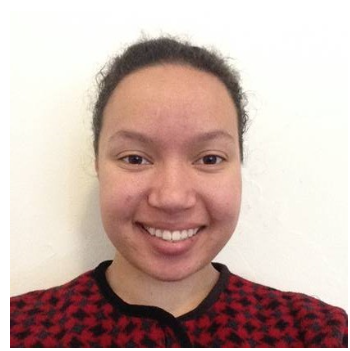 Bethany Berry
MD/PHD 2026
Tell us about yourself and why you would like to serve as the Student Trustee for UMass Chan?
My name is Bethany Berry. I am a 4th year MD/PhD student conducting my thesis research in the Johnson Lab. I would like to serve as the student trustee because I want to support and advocate for students. In my time at UMass Chan, I have advocated for reforms such as free printing in the library, free UWorld subscriptions for medical students, and increased diversity in our faculty and student populations. I have had the opportunity to be a part of many different groups on campus, which has allowed me to better understand the challenges students face. I have gone through the challenge of navigating working at two separate campuses with my PURCH group and the logistical difficulties that can present during medical school. I have gone through the process of finding a thesis lab, and I have an understanding of the helpful resources available to students as well as the potential issues that can arise in the laboratory setting. I have lived experience as a woman, an underrepresented minority, and an MD/PhD student that has provided me with a unique perspective of our institution which I have brought to my roles serving as an MD/PhD student council representative and a representative to the GSBS Diversity Interest Group. As an individual who has been a part of so many different aspects of our campus, I am extremely passionate about making our institution a better place for students in all schools and all programs, and I would love the opportunity to do that as the student trustee.
Please identify your top three goals if you were to serve in this position in the coming year.
I would advocate for increased financial resources for students. Students do so many wonderful things that make UMass Chan great! I would like to see increased, equitable funding for student groups across all three schools. I would advocate for increases in benefits and resources available to students including health and dental insurance, childcare services, reliable Wi-Fi, exam study prep materials, scholarships, and grant writing assistance. The Chan gift has provided our institution with an unbelievable opportunity to help students. I would work with as many students as possible from all three schools to make changes that will be most beneficial and long lasting. I would like to put together a student-led reporting service for the adverse treatment of learners. I would collect an anonymous, informal record of adverse events where students have the option of releasing details after their studies are complete or at a time of their choosing. I want students to feel empowered to report adverse treatment without fear of retaliation. I want to improve communication between the schools and awareness of resources and opportunities available to students. I want to continue the work of the previous student trustees of compiling an online resource of student group activities and opportunities. I would also like to review the current communication practices and work to ensure that all students are notified of important information in an effective and timely manner.


---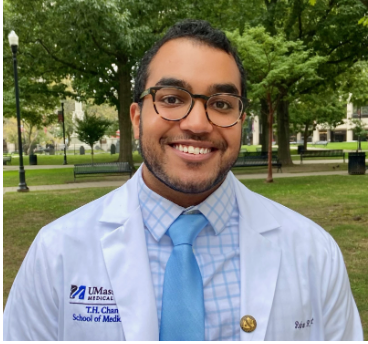 Rohan Bhat
SOM 2025
Tell us about yourself and why you would like to serve as the Student Trustee for UMass Chan?
Given that I am only a first-year student, I may not have the varied experience and insight of those that have been here longer than myself. However, as a first-year student I do have a vested interest in making the thoughts of my peers heard and valued as UMass works to shape the future of its education system for all of us. I am very interested in health systems science and medical education and would appreciate the opportunity to both learn about our university-wide structure and efforts to improve education as well as advocate for our three-school community on matters important to our student body. Given my role on the student curriculum committee and experience with interacting with our medical school faculty, I feel ready to interact with our university leadership and bring forward initiatives, feedback, and questions that students in any of the three schools may have. As some of you may know, I'm not shy about speaking up and making a point; so I hope you'll put your faith in me to represent our collective interests to the University Board of Trustees.
Please identify your top three goals if you were to serve in this position in the coming year.
1) Ensure adequate faculty and funding to support the UMass Chan Medical School community, especially with the now growing class size of the School of Medicine and expanding array of interests of our graduate school community.
2) Increase and improve the interprofessional collaboration and education at UMass Worcester. With the three schools being in such close proximity, there are untapped opportunities for more collaborative education that will make better clinicians, researchers, and overall graduates.
3) Work with UMass Chan Medical School Student Government Alliance to increase the voice of the student body to the graduate school leadership and even further increase their support of student-led initiatives such as educational/curriculum structure, Worcester community outreach, and sustainability practices.
---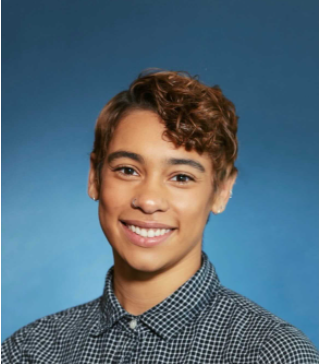 Sarah Cleveland
GSBS 2024
Tell us about yourself and why you would like to serve as the Student Trustee for UMass Chan?
My name is Sarah Cleveland, I'm a 3rd year Ph.D. Candidate in the Morningside Graduate School of Biomedical Sciences (GSBS) and doing my thesis work in Eric Huseby's lab. During my time as a GSBS student I have been fortunate enough to serve on the Graduate Student Body Committee (GSBC) for three consecutive years, where I currently as Diversity and Inclusion Co-chair with my cohort mate Judy Huang. In addition to my time serving on GSBC, I have also volunteered to be a GSBS student representative on a number of tri-school committees that focus on enhancing the recruitment and retention of diverse learners as well as ensuring equity within our curriculum. Serving GSBS in this capacity has afforded me the opportunity to work collaboratively with students, faculty and admin from all three schools to advocate for the student perspective in the hopes of promoting an inclusive learning ecosystem here at UMass Chan. These experiences, along with recent changes in the political landscape have inspired me to continue my advocacy efforts in perusing a career in science policy. Serving as UMass Chan student trustee would provide me with the invaluable opportunity to engage with community leaders and learn about administrative operations that would enrich my ability to be the best possible advocate for my peers while concurrently providing me with the experience to help me achieve my career aspirations. Ultimately, I enjoy working collaboratively with the UMass chan community and would be grateful for the opportunity to continue to do so as student trustee.
Please identify your top three goals if you were to serve in this position in the coming year.
If I were to be elected to serve as student trustee, my top three goals would be to: 1) continue to engage with UMass Chan learners and faculty to ensure inclusivity in every aspect of UMass Chan curriculum and programming as well as support our active and growing efforts to recruit and retain URIM learners and faculty; (2) to act as a liaison between the students and the administration to make sure that decisions made in when reforming curriculum and programming reflect the students' needs and encourage their constant review to ensure that they are met; and (3) to help to sustain efforts to enhance tri-school community engagement.
---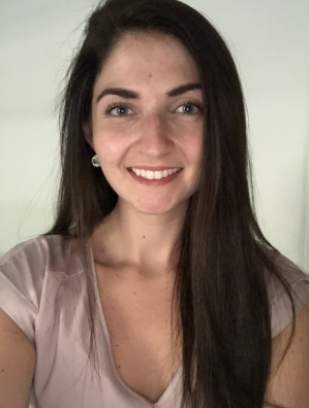 Morgan Hill
GSN 2024
Tell us about yourself and why you would like to serve as the Student Trustee for UMass Chan?
I believe that the people who surround us and the experiences throughout the many stages of life shape the person we choose to be. We are influenced by family, friends, teachers, neighbors, and mentors. While we often relate to one another through our past, present, and future endeavors, the person we are inside can only truly be understood by one person - ourselves. I grew up as the oldest child of three and lived with my mom and dad. While this sounds like a traditional American family, disability put many obstacles in the road to my success. My mom is legally blind; more often than I have realized, I have served as not only her eyes when she needed sight, but also as an advocate. My sister lives with disabling chronic pain. I have learned from this how to be a voice for others, how to relate when one can never truly understand, and how to recognize limitations and barriers. I served as a student leader throughout my high school and undergraduate careers, and felt that it was a role that was meaningful and important for me to take part in. Over the past two years at UMass Chan, I've become a voice for my cohort and often find students asking me to address important issues when they feel lost or overwhelmed. Serving as the Student Trustee for UMass Chan would allow me to continue to advocate, support, and represent the student body that makes up the three schools at our campus. I hope to continue to use my voice to make a difference, learning and growing along the way.
Please identify your top three goals if you were to serve in this position in the coming year.
My first goal as student trustee concerns academic and student affairs. In this position, I would have the privilege to learn more about the operations and organization of the school as a whole. Thus, I hope to use a deeper understanding to address student needs regarding academic support, increasing diversity among all platforms, and expanding access to student affairs and its resources. This advancement is important, as students from all three schools have voiced their desire for more support in this domain. My second goal goes hand-in-hand with the first. I hope to increase the collaboration between the School of Medicine, Tan Chingfen Graduate School of Nursing, and Morningside Graduate School of Biomedical Sciences. Students from each respective school have addressed the lack of transparency between all three programs. Improving collaboration, communication, and transparency will better prepare learners for their roles as professionals in practice that is continuously becoming more interprofessional. My third goal ties the first two goals together. As a student trustee, I will serve as not only a student advocate, but also as a representative of a board that works to identify when changes can be implemented, and to respect when they cannot. Participating on committees and gaining knowledge can help me bring reason and explanation to the student body for why specific systems and structures are in place. Knowledge is power and should be mutually beneficial to all parties.
---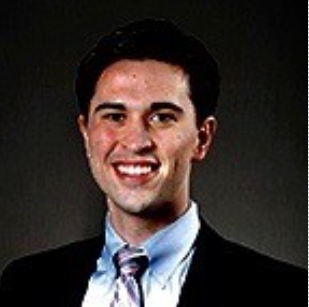 Sean Teebagy
SOM 2023
Tell us about yourself and why you would like to serve as the Student Trustee for UMass Chan?
The life of UMass students drastically changed in 2020. At the beginning of the COVID pandemic, I saw the strengths of each student population (nursing, graduate student, and medical student leaders) when we came together to form the COVID-19 Student Taskforce. As a task force leader, I worked with students from all three schools to facilitate student efforts. Within the first weeks of the pandemic, SOM and GSN students joined together to collect and distribute $80,000 of PPE. At the same time, GSBS doctoral candidates paused their research to create desperately needed sanitizing agents. Students from all three schools worked to increase awareness for children in Worcester Public Schools, while others found ways to accompany those who were isolated. I learned that with effective communication and flexibility, we can come together as a student body to make significant changes. I want to use this experience and these skills to bring our school together, improve communication, and address student issues. Below, you can find a list of my relevant past experiences. Please reach out with any questions. Co-Lead: UMMS COVID19 Student Task Force Student Leader: Stop the Bleed Board of Trustees Member: College of the Holy Cross Board of Directors: United Way of Central Massachusetts Board of Trustees Member: American Red Cross of Central Mass
Please identify your top three goals if you were to serve in this position in the coming year.
Trustee Engagement: Too many of our students do not know that the Student Trustee position exists. In order to advocate for students, the trustee position needs to be pulled out of the shadows and start meeting UMass students where they are. Students must be willing and able to communicate their concerns to the trustee. As a fourth-year medical student, I will dedicate my time to meeting with students from each school on campus, and I will be visible at all meetings regarding student concerns. Administration Communication: Our students do not feel heard. Seemingly every week, we get an email from Oasis asking us to fill out another survey; however, we are not incentivized to provide feedback because we do not see the impact of our suggestions. As Student Trustee, I will work with the administration to implement closed-loop communication so that we can see the impact of our feedback. Diversity in Student Government: Every individual's experience at UMass is shaped by their background and previous life experiences; however, many of our policies are created by a select few. To ensure that students are more accurately represented, I would require SGA to make concentrated efforts to recruit more BIPOC and LGBTQIA+ students to all committees. I would also ask the administration to do a formal analysis of barriers individuals might face when getting involved in SGA.
---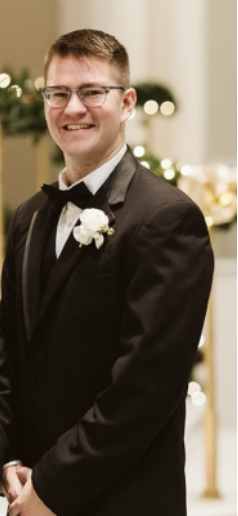 Christopher Zammitti
SOM 2025
Tell us about yourself and why you would like to serve as the Student Trustee for UMass Chan?
The Student Trustee position delegates representation of the graduate level students' interests to an individual member of our community. I hope that you entrust me with the responsibility of this role. In pursuit of earning your confidence, I will listen to the student body's concerns, suggestions, and vision for the future of UMass Worcester. I will channel these views to the administration that governs the three schools at our local institution and the higher university system. I believe that my leadership skills and resolve can help to build partnerships within the administration that advance our interests, in conjunction with the SGA representatives. I took a non-traditional route to medical school that afforded me the opportunity to work in private business. These experiences helped develop the skills necessary for this position. My time working in management roles required me to direct my teams towards a common goal, set appropriate expectations, and represent the best interests of both my clients and my employer to find a workable solution. These are appropriate skills for the Student Trustee position because I will represent the interests of our schools towards reasonable goals that benefit both the institution and our student body. I have a long history with UMass Worcester. Having grown up in a town next door, I volunteered, worked, and shadowed here. Now, as a student, I would like to help improve the community that has given so much opportunity to me.
Please identify your top three goals if you were to serve in this position in the coming year.
If given the opportunity to serve, I will sit on the Committee on Administration and Finance and on the Committee on Academic and Student Affairs. My first goal for this coming year is to advocate for UMass Worcester financial support for subscription services that are necessary to study for our standardized exams. These services include UWorld, which can cost thousands of dollars per student over their time in school and includes both USMLE and NCLEX preparatory material. The financial and emotional strain on students is disproportionately higher than any strain put on the school's finances, especially given that these services have become essential to successful standardized testing. My second goal is to help create an accessible and up-to-date database with research opportunities for students. I understand that finding research experiences that meet both the investigators and student's expectations can be difficult. UMass Worcester has an incredible repertoire of research opportunities on campus and many investigators looking for students – we can create a better way to match people with research. Finally, I would like to assist in increasing financial allowances to the Student Body Committee. Opportunities for student participation in OEEs and interest groups abound at UMass. They enrich our time and stimulate our education and sense of community. These funds are derived from our tuition, and I believe we should be allocated more money to reinvest in ourselves.