Page Menu
2023 Candidates
Here are your 2023-2024 Student Trustee Election Nominees! (listed alphabetically)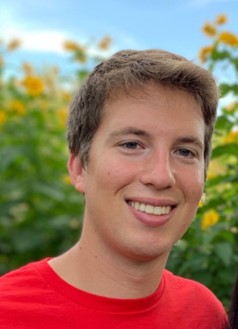 Haim Moore
T.H. Chan School of Medicine
Class of 2026
Tell us about yourself and why you would like to serve as the Student Trustee for UMass Chan?
I am a first year MD student at UMass Chan Medical School and it is with great pleasure that I am applying to be the Student Trustee for the next academic year. I would love to promote the campus community I cherished during my first year. Serving as a Burncoat Learning Communities House Chair epitomizes the joy my friends and I found on campus. At each house event, we would rally students with pleas of "No experience necessary and ANYONE is welcome!" Students didn't join in to flex academic achievements but instead to get together with each other. As exemplified by the learning communities, UMass Chan became a home because it encouraged students to be their full selves and to support their peers in doing so. This sense of home deepens whenever faculty and administration responded with care and action to my classmates' concerns about our curriculum or the availability of student resources.
As a Student Trustee, I would bring my commitment to community-building and student well-being. I look forward to joining in on student runs thursday mornings, bolstering school traditions, and supporting whatever unique events UMass Chan students dream up. Along with these light-hearted activities, I also look forward to being a resource for students on campus as they navigate all the things that make student life hard, too. In my advising role as a Student Trustee, I am excited to partner with students in pursuing the paths that matter to them. Thank you for considering my application!
Please identify your top three goals if you were to serve in this position in the coming year.
As UMass Chan continues to grow and evolve, students must stay at the forefront of the conversation and know what is going on.
My first goal will always be to promote equity and inclusion. As Student Trustee, I will promote policies and programs that advance equity and inclusion, such as increasing funding for scholarships, supporting initiatives that promote diversity and cultural competence, and advocating for resources for students who may be facing financial or personal challenges.
My second goal will be to foster a vibrant campus community. Coming out of COVID-19, we are in a time of rebuilding. Let's rebuild the engaging, supportive, and fun campus life that makes us so special. I will work with student groups to plan social events and advocate for policies that support student activities and organizations. Another way to promote a vibrant campus community is to encourage interdisciplinary collaboration among students and faculty. I will advocate for programs and initiatives that encourage collaboration across all three schools and different departments or areas of study, such as interdisciplinary campus projects and cross-disciplinary seminars.
Finally, with my third goal, I will put a special emphasis on promoting mental health and wellness initiatives that help students feel supported and connected. This will include advocating for more resources for mental health counseling services, meditation and mindfulness programs, and fitness and wellness classes.
What previous experiences have you had that you feel have prepared you for the student trustee role?
As a first-year medical student at UMass Chan Medical School, I joined Burncoat Learning Community leadership as a student representative and then chair. Here, I help plan social and educational events like 'charcuterie chit-chat' for medical students and faculty to mingle. Being involved with Burncoat is part of my commitment to promoting a sense of togetherness on campus. Similarly, I joined Student Body Committee to concentrate on bringing together medical students across all four years of study. For example, I help to coordinate a school-wide Secret Snowflake, MedProm, and a Giving Gala. Being a member of the Board of Trustees can help me to similarly promote a campus culture that is inclusive, fun, and social. This can involve advocating for policies and programs that promote diversity and inclusion, supporting initiatives that foster community building and social engagement, and collaborating with student groups to create engaging and meaningful activities on campus.
I am also a member of the Urban Health Scholars longitudinal elective leadership. I care about equity and understand the deep importance of social justice in healthcare and a commitment to addressing disparities. As the student trustee, I will have a direct impact on the decisions and policies that affect the university community. By being part of the decision-making process, I can advocate for the needs and concerns of students, including promoting equity and humanism in medicine.
How will you effectively represent the UMass Chan student body in this role?
I will establish channels of regular communication with students to gather feedback and keep them informed of my work as a trustee. This could include regular town hall meetings, social media updates, and email newsletters.

I will also engage with student groups and seek out diverse perspectives to better understand their needs and concerns This could include attending their meetings, participating in their events, and working collaboratively with them on initiatives that benefit the broader student body.

To effectively advocate for student interests, it is important to build strong relationships with university administrators and decision-makers. I will work to establish positive relationships with university officials and administrators, while also holding them accountable to the needs and concerns of the student body.

Finally, I would collaborate with other trustees to ensure that the perspectives and interests of UMass Chan students are represented at the highest levels of university decision-making. This could include advocating for policies and initiatives that benefit students across the university, as well as working to address broader societal issues that affect the student body.
---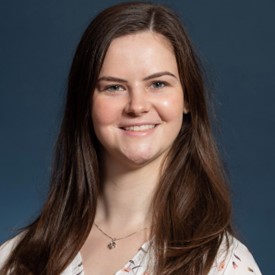 Amelia Toye
Tan Chingfen Graduate School of Nursing
Class of 2025
Tell us about yourself and why you would like to serve as the Student Trustee for UMass Chan?
My name is Amelia Toye and I am a current PhD in Nursing student. I received my bachelor's degree in biology and psychology from Quinnipiac University, where I served in numerous leadership roles. I have served on the GSNO for Tan Chingfen Graduate School of Nursing for 2 years, initially as the secretary and ultimately as a co-president. It would be an honor to serve the greater UMass Chan community as the Student Trustee, working to improve the educational, social, and cultural experiences for all learners.
Please identify your top three goals if you were to serve in this position in the coming year.
Should I be elected as the next Student Trustee for UMass Chan Medical School, I would work to accomplish the following goals: (1) address shortcomings and implement necessary interventions within the areas of diversity, equity, and inclusion, (2) enhance sense of connectivity and relationships between the T.H. Chan School of Medicine, Morningside School of Biomedical Sciences, and Tan Chingfen Graduate School of Nursing, and (3) address ongoing concerns and questions regarding financial obligations and policy changes that impact learners.
What previous experiences have you had that you feel have prepared you for the student trustee role?
Previously, I have served the Tan Chingfen Graduate School of Nursing as the Secretary from 2021-2022 and Co-President from 2022-2023. I also served as the Panhellenic Secretary and Panhellenic President during my time at Quinnipiac University. My high school did not have any form of student government which would allow student concerns and ideas to be shared in efforts to enhance the learning experience for all, driving me to develop a Student Government Association for my 2,000 student body. The Student Government Association is still active over 7 years later. Through these experiences, I have developed leadership skills as well as a deep understanding of how to improve experiences for others.
How will you effectively represent the UMass Chan student body in this role?
I will effectively represent the UMass Chan student body by prioritizing the interests and wellbeing of the learners. As Student Trustee, it is essential to identify what changes or improvements are most essential and to develop clear action plans to make such changes. I plan to work with students, faculty, and staff to implement action plans which will improve the social, emotional, educational, and cultural experiences of students from all 3 schools at UMass Chan.
---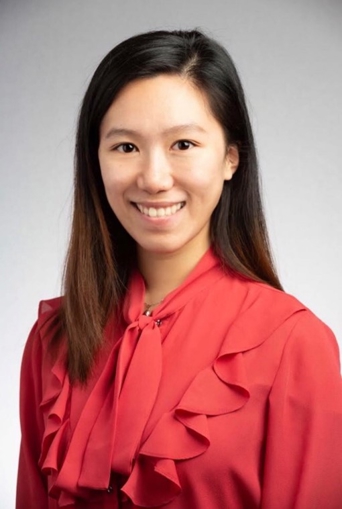 Yuying Zhang
T.H. Chan School of Medicine
Class of 2026
Tell us about yourself and why you would like to serve as the Student Trustee for UMass Chan?
I keep my junior Air Force ROTC uniform in a garment bag in my closet. It always reminds me of how much I have changed since the day I first joined the corps and what it means to be a student-leader and representative.
Moving up my ranks in ROTC, I took on the responsibility of mentoring other students. As I interacted with a diverse student body and community, I was able to connect underrepresented students who shared my experience to new opportunities. My involvement also allowed me to bridge student-experience with community engagement by facilitating school-wide volunteering services such as volunteering at our local food pantry, fundraising for local homeless shelters, etc.
As an active member in the community, I also got to connect with other student leaders from surrounding schools. It was during this time that I discovered that many first-generation students struggle with navigating the college application and FAFSA process. To target this problem, I initiated a Dream Project where we help students fill out their FAFSA applications. Every year, we helped about 600 students.
Since that experience, I have continued my passion to serve as a student advocate in college. I served as the president of my residential units and started a nonprofit organization composed of pre-health students from around the U.S to target community health literacy.
Hence, I am interested in applying because I have come to appreciate the opportunity to help students in need, and I really enjoyed integrating student experience with community outreach initiatives. As a trustee, I will be able to foster student success while bridging the gap between students – our future leaders – and the community in the Worcester area.
Please identify your top three goals if you were to serve in this position in the coming year.
If selected as the student trustee representative, I would prioritize three main goals: enhancing the mentorship relationship between faculty and students, promoting community outreach initiatives, and increasing funding and grants for student projects and research.
As a BaccMD scholar, I had the opportunity to connect with a medical student who became a close mentor and helped guide me on my path towards medicine. Therefore, as a student trustee, I am committed to promoting diversity and inclusion, by continuing UMass Chan's mission to provide equal opportunities for students from underrepresented communities.
One of my initiatives to achieve this goal would involve supporting events where medical students can speak with undergraduates from the UMass system. Additionally, I would foster more interactive events between medical students and UMass faculty from different specialties, either in the form of formal galas or events. This would help promote a stronger connection between students and faculty and provide opportunities for students to gain insight into different areas of medicine.
In addition to promoting mentorship and diversity, I would also focus on increasing student awareness of community outreach initiatives and possible engagement in Worcester. This would include working with other student leaders to promote existing community outreach initiatives and finding ways to expand the impact of these programs.
Finally, I would work to increase funding and grants to support student projects and research. This would involve seeking out new sources of funding, working with the school administration to identify potential funding opportunities, and promoting awareness of existing funding sources among the student body.
What previous experiences have you had that you feel have prepared you for the student trustee role?
In college, I continued my interest in student advocate by running for student representative at my university. As a House Council President, we had monthly round tables where we discuss student wellness, partake in the voting process for budget allocation, and planning for community-wide events. When I realized many students struggle with food insecurity, I was able to advocate these issues at our policy discussion table. Collectively, we were able to finalize a convincing proposal for the college administrators. This experience taught me the importance of policy engagement and diversity in committees because it allows us to make a more informed decision after considering different opinions.
When I graduated in 2020 during the mist of the pandemic, the misinformation in the science community inspired me to start a nonprofit organization called Community HealthEd with students from different colleges where we aimed to educate our community with easy-to-understand medical newsletters. Our organization is composed of students from all over the United States all committed to providing accurate health information to those around us and to our communities. To alleviate the language barrier to science, I organized my own team of medical translators aimed at improving health literacy for underrepresented communities. Collectively, we recruited over 50 students across the U.S forming six different educational branches and produce over 20+ newsletters to distribute free resources around the community. As director of a health literacy managing team of medical translators, I also organized monthly events where I provide career development sessions for students, invited physicians of different specialties to help students connect to mentors, etc. This opportunity helped me visualize the difference students can make in our community as we join forces, and provide me a platform to mentor students to reach their goals.
As a BaccMD scholar at UMass Chan Medical School, I personally received an enormous amount of support and mentorship from physicians and medical student. As a student of a diverse background, I am aware of the challenges that underserved community faces, and therefore, during my time at UMass Chan, I have focused my effort in health disparity issues in the community by planning health educational events at homeless shelters and serving as a representative for the BaccMD symposium. Moving forward, Iplan to collaborate with Dr. Castiel, the Worcester City Commissioner of Health and Human serves, and Dr. Silk to expand my community initiatives by collaborating with students from the Tri-school system to address health concerns in homeless shelters in the city of Worcester. Additionally, I will continue my engagement with UMass's effort to bring diversity into our student body by mentoring and providing resources to students from underrepresented backgrounds.
Based on my experiences as a House Council President, founder of a nonprofit organization, and a BaccMD scholar, I have gained a diverse set of skills that will prepare me for the role of student trustee for the UMass Chan Medical School. My experience in policy engagement, community outreach, and health advocacy will enable me to represent the voice of the students and ensure that their needs are met. I am confident that I can foster student success while bridging the gap between students, the future leaders, and the Worcester community.
How will you effectively represent the UMass Chan student body in this role?
As a prospective student trustee, I believe that success in this role requires not only a strong background in student advocacy and policy engagement, but also a genuine interest in the well-being of the student body and the school's mission and long-term goals. The student trustee must act as a liaison between the two, and therefore must be equipped with strong listening and communication skills.
If selected as a student trustee, I recognize that I would have the honor of representing a diverse group of students. I understand that this responsibility begins with holding myself to the highest ethical and responsible behaviors, to make other students feel comfortable speaking with me and relying on me as their representative. Additionally, I would work closely with other student leaders to facilitate school-wide events and create a transparent platform for students to voice their opinions comfortably. This requires important critical thinking skills and effective oral communication skills, to synthesize and present the ideas expressed by the student body to the UMASS faculties. These ideas must also be considered within the context of UMass' mission and long-term goals.
As a student trustee, I would also be committed to working closely with school administrators and faculty to better understand the school's needs and future development. I believe that student success is largely dependent on faculty support and the availability of resources, and hence bringing awareness to the different opportunities and resources available for students is of utmost importance. This includes allocating equal opportunities for underrepresented students, to advance UMass Chan's mission of diversity, equity, and inclusion, and to ensure that all student voices are heard, regardless of their backgrounds and socioeconomic status.
In summary, I believe that a successful student trustee must be a responsible and ethical leader, possess strong communication and critical thinking skills, and be dedicated to representing the interests and concerns of the student body, while working collaboratively with school administrators and faculty to advance the school's mission and long-term goals.