Page Menu
Careers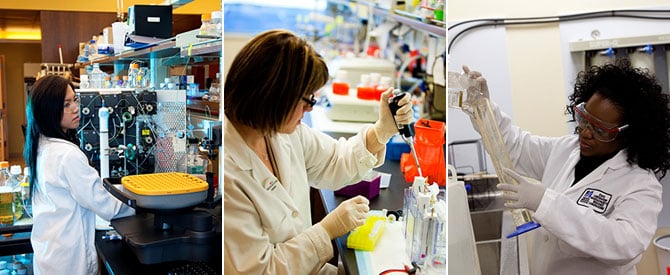 MassBiologics offers an exciting and rewarding work environment that provides its employees the opportunity to contribute to advancements in therapeutics from bench to bedside. We have a proven track record of clinical success for unmet medical needs around the globe.
We take pride in building a culture where employees are valued for their work towards our mission and challenged to contribute in new and innovative ways.
Our organization has both a broad and deep range of expertise and we are always looking for talented individuals who can enhance our teams' capabilities in new product research, process development, cGMP biologics manufacturing, quality control & quality assurance, clinical & regulatory affairs, finance, IT, business development, and administration.
Search our current openings here: Careers at MassBiologics
As an equal opportunity and affirmative action employer, MassBiologics recognizes the power of a diverse community and encourages applications from individuals with varied experiences, perspectives and backgrounds.