Page Menu
Message from the Dean
Welcome to the University of Massachusetts Medical School Office of Admissions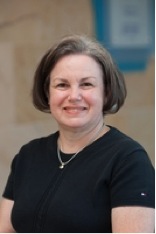 Welcome to the School of Medicine Office of Admissions at the University of Massachusetts Medical School. As the Associate Dean for Admissions of this wonderful school, I thank you for visiting our website. Please explore our admissions process, degree programs and student resources. I hope you find our website informative regardless of your current level of engagement in the medical school admissions process. I am certain that you will get a sense of the strong and caring community that characterizes our School.
I would like to highlight that the School of Medicine began accepting applicants who are not Massachusetts residents in 2015. Additionally, in 2017 the Population-based Urban and Rural Health (PURCH) Track welcomed its first cohort of students.
Finally, the COVID pandemic forces us to assume new roles. Familiar experiences in patient care and medical education have been disrupted. I hope you are coping with the uncertainties that you are facing. And I want to reassure you.
Prospective doctors, this is a time to continue on your path in medicine. You will be needed to solve the problems that we will face in medicine in the future. Applicants, disruptions with upcoming admissions cycle are understandably upsetting. But I can assure you that we will follow the AAMC's guidance in issues related to the MCAT, online and pass/fail courses, and timing of deadlines. Please keep abreast with the AAMC website and our academic requirements webpage. We will continue to follow processes that are holistic, and applicant centered.
Please contact the Admissions Office at admissions@umassmed.edu, if we can be of assistance to you.
Please take care of yourself. Find ways to stay connected and to help others.
Best wishes,
Mariann M. Manno, MD EdM FAAPProfessor, Pediatrics and Emergency MedicineAssociate Dean for Admissions