Page Menu
Support Us
Support our research and help the Mueller Lab for Gene Therapy move its programs faster towards the clinic!


Thank you for your interest in making a donation to support our research!
Funding for translational programs is limited and to continue the development of our gene therapy products as fast as possible, we have to rely on support from patients foundations and associations, as well as from individual donors.
As a small thank you, each quarter we randomly select one of the donors for a visit to our lab with 3 guests where they will be presented our latest results on the research programs of interest to them.
For large donations, please contact Dr Mueller by email at chris(dot)mueller(at)umassmed(dot)edu as special programs can be set up (yearly visit, sponsor-a-fellow, etc).
Thank you for your support! - The Mueller Lab for Gene Therapy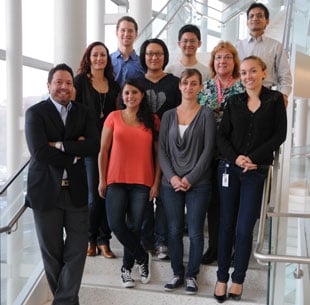 Online
To make a donation on-line, click here. At the top of the page, go to the drop down box titled: "I wish to donate to": "other". Write in "Mueller Lab" in the text box below.
By phone
We can accept credit card donations by phone. Please call 508-856-5615 (8am to 5pm EST) and indicate to the staff that the donation is to be deposited for "Mueller Lab".
By mail
If you prefer to write a check, make the check payable to "UMMF-Mueller Lab".
Checks may be mailed to:
University of Massachusetts Medical School
Office of Advancement
333 South Street
Shrewsbury, MA 01545
In all cases, the entire amount of your gift (100%) will be deposited to our lab's account and exclusively supports research done in the Mueller Lab for Gene Therapy. This money will not be used for salaries or other administrative cost but go directly to the purchase of research supplies or services.