Page Menu
Support our research and help the Mueller Lab for Gene Therapy move its programs faster towards the clinic!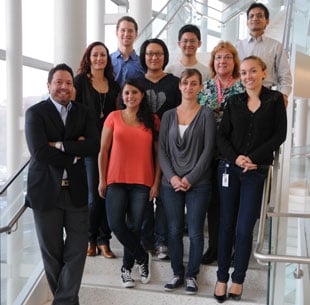 Thank you for your interest in making a donation to support research in the Mueller Lab!
Funding for translational programs is limited and to continue the development of our gene therapy products as fast as possible, we have to rely on support from patients foundations and associations, as well as from individual donors.
As a small thank you, each quarter we randomly select one of the donors for a visit to our lab with 3 guests where they will be presented our latest results on the research programs of interest to them.
For large donations, please contact Dr Mueller by email at chris(dot)mueller(at)umassmed(dot)edu as special programs can be set up (yearly visit, sponsor-a-fellow, etc).
Thank you for your support! -The Mueller Lab for Gene Therapy
How you can make your gift

BY PHONE
Make your credit card donation by calling 508-856-5615 between 8 a.m. to 5 p.m. EST.
Please specify that your gift is to our lab/dept/program.

ONLINE
Fast and easy using your credit card! After indicating the amount of your gift, select "Other" when prompted and type in the name of our lab/dept/program.

BY CHECK
Make it payable to "UMass Chan Medical School Foundation - [our lab/dept/program]" and mail it to:
UMass Chan Medical School Office of Advancement
333 South Street
Shrewsbury, MA 01545