Page Menu
Quick Facts & Visual Tour
Quick Facts & Visual Tour
Welcome to UMass Chan Medical School's interprofessional Center for Experiential Learning and Simulation (iCELS). We offer a level of experience, convenience and scalability that are unparalleled in values, while blueprinted to prioritize learning and safety. Please select a topic below to jump to its corresponding section, get to know us, and let us know how we could help achieve your next goal in improving healthcare outcomes!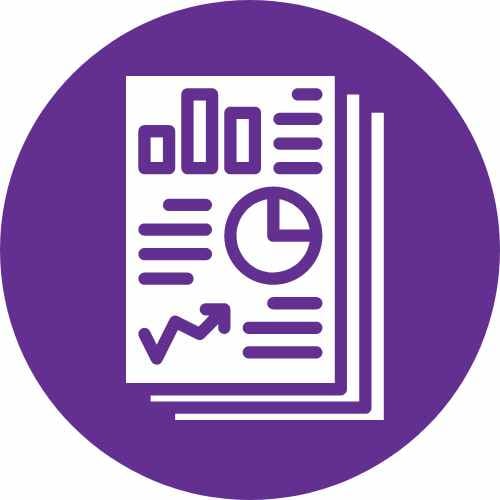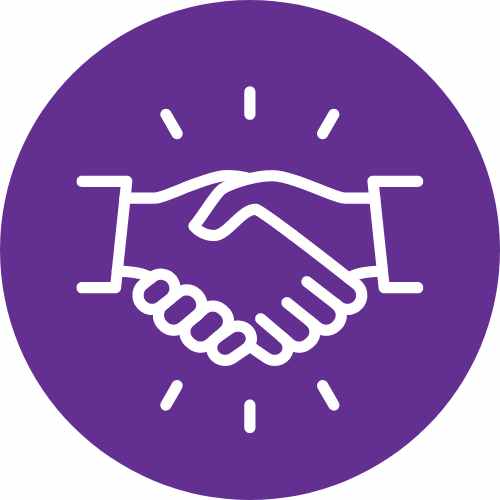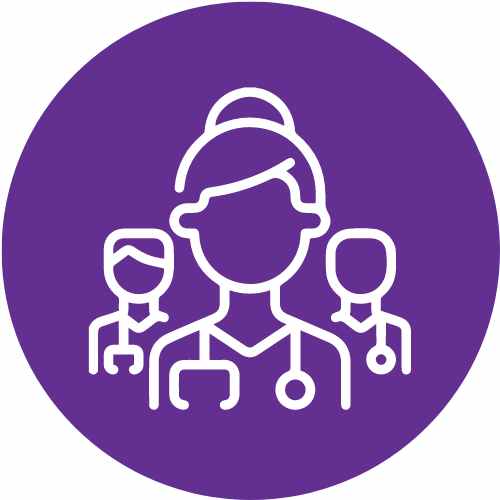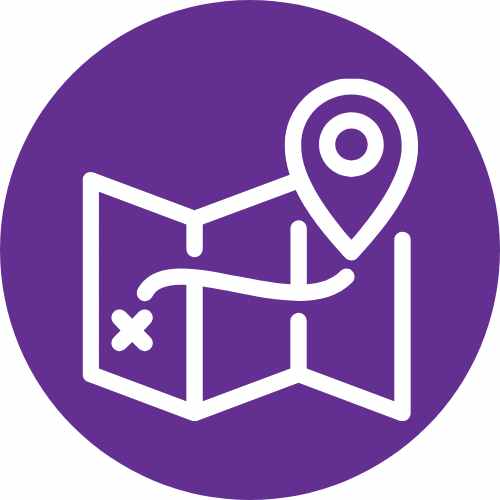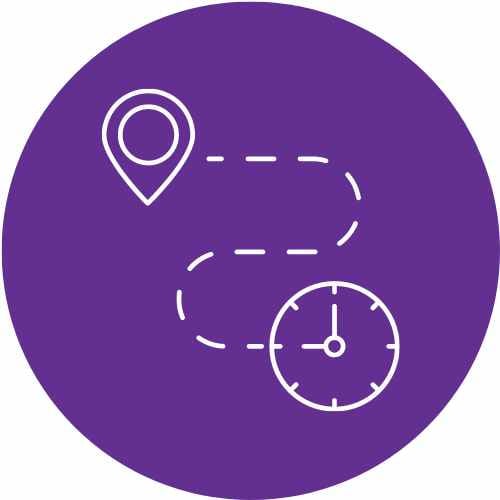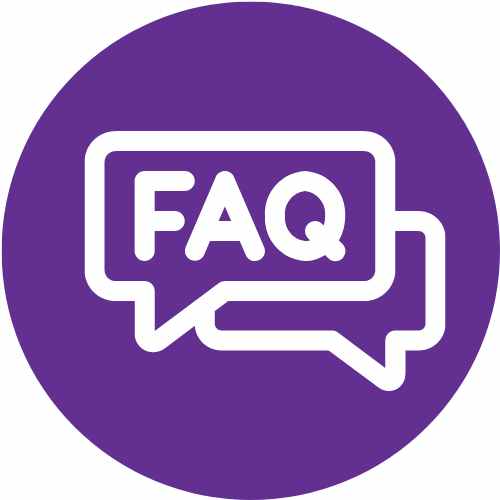 ---
Quick Facts About iCELS
Vision
Better Outcomes through Simulation
Mission
Innovating solutions for today's challenges across clinical and health sciences research, professional education, and healthcare delivery

Core Belief
Everyone engaging with iCELS deserves respect, brings valuable experience, welcomes diversity and is invested in improving outcomes.
At-a-Glance
Simulation activities at the University of Massachusetts UMass Chan Medical School started in 1982 with standardized patient activities led by Dr Paula Stillman. In 2006, expanded simulation activities cumulated in the establishment of an interprofessional Center for Experiential Learning and Simulation (iCELS). In 2012, iCELS moves in to a 24,000 sq ft space at Levels 2 & 3 of the Albert Sherman Center on UMass Chan campus in Worcester, MA, which is designed as a comprehensive, campus-wide resource that brings together all simulation modalities in a single, centrally located and readily accessible state-of-the-art facility.
20 clinic exam rooms furnished with ambulatory care equipment and supplies
4 large simulation scenario rooms that can be set up in various ways to mimic clinical and/or emergency situations to develop team-based skills
Clinical skills lab with 11 beds/stations with an array of patient care equipment and supplies and three stations with wall mounted air/suction
2 technical skills lab features separate wet and dry lab space to provide training modalities from wet tissue to virtual reality
10 multifunctional conference style rooms for pre-briefing, debriefing, didactic sessions
Control and observation rooms on each floor; with video capture and playback throughout the center supported by CAE LearningSpace, a comprehensive audiovisual and center management system that integrates the captured audio, video and performance data in a web-based format so that instructors and learners can view videos and data both onsite and remotely for immediate debriefing and ongoing feedback
High-fidelity simulators, task trainers, virtual trainers, clinical equipment
A community of ~100 standardized patients representing a diverse mix of races, ages, genders and lifestyles
Collaboration with the UMass Chan Medical School's Office of Institutional Research, Evaluation and Assessment (IREA), which provides:

Standardized testing
Performance-based assessment
Exam development and scoring
Survey development
Data archiving and analysis, using a full range of quantitative and qualitative tools
Consultative expertise for educational research and innovation
---
Welcome to iCELS
Experience Simulation at the Intersection of Innovation and Humanity - from

the Heart of Massachusetts
Worcester, a fertile ground for innovation, has long enjoyed its reputation as the birthplace of liquid fuel rocket in 1914, and the launchpad of the contraception pill which revolutionized reproductive science worldwide in the 1960's.
It was under this culture of excellence that UMass Chan Medical School began its simulation activities in 1982, as one of the first standardized patient (SP) programs in the United States, led by medical education pioneer Dr. Paula Stillman, MD. Medical learners in New England would now practice clinical skills with standardized patients who are professionally trained to portray medically accurate and emotionally authentic scenarios, as well as assess physical examinations from the perspective of a patient. In recognition of the significant learning values that SPs also offer in post-simulation debriefings, Dr. Stillman popularized the use of a standardized assessment method - the Master Interview Rating Scale (MIRS). This practice of quantifying medical learners' communication skills through a Likert scale went on to influence clinical simulations world over.
Innovating from strength to strength, UMass Chan became a training provider for prestigious healthcare education partners concentrated in the New England region, with activities in Boston, Springfield, Worcester, and beyond. As a testament to the frequent simulations featured in UMass Chan Medical School's curriculum, the U.S. News & World Report consistently ranks it among the top 10% for primary care in the nation. In 2020, the Nursing Schools Almanac's annual analysis of more than 3,000 nursing schools nationwide ranked UMass Chan Medical School's Tan Chingfen Graduate School of Nursing among the top 1% of public nursing schools nationwide. To date, learning sessions facilitated by UMass Chan's Medical School's simulation activities have illuminated the clinical practices of more than 10,000 healthcare professionals, in a region that is world-renowned for its medical care standards.
Today, iCELS is a 24,000 square foot hub spanning 2 levels at Albert Sherman Center in Worcester, at the center of the state of Massachusetts, in the United States Northeastern New England region. Dedicated space, technology, resources and people produce highly authentic simulations – be it one that involves highly-skilled standardized patients and high-fidelity manikins for professional skills training, a controlled protocol testing, an entire hospital film production location with easy access to props and additional cast, or a public health initiative where iCELS is poised to support the goals and learning objectives required. However, our activities also go beyond Worcester, as we bring them to Boston, Springfield, other parts of New England, and other parts of the U.S..
The iCELS collaborative spirit extends beyond our walls. Let's partner today to produce supportive learning environments and spark greater outcomes ahead of your team's real-world encounters tomorrow.
Melissa A. Fischer, MD, MEd
Professor of Medicine
Assistant Vice Provost for Interprofessional and Instructional Innovation
Executive Director, interprofessional Center for Experiential Learning & Simulation (iCELS)
---
Who We Serve
At your venue or ours, we collaborate to produce realistic and immersive simulations for greater outcomes across specialties, job scopes, and levels of complexities in the clinical and professional health care workforce - through partnership models that best suit your learning community's needs. Our team's experience in the decades since 1982, encompass:
MEDICAL & ALLIED HEALTH

Department Chairs
Fellows
Chief Residents
Residents
Medical School Learners/Medical Students
Student Interest Groups
Emergency Medicine Providers
Physician Assistant Students
Nurse Practitioner Students
Nursing School Learners/Nursing Students
Pharmacy Students
Physical Therapists
Occupational Therapists
Social Work Students



EDUCATION

Professors
Faculty Members



RESEARCH

Research Assistants



ADMINISTRATIVE

Chief Quality Officers
Practice Managers
Hospital Staff Leaders



INDUSTRY

Medical Product Manufacturers
Medical Product Sales Representatives
Pharmaceutical Sales Representatives



CREATIVE

Video Production Companies /Creative Agencies /Advertising Agencies


We are actively involved in serving the educational needs of the three schools in our academic health sciences center — the UMass Chan Medical School, Tan Chingfen Graduate School of Nursing and Morningside Graduate School for Biomedical Sciences.


COMMUNITY HEALTH ACCESS, AND MORE
---
Take a Visual Tour Now
Take a 10 minute tour of iCELS facilities and activities through this video now.
UMass Chan Medical School campus is an evolving space with more facilities to come.
Images shown in this virtual tour may not reflect the latest development on campus.

Meanwhile, here are more ways to get to know about the facilities around us:
Student-led Campus Tour, Student-led Library Tour, Why UMass Chan Medical School, and also Why Worcester


In-person Tours
Tours are a great way to experience firsthand how clinicians learn. Tours are led by iCELS members who can share with you the unique facility, staff and equipment that make up UMass Chan Medical School's interprofessional Center for Experiential Learning and Simulation. At this time, only a limited number of in-person tours are being offered, primarily on Tuesday mornings. Please contact icels@umassmed.edu to learn more or inquire about a tour. The purpose of the interprofessional Center for Experiential Learning and Simulation is to provide medical simulation to enhance the skills of medical caregivers. Although we value the opportunity to give tours, priority will be given to our educational mission.
---
Office Hours & Directions
Hours
Regular business hours are 8:00am–4:30pm, Monday-Friday
During regular business hours, iCELS is staffed by members of our team to support clinical training and the use of simulation technologies.

Activities beyond regular business hours are available upon request
The facilities remain accessible, however a designated staff/faculty member or approved individual from iCELS must be present during activities scheduled outside of regular business hours. Access to the site after 6:00 p.m. would require the use of university identification cards.
Directions
iCELS is conveniently located in the center of Massachusetts, and accessible by different modes of transport. Before your visit, please plan your route with the help of this detailed campus guide on How To Get Here.
---
Frequently Asked Questions
You might also be interested in: