Page Menu
The iCELS Team
The iCELS Team
The field of simulation is constantly evolving. A broad base formed by our interdisciplinary team brings together insights in clinical care, education methodologies, simulation technologies, and patient communication strategies, to constantly create a launchpad for even better outcomes. Our activities are further supported by education partners and faculty committees, whose expertise bring added dimensions of breadth and depth to the simulation sessions we run for you. Our goal is to help healthcare learners of all levels increase patient safety and expert patient care. What would you like to learn about the iCELS team today?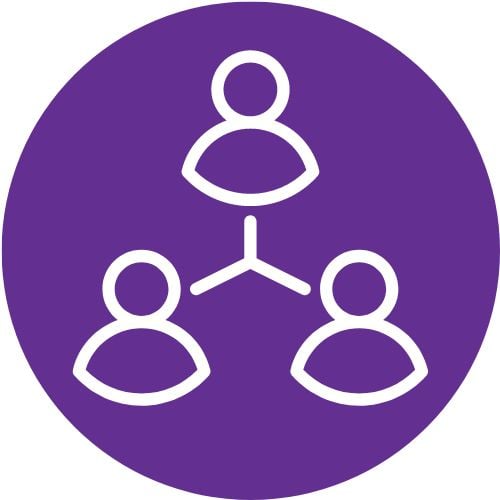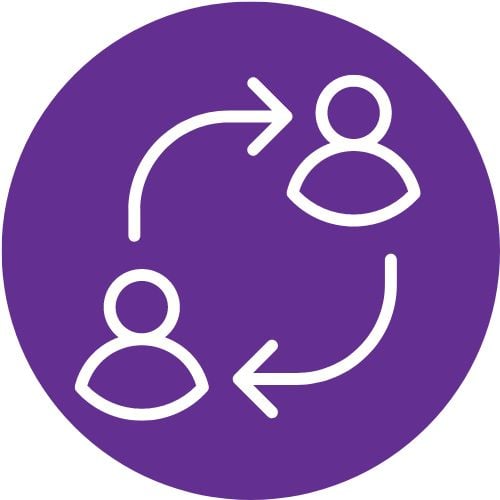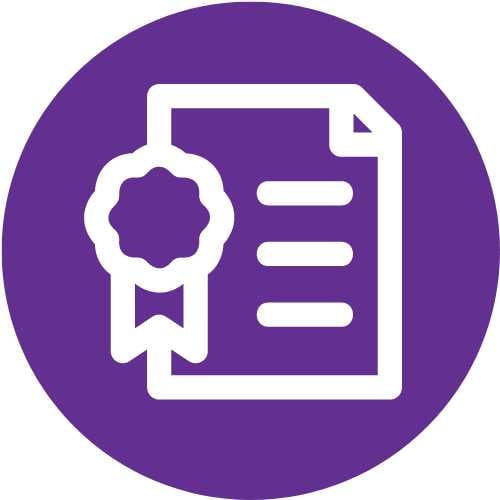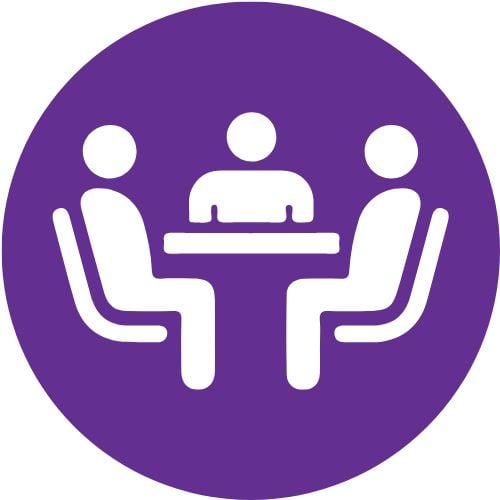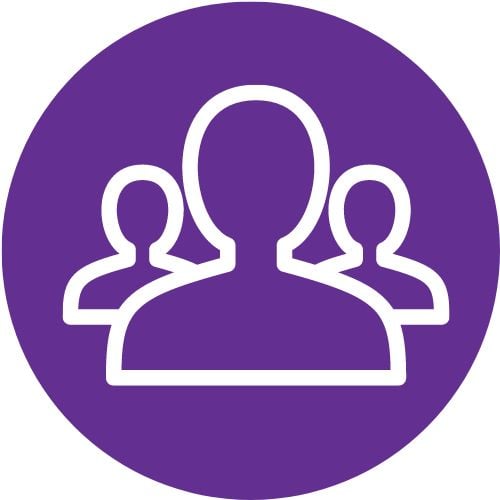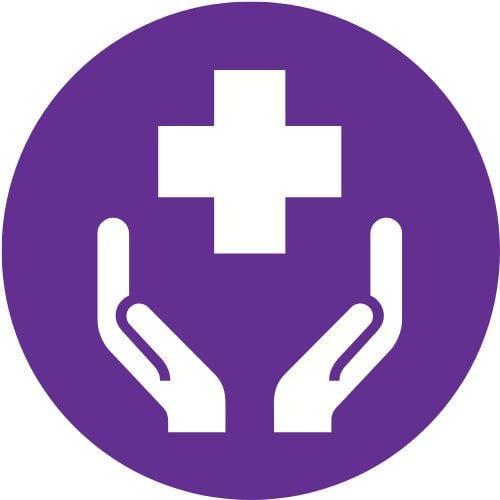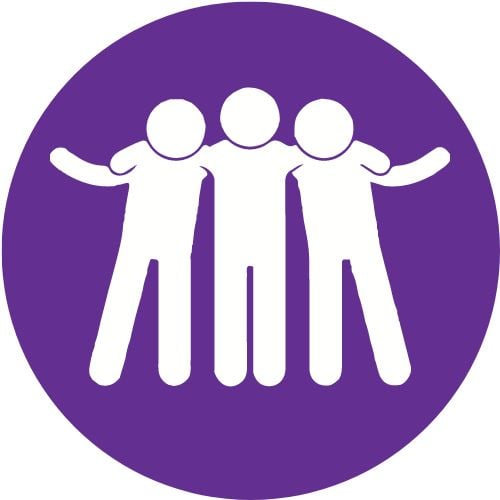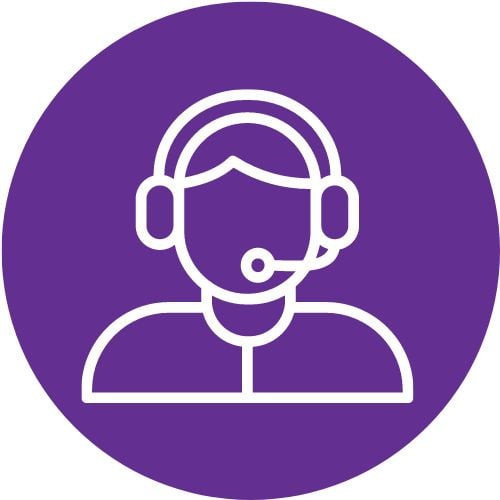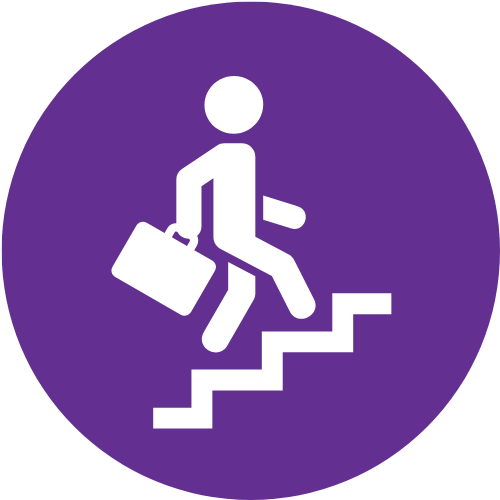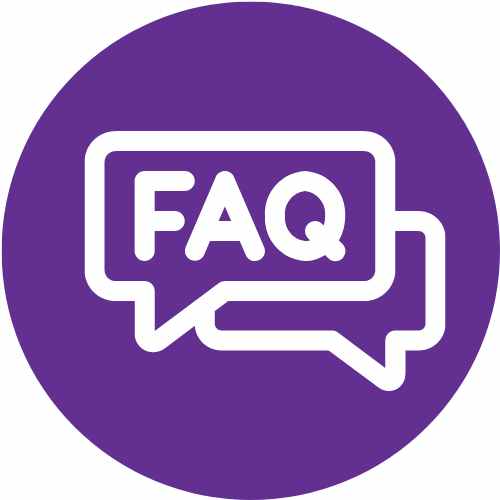 ---
iCELS Team Current Staff Members
Tess Aulet, MD
Simulationist
Tess.Aulet@umassmed.edu
Tess is originally from Oak Park, IL just outside of Chicago and she has been in New England for just over twelve years for all of her medical training. She is a proud Double Jumbo, having gone to Tufts for both College and Medical school. She couples matched with her husband Ricardo Aulet, to the University of Vermont where she completed my general surgery training. They then came back to Massachusetts where she trained at the Lahey clinic for colorectal fellowship. She is a board certified General and Colorectal Surgeon and will be starting her second year here at UMass. Her husband also works at UMass as a Head and Neck surgeon within the Department of Otolaryngology and they have a son who is 2.5 years old named Sam. They recently bought a house in Northborough and are thrilled to be settling in the Worcester area. Tess completed a year of research while at UVM in which she completed a Surgical Education Research Fellowship and Simulation Fellowship.
Kathleen Altomare
Staff Accountant
Kathleen.Altomare@umassmed.edu
Kathleen Altomare joined iCELS in 2015. She received her bachelor's degree in Business Administration from Franklin Pierce University, Rindge New Hampshire in 1983. Prior to coming to UMass Chan, Kathleen worked in the insurance and banking industries and she served 7 years as a Financial Analyst for National DCP distribution center (known as Dunkin Donuts). Her responsibilities within iCELS are budget/expenses, accounts payable, account receivable, payroll, capital purchases and costing out events. In her free time, Kathleen enjoys walking, hiking cooking, traveling, exploring new restaurants, and spending time with friends and family.
Tom Bohigian
Simulation Technician
Thomas.Bohigian1@umassmed.edu
Branden Brierley
Education Program Specialist - Simulation
Branden.Brierley@umassmed.edu
Branden joined the UMass Chan team in June of 2022 with a bachelor's degree in Healthcare Administration and Public Health. As the Simulation Education Program Specialist he schedules and coordinates programs including those involving simulators and task trainers. In his role, he hopes to help create an environment that promotes diversity and inclusivity to ensure high quality healthcare in Central Massachusetts. Branden enjoys reading, going to the gym, and playing frisbee in his free time.
Melissa Fischer, MD MEd
Assistant Vice Provost, Interprofessional and Instructional Innovation
Professor of Medicine
Melissa.Fischer@umassmed.edu
Dr Fischer joined the UMass team directly from her fellowship in Ambulatory Care and Master's in Education at Stanford in 2002. A general internist by training, she was drawn to UMass Chan's institutional commitment to education and mission to serve vulnerable populations. She has had the pleasure and privilege of working with students and colleagues across departments and schools in pursuit of these values. In her role as Asst Vice Provost she has the opportunity to support innovation and collaboration, inclusive and experiential learning, and engagement in partnership with our broad community. A New Yorker by birth, Melissa loves to travel and explore the arts and nature with her family and friends. Though some are skeptical, she feels central MA and northern CA have a lot in common – with liberal perspectives, cultural depth and proximity to open space, beaches and mountains.
Nora Hale
Education Program Specialist
Nora.Hale@umassmed.edu
Nora graduated from Northeastern University in 2019 with a Bachelor's of Science in Sociology and continued there to receive a Master's of Teaching in 2020. She was most recently working as a teacher so she has lots of experience supporting learners in their educational pursuits. She is a life-long Massachusetts resident but recently moved to the Worcester area in the past two years. She is excited for the new opportunities here at iCELS. On a personal note, Nora enjoys reading, traveling, and spending time with her husband and their 2-year-old corgi.
Bridget Latour
Education Program Specialist II
Bridget.Latour@umassmed.edu
Bridget started her career with UMass Chan in 2021 as an Education program Specialist. She was drawn to this program due to its important contributions to the community and the education of future doctors and nurses. Bridget Graduated with a MS in Organizational Leadership in 2019.
Katrina Lehberger
Education Program Specialist
Katrina.Lehberger@umassmed.edu
Katrina joined the iCELS team first as a Standardized Patient and then transitioned to the Education Program Specialist position in 2023. She received a Bachelor of Arts from Keuka College where she majored in American Sign Language with a minor in Business Managment. Katrina has a background in education with experience in planning and implementing curriculum and assessments. Outside of work, Katrina enjoys spending quality time with her husband, two dogs and her close-knit family. She also spends many evenings volunteering with several local community theater groups.
Cesar Merida
Simulation Technician
Cesar.Merida@umassmed.edu
Elizabeth Nadeau
Administrative Coordinator II
Elizabeth.Nadeau1@umassmed.edu
Elizabeth (Lizzy) Nadeau joined iCELS in 2022. She received a Bachelor's of Science in 2021 from UMass Lowell where she majored in Public Health with a minor in Psychology. Throughout college, she worked in various administrative and customer service roles that ranged from being a Resident Advisor at UMass Lowell to being an Administrative Project Support Intern at AbbVie Bioresearch Center. After graduating, Elizabeth spent some time as a Staff Assistant at Tufts Veterinary School before coming to UMass Chan Medical School. In her free time, Elizabeth enjoys travelling, hiking, reading, listening to music, and spending time with friends and family.
Melissa Puliafico, MBA
Director, Educational Affairs
Melissa.Puliafico@umassmed.edu
Melissa joined UMass Chan in 2008 and iCELS in 2016.  She holds a degree in biology (zoology) from the University of New Hampshire and an MBA from Anna Maria College. Prior to joining UMass Chan, Melissa spent nearly 30 years in senior operational leadership roles in the preclinical research industry. She is particularly interested in building process driven and date informed sustainable infrastructure and ongoing quality improvement. When not working, Melissa enjoys music, theater, reading and spending time with family and friends. Future plans include traveling, especially to destinations with rich history, compelling music, and great local cuisine.
Sylvia Stanhope
Administrative Manager
Sylvia.Stanhope@umassmed.edu
Sylvia joined UMass Chan in 2011 and has worked as a temp, standardized patient, project assistant, project coordinator and education program specialist before becoming administrative manager in 2019. Sylvia holds a BS from Limerick Institute of Technology and a Teacher's Diploma in Education Practice from Limerick Senior College in Ireland. She also earned a Certificate in Project Management from Villanova University in 2017. Before joining UMass Chan, she held positions as a Technical Support Analyst, Team Leader and IT instructor. Sylvia enjoys spending time with her family and friends and attending soccer practice and games with her three kids. She also enjoys travelling home to see her family in Ireland.
Isaac Torres Gutierrez
Simulation Technician II
Isaac.TorresGutierrez@umassmed.edu
Kendra Vandervalk
Education Program Specialist II
Kendra.Vandervalk@umassmed.edu
Kendra began her UMass Chan career in 2007 as a Financial Assistant in the Pathology Department. In 2012, she transferred to the Advancement Office where she worked as an Administrative Assistant in Alumni and Parent Relations. She has always had an interest in medicine and was thrilled to join the iCELS team in 2021 and assist with the education of future doctors and nurses. Kendra earned a BS in English from Framingham State College. In her free time, Kendra enjoys reading, singing, scrapbooking, being near the ocean, and spending time with her husband and two dogs.
Jacob Ward
Senior Project Manager
Jacob.Ward2@umassmed.edu
Jacob joined the iCELS team in 2022. He has nearly a decade of project management and consulting experience, mainly in the higher education sector. Throughout his career, Jacob's work has focused on advancing organizational learning and productivity by bringing together needed expertise to work collaboratively and build solutions. In addition, he has supported leaders to orient their teams and develop new habits to coordinate action. Jacob has assisted in the development and implementation of change management initiatives and campus-wide innovation projects. He received a bachelor's degree in marketing from UMass Dartmouth's Charlton College of Business where he minored in International Business. In his free time, Jacob enjoys golfing, hiking, cooking, traveling and supporting local businesses.
Anne Weaver, RN, MS, CHSE
Simulation Educator, Certified Healthcare Simulation Educator
Anne.Weaver@umassmed.edu
Jorge Yarzebski, BA, CHSE, NRP, FP-C
Simulation Educator, Certified Healthcare Simulation Educator
Jorge.Yarzebskijr@umassmed.edu
Jorge joined the UMass Chan Office of Continuing Medical Education in 2007 where he coordinated certification courses for medical students, residents and practicing clinicians. In 2010 he integrated his classes with the medical school's simulation lab prior to the opening of iCELS. His interests include team-based care, non-technical skills, and resuscitation. Jorge graduated from Providence College in 2004 where he studied public and community service with a concentration in community health, he then became a paramedic and continues to work with our clinical partner UMass Memorial Health as a LifeFlight critical care flight medic and Worcester EMS paramedic. Jorge is unapologetic about his belief that everything can be simulated with the goal of learning, improving and bolstering relationships.
Maksim Zayaruzny, MD
Simulationist
Maksim.Zayaruzny@umassmed.edu
Max was born in Ukraine and immigrated to the United States in 1989, eventually settling in New York City. He received his BS in Biology from Brooklyn College, CUNY, in Brooklyn, NY and his MD from Johns Hopkins University School of Medicine in Baltimore, MD. Max joined UMMH in 2000 as a categorical resident in General Surgery and initially engaged in patient outcomes research with UMASS Center for Outcomes Research, using statistical analysis of large patient datasets to evaluate patterns in clinical outcomes of Surgical and Critical Care patients. He made a decision in 2006 to change his medical training to Anesthesiology and Critical Care, completed Anesthesiology residency and Critical Care fellowship at UMASS and, in 2010, joined the Department of Anesthesiology and Peri-operative Medicine. His academic interests have evolved to influencing the quality of medical care by improving clinicians' knowledge and skills through Medical Simulation and Crisis Resource Management training. A longtime simulation instructor, in 2018 he completed a MS degree in Education at the MGH Institute of Health Professions in Boston, with a focus on medical simulation in health professions, in order to obtain a solid foundation and to implement best practices into his teaching.
---
iCELS Education Partners
Laura Cardin
Training Coordinator, Surgical Skills
Laura.Cardin@umassmed.edu
Mary Zanetti, EdD
Senior Director, Institutional Research, Evaluation & Assessment
Mary.Zanetti@umassmed.edu
---
Office of Continuing Medical Education (CME)
Cheryl Moore
Project Manager I / Staff Accountant
Cheryl.Moore@umassmed.edu
Cheryl joined The Office of Continuing Medical Education in 2007. She received a bachelor's degree in 1994 from The University of Worcester State College in Accounting. Prior to coming to UMass Chan, she was an Office Manager for a True Value Hardware and Lumber Store for 10 years. While worked part-time as a bookkeeper for a Property Management Company. Cheryl volunteered with the COVID19- vaccination efforts for UMass Chan Medical School Vaccination Corp. She's a VP of The BVT Culinary Arts Scholarship Committee. Hobbies include traveling, dancing, singing, and spending time with family and friends.
Denise Leary
Manager of Business Operations, Continuing Education
Denise.leary@umassmed.edu
Denise has been with the UMass Chan Medical School CME office since 1986, directing the day-to-day operations of the office. She is responsible for overseeing accreditation, financial, and personnel areas of our operations. Denise has considerable experience in educational program development. In her spare time, she enjoys hiking with her two German Shepherds.
Lynn Hancock
Project Manager I
Lynn.Hancock@umassmed.edu
Lynn has been with UMass Chan Medical School, Office of Continuing Medical Education since 1996. As a Project Manager, she manages all aspects of direct and jointly provided accredited activities (in-person, virtual and hybrid) as well as internal regularly scheduled series (RSS's). She is also responsible for accreditation compliance for the department. Lynn has over 25 years' experience working in Continuing Medical Education and meeting planning services.
Peter J. Sell, D.O., FAAP
Associate Dean of Continuing Medical Education
peter.sell@umassmed.edu
Dr. Sell joined the office of continuing education in 2017 as a member of the CME advising committee for the department of pediatrics. In 2019, he was selected as the Associate Dean of CME and has worked with the office to coordinate local, regional, and national/international educational programs. Additionally, he has been an educator within the department of pediatrics for both residents and students since 2007, and has served as a faculty educator with the clinical faculty development center (CFDC) since 2014. Dr. Sell is the assistant clerkship director for the UMass Chan Pediatrics Clerkship and is also a core faculty member for the pediatrics residency. He currently serves on the pediatric residency simulation executive committee and is one of the co-lead instructors for pediatric advanced life support (PALS) for the medical school.
---
Executive Committee
Che Anderson, MPA
Assistant Vice Chancellor City, and Community Relations
che.anderson@umassmed.edu
Terence Flotte, MD
Executive Department Chancellor Dean and Provost
Terry.Flotte@umassmed.edu
Andrew Karson, MD
Chief Medical Officer
Andrew.Karson@umassmemorial.org
Kimiyoshi Kobayashi, MD, MBA
Chief Quality Officer
Kimiyoshi.Kobayashi@umassmemorial.org
Mary Ellen Lane, PhD
Dean, Graduate School of Biomedical Science
MaryEllen.Lane@umassmed.edu
Anne Larkin, MD
Vice Provost and Senior Associate Dean for Educational Affairs
Anne.Larkin@umassmed.edu
John Lindstedt, CPA
Executive Vice Chancellor, Administration and Finance
John.Lindstedt@umassmed.edu
Stacy Potts, MD, MEd
Senior Associate Dean, Graduate Medical Education
Stacy.Potts@umassmed.edu
Joan Vitello, PhD, RN, NEA-BC, FAHA, FAAN
Dean, Graduate School of Nursing
Joan.Vitello@umassmed.edu
Sherry Waldo, MBA, PMP
Project Manager I, Graduate Medical Education
Sherry.Waldo@umassmed.edu
Gregory Wolf
Chief Information Officer
Greg.Wolf@umassmed.edu
Mary Zanetti, EdD
Assisstant Professor, EA Research and Evaluation
Mary.Zanetti@umassmed.edu
---
Advisory Committee
Tess Aulet, MD
Physician, Surgery
Tess.Aulet@umassmemorial.org
Gisela Banauch, MD
Physician, Pulmonary Medicine
Gisela.Banauch@umassmemorial.org
David Grunwald, PhD
Associate Professor, RNA Therapeutics Institute
David.Grunwald@umassmed.edu
Lisa Hall, PhD
Associate Professor, Neurology
Lisa.Hall@umassmed.edu
Leah Honor
Research Data & Scholarly Communications Librarian
Leah.Honor@umassmed.edu
Adam Katz, MPAS, PA-C
Instructor, Graduate School of Nursing
Adam.Katz@umassmemorial.org
Rose Kronziah Seme, PhD, MSN, RN, CHSE
Assistant Professor, Graduate School of Nursing
Rose.KronziahSeme@umassmed.edu
Julie LeMoine, PhD
Assistant Professor, Shriver Center
Julie.LeMoine@umassmed.edu
Lucy Liu, MD
Obstetrician-Gynecologist
Lucy.Liu@umassmemorial.org
Cassandra Mackey, MD
Physician, Emergency Medicine
Cassandra.Mackey@umassmemorial.org
Ricardo Poza, MEd
Assistant Dean for Curriculum Innovation, Tan Chingfen Graduate School of Nursing
Ricardo.Poza@umassmed.edu
Melissa Puliafico, MBA
Director, Educational Affairs
Melissa.Puliafico@umassmed.edu
Jillian Richmond, PhD
Assistant Professor, Dermatology
Jillian.Richmond@umassmed.edu
Basanthi Satish
Senior Research Scientist, Pulmonary Medicine
Basanthi.Satish@umassmed.edu
Peter Sell
, D.O., FAAP
Associate Dean of Continuing Medical Education
Peter.Sell@umassmed.edu
Jill Terrien, PhD
Associate Professor
Jill.Terrien@umassmed.edu
Stacey Valentine, MD, MPH
Associate Professor
Stacey.Valentine@umassmemorial.org
Jacob Ward
Senior Project Manager
Jacob.Ward2@umassmed.edu
Jorge Yarzebski, BA, CHSE, NRP, FP-C
Simulation Educator, Certified Healthcare Simulation Educator
Jorge.YarzebskiJr@umassmed.edu
Kate Yarzebski, PA-C
Physicians Assistant
Kate.Yarzebski@umassmemorial.org
Maksim Zayaruzny, MD
Associate Professor, Anesthesiology and Perioperative Medicine
Maksim.Zayaruzny@umassmemorial.org
Jill Zitzewitz, PhD
Associate Professor, Radiology/Nuclear Medicine
Jill.Zitzewitz@umassmed.edu
---
Simulation Interest Group (SimIG)
Melissa Fischer, MD, MEd
SimIG Advisor
The Simulation Interest Group (SimIG) is a UMass Chan Medical School on-campus student organization that was formed to organize events to practice clinical skills in a low-risk simulation environment. SimIG's mission is to bolster medical education and create a generation of better-prepared future physicians that are competent in procedural skills. It aims to integrate more simulation into the medical school curriculum by promoting early exposure to hands-on experience in learning and refining procedural techniques. SimIG events are geared towards teaching pre-clinical students procedural skills that can then be utilized in real world clinical settings, with an emphasis on providing better healthcare to underserved populations.
https://umassmed.presence.io/organization/simulation-interest-group
---
Standardized Patient Trainers
Eileen Bouchard
Standardized Patient Trainer
eileen.bouchard@umassmed.edu
I have been a Standardized Patient Instructor /Trainer for 26 yrs. and a PE (physical exam) instructor for 20 yrs. I create cornerstones, train SPs for various events from OSCEs to special projects including practice sessions, assessment and even educational films. Part of my role includes assessing and evaluating SP performance. I assist in onboarding workshops as well as developmental workshops. I am the lead trainer on the premier OSTI ( Opioid Safe Training Immersion) program developed in 2016 to educate Medical and graduate nursing students about the risks and benefits of Opioid prescribing.
Sarah Davis
Standardized Patient Trainer Consultant
Randy Gates
Standardized Patient Trainer
randy.gates@umassmed.edu
Randy joined iCELS 8 years ago after a 30+ year career as a teacher and writer. The published author of 17 adult and young adult dark fantasy novels, he was a Professor of Creative Writing for 10 years at Franklin Pierce College in New Hampshire, and a middle school English teacher for 25 years before that. Randy's hobbies are playing guitar, painting and Tai Chi.
Jenny Ling Hui Loh
Standardized Patient Trainer
linghui.loh@umassmed.edu
Jenny joined UMass Chan as a Standardized Patient (SP) in Jan 2016, and was certified as an SP Trainer in June 2021 to facilitate onboarding and SP training of case scenarios as well as feedback to the learners so they align with faculty-defined educational goals. Prior to this, Jenny was a Medical Writer, publishing legally-compliant patient education and treatment adherence programs in print, on websites, and for in-person use; which won awards for medical societies and global biopharmaceuticals; while also managing and marketing Continuing Medical Education (CME) events in the Asia Pacific region. At one such event, a key opinion leader tasked Jenny to writing, producing and touring a patient counselling skit. This sparked her interest to become an SP in 2011 at Singapore General Hospital, and subsequently Duke-NUS Graduate School of Medicine and Imperial College London's local branches in Singapore, culmulating in her current appreciation for SPs' representation of diversity in medical education.
Jody Poland
Standardized Patient Trainer
jody.poland@umassmed.edu
Donna Richardson
Standardized Patient Trainer
donna.richardson2@umassmed.edu
Laurie LaBrecque
Standardized Patient Trainer Consultant
Crystaltina Montagna
Workshop Facilitator
crystaltina.montagna@umassmed.edu
Jim Porter
Quality Assurance Observer
james.porter@umassmed.edu
Jim is a per diem employee and performs many roles in iCELS; primarily he serve as a standardized patient (SP) as well as a part of the administrative support team. His schedule varies dependent on the specific needs of the academic and support schedule. Jim has a BA in Media (Theater Concentration). Outside of iCELS, Jim is an actor and director in local community theater; his leisure time is spent playing golf and touring the New England states with his wife Bunny.
Sarah Rothery
Standardized Patient Trainer Consultant
Pat Zinkus
Quality Assurance Observer
patricia.zinkus2@umassmed.edu
Pat joined iCELS in November, 2015 after retiring as Director of Case Management at a local healthcare organization. She has over 45 years' experience as a Registered Nurse with hands on experience in Pediatrics, Cardiology and Ambulatory Care. She also has extensive experience in the Managed Care arena as a case manager and has held multiple leadership roles. In her free time Pat enjoys traveling, her vacation home on Cape Cod and spending time with her family, grandchildren, two Westie pups and her friends.
---
Main Line & Administrative Support Team
Carmela Field
Administrative Support Team Member
Carmela joined iCELS in the Spring of 2015 after working for the City of Marlborough as a Program Coordinator for Section 8 as well as an Executive Recruiter for SearchNet. She has over 20 years' experience in Administration. She obtained her Bookkeeping Certification in Mexico from the Instituto Anglo Mexicano and Program Coordinator Certification for Section 8 thru HUD. In her free time, Carmela enjoys volunteering in the community, kayaking and traveling, but mainly loves spending time with her husband and her adogable Yorkie "Molly".
James Porter
Administrative Support Team Member
Jim is a per diem employee and performs many roles in iCELS; primarily he serve as a standardized patient (SP) as well as a part of the administrative support team. His schedule varies dependent on the specific needs of the academic and support schedule. Jim has a BA in Media (Theater Concentration). Outside of iCELS, Jim is an actor and director in local community theater; his leisure time is spent playing golf and touring the New England states with his wife Bunny.
Jomary Ramos
Event Coordinator

Janet Richardson
Administrative Support Team Member
Robert Vanasse
Administrative Support Team Member
Stephanie Carlson
Sim Lab Assistant
Stephanie joined iCELS in the spring of 2020. She is a Standardized Patient Instructor and a member of the Simulation Technician (Sim Tech) team. Stephanie is a graduate of Hampshire College and a professional actor and singer. She also has experience in marketing, social media and the health food industry. She loves the arts, gardening, travel, and any opportunity to be playful.
---
Join Us at UMass Chan iCELS
Humanizing Healthcare
In IMPACT 25, an institutional blueprint that will underpin UMass Chan Medical School's journey in the next five years, Chancellor Michael F. Collins envisions a leading-edge medical school that measures our institutional success through our social impact - as we exemplify the core values of collaboration, diversity, public service, innovation and community engagement.
UMass Memorial Standards of Respect
Explore job openings in a environment that is guided by the UMass Memorial Health Care Standards of Respect: acknowledge, listen, communicate, be responsive, be a team player, be kind.
Career Opportunities
Do you envision yourself as a part of the UMass Chan's iCELS's talent community? Find out if iCELS is hiring:
---
Frequently Asked Questions
Last Updated: Jul 28th, 2023
You might also be interested in: