Page Menu
Campuses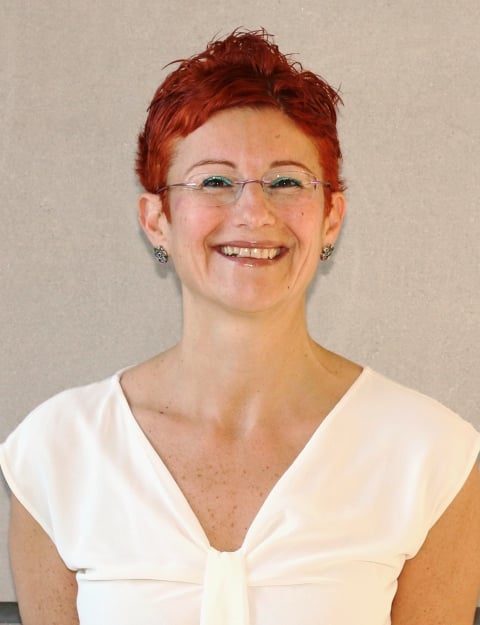 University Campus
The UMass Memorial Medical Center University Campus is also home to UMass Chan Medical School. The University Campus of the medical center has the region's only Level I trauma center, supported by LifeFlight, New England's first air ambulance service. The University Campus includes:
432 total beds
60 adult intensive care beds (24 surgical, 36 medical)
17 pediatric intensive care beds (9 ICU, 8 step-down)
15 operating rooms
11,800 surgical cases per year
-Elifçe Cosar, MD, University site director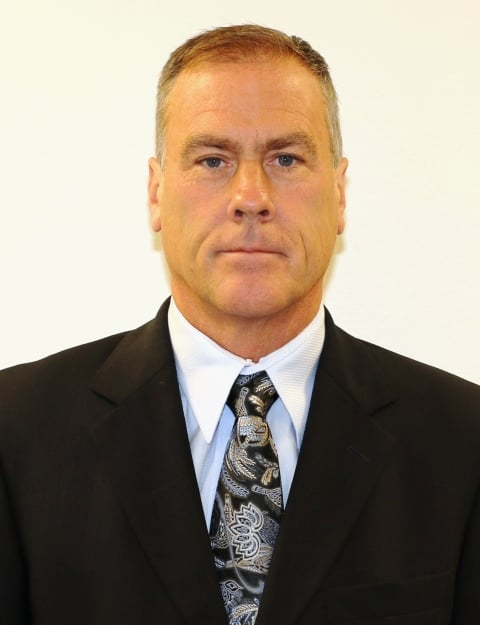 Memorial Campus
The UMass Memorial Medical Center Memorial Campus is a 319 licensed bed facility with 16 operating rooms and a dedicated obstetrical floor. We provide anesthesia services to a wide variety of surgical subspecialties including spine, thoracic, total joint replacement, urology, gynecological oncology, bariatric, obstetrics and the region's only Level III neonatal intensive care unit. Our acute pain service closely participates in the perioperative pain management of all our total joint patients, ensuring their satisfaction with their post-operative pain control. We are Central Massachusetts' only high-risk obstetrical center with the region's most highly trained and qualified anesthesia and obstetrical staff providing 24/7 anesthesia services for the last 30 years for both laboring patients and those requiring operative services.
-Thomas Levreault, MD, Memorial site director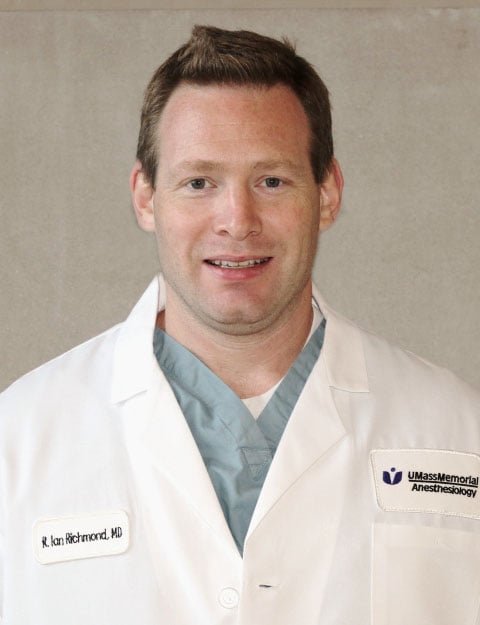 Hahnemann Ambulatory Surgery Center
UMass Memorial Medical Center Hahnemann Campus is located at 281 Lincoln Street in Worcester. It is a state-of-the-art ambulatory surgery center providing services in sports medicine (arthroscopic shoulder and knee surgeries), hand and upper extremity surgery, foot and ankle surgery, plastic surgery, podiatry, ENT, and dental and ophthalmologic surgery, and performs approximately 8,000 procedures per year. Special emphasis is placed on providing the highest quality care to patients in a convenient, comfortable and friendly environment. This facility also provides training and education to anesthesia residents and medical students in the art and science of ambulatory anesthesia, with special emphasis on ultrasound guided peripheral nerve blocks. This center is consistently rated highly by the surgeons for providing efficient and quality care.
-Ian Richmond, MD, Hahnemann site director




UMass Memorial Marlborough Hospital
UMass Memorial Marlborough Hospital is a 79-bed community hospital that is part of the UMass Memorial Health system. The operating suite comprises four operating rooms in which approximately 2,700 surgical cases are performed each year. The hospital provides care in a wide variety of surgical specialties including orthopedic surgery, general surgery, urology, ophthalmology and plastic surgery. In addition, the department provides coverage for virtually all endoscopy cases, both at the hospital's main campus as well as at the Marlborough Hospital Specialty Care Services campus in Southborough, Mass.
-Stephanie Cintora, MD, Marlborough site director






UMass Mass Memorial HealthAlliance-Clinton Hospital
UMass Mass Memorial HealthAlliance-Clinton Hospital is a full-service, 163 bed community hospital serving communities in north Central Massachusetts and southern New Hampshire. We provide a full complement of services on the three campuses located in Clinton, Fitchburg and Leominster. Anesthesia services 6,000 surgical cases and 800 labor-and-delivery cases yearly. The site provides broad general, regional and neuraxial anesthetic techniques and acute pain management services. Primary cases include orthopedics, general, vascular, OB/GYN, thoracic, urology, ENT, ophthalmology, plastics for adults, and pedi and infants.
-Steven Beckman, MD, Health Alliance site director