Page Menu
Research Initiatives
Innovative neurosurgical technique used in Tay-Sachs gene therapy clinical trial
By Susan E.W. Spencer
UMass Chan Medical School Communications
When the first patient in a new clinical trial was given a gene therapy targeting infantile Tay-Sachs and Sandhoff diseases in January, an innovative procedure that represents a "new frontier for neurosurgery" was used to deliver the therapeutic.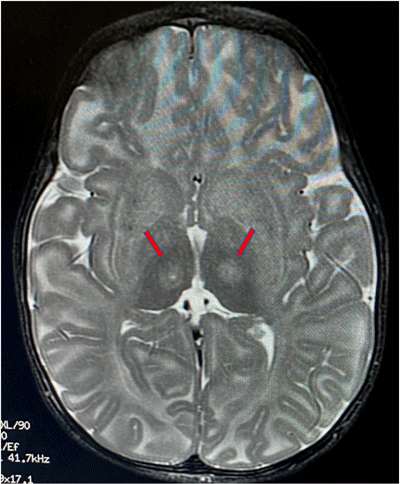 The trial, by Sio Gene Therapies (formerly known as Axovant), is an open-label, two-stage, clinical study designed to evaluate safety and dose-escalation and safety and efficacy of surgical delivery of AXO-AAV-GM2 to the brain and spinal cord of trial participants with infantile or juvenile GM2 gangliosidosis. Sio licensed exclusive worldwide rights from UMass Chan Medical School for the development and commercialization of gene therapy programs for GM1 gangliosidosis and GM2 gangliosidosis, including Tay-Sachs and Sandhoff diseases.
Oguz Cataltepe, MD, professor of neurological surgery, whose pediatric neurosurgery team delivered the therapy in this trial, said that typically, conventional drug delivery techniques have significant limitations in the distribution of therapeutic agents into the central nervous system. The biggest obstacle is what is known as the blood-brain barrier, which protects the brain by preventing a drug from fully reaching brain tissue. And a commonly chosen approach, delivering a drug into cerebral spinal fluid spaces using lumbar puncture or intraventricular delivery techniques, also has limited penetration and effects on the brain tissue itself.
A relatively new technique, convection-enhanced delivery, has been developed to overcome the blood-brain barrier obstacle and to provide optimal therapeutic delivery into a targeted area in the brain tissue in cases such as this new clinical trial.
"This clinical trial is a nice example of translational research. A very innovative gene therapy for the treatment of GM2 gangliosidosis has been developed by Miguel Sena-Esteves, PhD, associate professor of neurology, and his collaborators at UMass Chan Medical School, and the UMass Chan Medical School pediatric neurosurgery team is instrumental in the clinical application of this new treatment," said Dr. Cataltepe.
"Neurosurgery plays a critical role in this new drug delivery technique, by using a stereotactic technique to guide the infusion of the drug into the intended area safely. This is not a standard treatment technique, but an exciting new field in neurosurgical practice," Cataltepe said.
Convection-enhanced delivery such as this has only been used in a handful of clinical trials for other diseases, such as Parkinson's and some brain tumors such as diffuse pontine glioma.
Because patients in this trial are infants and very young children, Cataltepe's team had to overcome several challenges. Instead of using standard stereotactic frames to guide their instruments, surgeons used a new, modified head holder to avoid any injury to the skull and used a robotic surgical assistant to place the instruments precisely.
Cataltepe said he frequently uses stereotactic electrode placement procedures in the brain for patients with epilepsy. "But stereotactic placement in an infant and infusing a drug in the brain tissue of an infant is completely uncharted territory."
Terence R. Flotte, MD, the Celia and Isaac Haidak Professor, executive deputy chancellor, provost and dean of the School of Medicine, and principal investigator of the current Phase I/II trial, explained the importance of the technique.
"The AAV (drug) vector system is very effective at getting into individual neurons. The problem is that in going from a laboratory mouse to a human, the size of the brain increases by more than 3,000-fold," said Dr. Flotte. "There has simply been no way to physically deliver the therapeutic gene to the 100 billion neurons of a human brain. That is where the beauty of the new procedure comes in."
Dr. Sena-Esteves, Heather Gray-Edwards, PhD, DVM, assistant professor of radiology at UMass Medical School, and Douglas Martin, PhD, professor of anatomy, physiology and pharmacology at the Auburn University College of Veterinary Medicine, demonstrated that one shot into the thalamus would work for an entire hemisphere in animal models.
"But doing injections that deeply into the brain of a small infant is the enabling breakthrough that Dr. Cataltepe has contributed," said Flotte. "This project would be nowhere without that technique."
---
Research by Mark Johnson provides insights into origins of idiopathic normal pressure hydrocephalus
By Susan E.W. Spencer
UMass Medical School Communications
A UMass Medical School neurosurgery research team has unlocked a genetic component underlying a mysterious brain disorder known as idiopathic normal pressure hydrocephalus (iNPH), a condition whose symptoms are often mistakenly attributed to Parkinson's or Alzheimer's disease, or simply old age.
The research by Mark D. Johnson, MD, PhD, the Maroun Semaan Chair in Neurosurgery and chair and professor of neurological surgery, and colleagues, was published Jan. 18 online in the journal EMBO Molecular Medicine. An additional commentary regarding the article appeared in the journal's News and Views section.
INPH is a neurological disorder characterized by excessive accumulation of cerebrospinal fluid in the brain, with symptoms that include walking and balance difficulty, incontinence and cognitive impairment. According to the Hydrocephalus Association, about 750,000 Americans suffer from iNPH. It has been estimated that one in seven people living in nursing homes has iNPH, but most are undiagnosed or misdiagnosed because symptoms can resemble other disorders.
"For a long time, there was a debate about whether it was even a real disease or was it something else—an already known disease. So that is a debate that we were trying to solve," said Dr. Johnson. "This publication and additional yet-to-be published data demonstrate that this is a distinct disease. And it points us in the direction of what's wrong and may help us understand why the patients develop these symptoms."
Using sophisticated techniques to sequence the DNA of patients with iNPH, Johnson and his team identified damaging mutations in a gene called CWH43 in 15 percent of iNPH patients. These mutations were found statistically more often among iNPH patients than in the general population.
The researchers then used genetically engineered mice to explore the mechanism by which mutant CWH43 proteins lead to symptoms of iNPH. Mice with the mutations displayed hydrocephalus, gait and balance abnormalities, and other functional and cellular changes leading to excess cerebrospinal fluid in the brain.
The findings provide new mechanistic insights into the origins of iNPH and may provide a blueprint for new treatments for this disorder, the researchers say.
Johnson's hunt for the cause of iNPH goes back more than a decade, as he was studying brain cancer. It was at that time he met businessman and philanthropist Frederick B. "Rick" Sontag, whose wife, Susan Sontag, developed iNPH symptoms after surviving a brain tumor years earlier. Many people assumed her symptoms were related to the brain tumor, Johnson said. But having successfully treated people with normal pressure hydrocephalus, he placed a shunt to drain spinal fluid from Mrs. Sontag and her symptoms improved, at least for some time.
Sontag's foundation had given Johnson a Distinguished Scientist Award grant in 2004 to pursue brain cancer research. Seeing potential in focusing research on the lesser-known iNPH, the foundation made a subsequent donation in 2013 to Brigham & Women's Hospital, where Johnson was on staff as a neurosurgeon, to develop an adult hydrocephalus program.
"I wanted to investigate what causes iNPH, but I had no preliminary data," Johnson said. "Rick just did that on faith that we would be able to make progress. And it has taken many years for us to get to this point."
Johnson further developed his research since coming to UMass Medical School and UMass Memorial Medical Center as chair of the Department of Neurological Surgery in 2016.
"I think the most significant part of this research is that Mark has gotten down to the root cause of what's happening [in iNPH]," Sontag said. "He is on the path of finding something deeper as a cause and maybe something that will treat it."
Sontag believes there is a good chance that Johnson's team's findings will spark additional interest in understanding iNPH among other scientists.
Johnson was recently appointed to serve as a scientific advisor to the Sontag Foundation, which has invested $38 million in support of brain cancer research.
---
Intrathalamic and Intrathecal Infusion of rAAVrh8-HEXA/HEXB Gene Therapy in Children with Tay-Sachs and Sandhoff Disease
Tay-Sachs disease (TSD) is a rare neurodegenerative disorder due to deficiency of Hexosaminidase A (HexA) enzyme. Preclinical studies done in Miguel Esteves Lab at UMass demonstrated the safety and efficacy of CNS gene therapy using Intrathalamic infusion of AAVrh8-HEXA/HEXB by way of convection enhanced delivery technique. An expanded access clinical trial (PI: Terence Flotte, MD) at UMass for this gene therapy was performed safely in two patients with infantile TSD and Oguz Cataltepe, MD,FACS, performed the first human bilateral Intrathalamic infusion of this gene therapy in a 6-month old patient with infantile-onset TSD. Now a new clinical trial (PI: Terence Flotte) for two-stage dose escalation and safety & efficacy study of bilateral Intrathalamic and intrathecal administration of AXO-AAV-GM2 in Tay-Sachs and Sandhoff Disease was designed and this clinical trial will start at UMass in coming months. Dr. Oguz Cataltepe will be performing Intrathalamic gene therapy infusion for the patients in this clinical trial using stereotactic technique in ROSA robotic platform.
---
New Research Grant to Study Normal Pressure Hydrocephalus
The Department of Neurological Surgery at the University of Massachusetts Medical School and UMass Memorial Healthcare congratulate Drs. Mark Johnson, Hongwei Yang and Rona Carroll for receiving a five year, 2.6 million dollar research grant from the National Institutes of Health to study the genetics of Idiopathic Normal Pressure Hydrocephalus (iNPH). iNPH is a mysterious neurological disorder that afflicts patients over the age of sixty and is characterized by gait difficulty, incontinence and cognitive impairment. Brain imaging shows an excess accumulation of cerebrospinal fluid in the brain. The symptoms of iNPH can be improved by draining the cerebrospinal fluid. It has been estimated that nearly 1 in 6 nursing home residents has iNPH, but the vast majority of these patients remain undiagnosed. In fact, iNPH is often misdiagnosed as Alzheimer's Disease, Parkinson's Disease, or just "old age". The cause of iNPH is unknown. According to Dr. Johnson, who is the Principal Investigator of the study, "this grant will allow us to apply cutting edge scientific techniques to examine whether there is a genetic contribution to this disorder. If successful, we will gain a better understanding of what causes this disease, and we hope to develop strategies to treat it more effectively or to prevent it altogether. "