Page Menu
Minimally Invasive and Open Skull Base Program: Bringing Deep Tumors to the Surface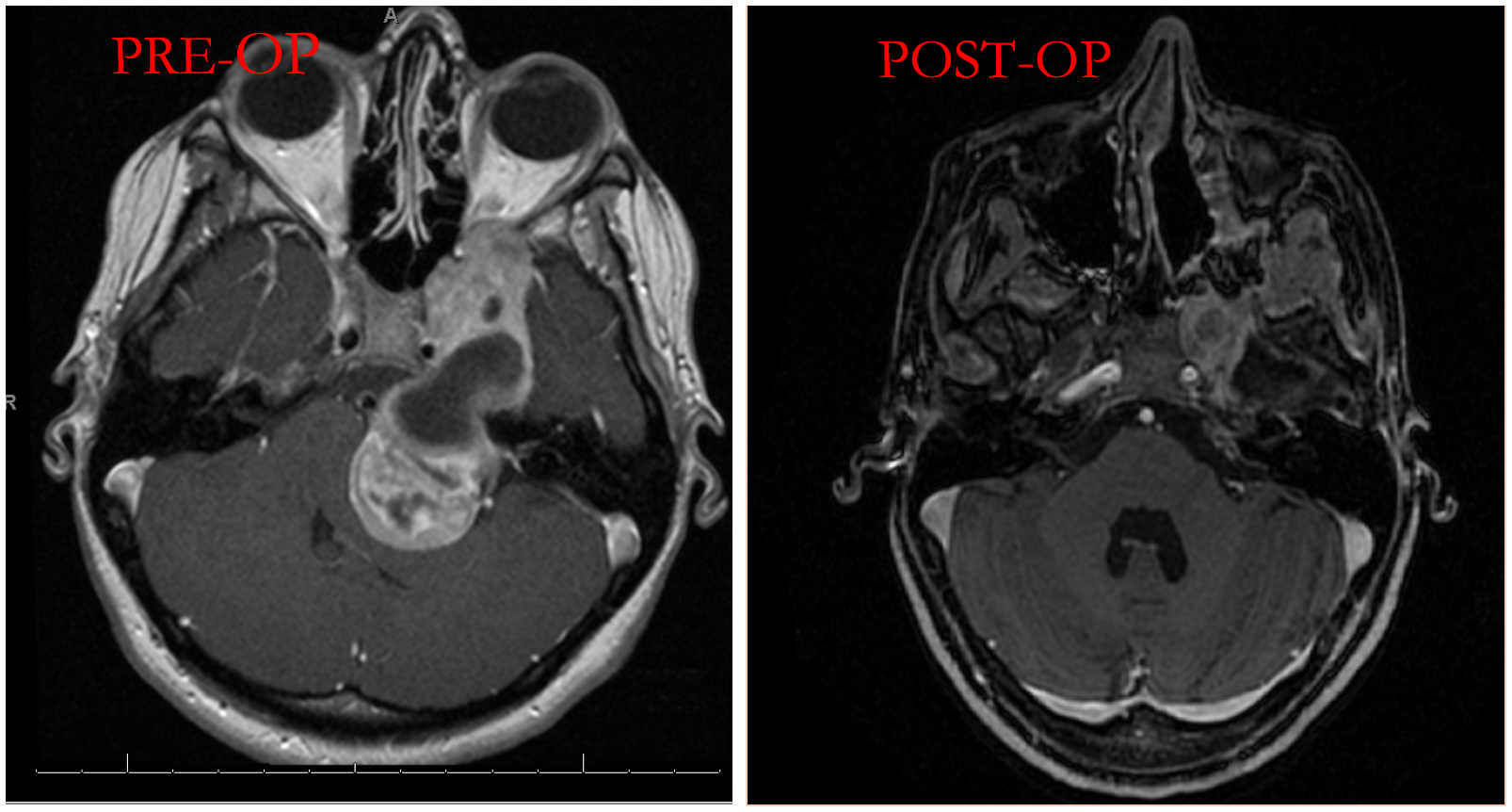 Our UMass Memorial Medical Center offers world-class care for skull base lesions. Neurosurgeons collaborating with otolaryngologists have developed a comprehensive open and endoscopic skull base surgery program where tumors located in challenging areas of the brain can be safely resected using minimally invasive techniques. In addition to minimally invasive techniques, our team is well-versed in all traditional approaches to the cranial base.
This vast expertise means our team can design the best treatment plan for any patient. The care of patients with skull base lesions requires a multidisciplinary approach to their care. UMass has developed a world-class team of surgeons, radiation oncologists, neuroradiologists and neuro-intensivists who provide excellent care to patients.
Together, they are pushing the envelope of where we can reach surgically.
Conditions we treat include:
Meningioma
Acoustic Neuromas
Microvascular Decompression for Neuralgia
Craniopharyngioma
Pituitary Adenoma
Basilar Invagination
Chordoma