Page Menu
Welcome to the Neurology Residency Program
The Department of Neurology was established by David Drachman, MD, in 1977. The residency program from day one has been committed to the development of the next generation of academic neurologists, who are expert clinicians, inquisitive neuroscientists and dedicated educators.
Here are just a few unique aspects and strengths of our program:
Optimal clinical exposure
Comprehensive educational experience
Approachable accomplished faculty
World-class research opportunities
Collegial and friendly environment
We take great pride in our longstanding open-door policy and encourage active involvement of our residents not only in their individualized training programs, but also in initiatives for the further improvement of the residency program itself.
We are constantly looking for ways to make our program better and believe in innovation and instituting dynamic changes to further enhance the learning environment for our residents.
The Neurology Residency Program offers eight neurology positions each year. Preliminary PGY-1 internal medicine positions are offered to those who match in neurology if they so choose. We also offer one combined neurology and psychiatry residency position each year (application is separate from neurology application).
Any further questions about our residency, please email our program coordinator, David Demarzio.
Message from the Program Director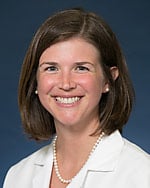 Thank you for your interest in the Neurology Residency Program. One may say I am biased, but I certainly think that we easily have one of the top programs in the country. Our residents are trained to deliver exceptional inpatient and outpatient neurologic care, encouraged to do both clinic and basic science research, have flexibility to explore a variety of neurologic subspecialties through elective time, and are truly inspiring people with diverse backgrounds and interests outside of work. I hope as you look through our website and social media pages you will get a sense of the quality of education, diverse patient population serviced, our hospital mission for excellence, and mostly what a welcoming and kind group of people comprise the Department of Neurology.

When I think about our residency program, I would like to take a moment to highlight things that make us truly unique. We are inclusive of all people both within our neurology community as well as with the patients we serve whether it be racial, cultural, gender, or simply clinical and research diversity. The program itself is a resident-driven program where each resident's needs are met during their training. To this end, we have significant elective time throughout the three years (including PGY-2) where residents are encouraged to learn more about topics they are curious about, travel to do global neurology or have time to pursue research endeavors. Our QI projects are also resident driven utilizing a learner-centered curriculum model. We are modeled on an X+Y schedule so residents are able to understand how outpatient neurology is practiced while not feeling pulled in many directions. The subspecialty exposures are extensive and most residents chose to pursue fellowship training after their time at UMass Chan Medical School. Wellness is a priority and there is resident-run care team to ensure this remains a priority. Furthermore, we have a curriculum designed around the neurohumanities to continue to remind us why we entered the field of medicine. All these aspects are just some of the many parts of what makes UMass Chan a superb, well-rounded clinical training program.

I can speak from personal experience when I say that from my first day joining the UMass Chan Neurology family, I have felt at home. It is a special place with collegiality at its heart. Please reach out to us if you have any questions.
Sincerely,
Kate Daniello, MD
Director, Neurology Residency Program
Sarah-Pearl Siganporia, MD

Neurology Resident

"I chose UMass Chan because I loved the vibe of the people that I interviewed with, and I could see myself getting along with them when I met them. And they had all that I was looking for when it came to patient population and type of care and also, I liked the philosophy of care."

Alexander Lichtenberg, MD

Neurology & Psychiatry Resident

"I came to UMass because it is one of the few places that offers a very special combined program in Neurology and Psychiatry. It is a special place where these two fields can be integrated, and you can learn side-by-side and I'm excited about the kind of doctor I'll be come."

Kendall Presti, MD

Neurology Resident

"I grew up in the area and for me it was like a big homecoming. I was glad I could be near my family and have support during my residency. I was also really impressed with the community that was set up here amongst the residents themselves, not only within the department but with other departments as well. There are so many opportunities for fellowships, and it was really impressive seeing where people had gone previously and what they wanted to go into and the diverse reasons and opportunities available."

Bahadar Srichawla, DO

Neurology Resident

"When I interviewed with UMass, I really enjoyed speaking with different members of the department like Dr. Daniello. I felt it was a really genuine department, and I liked how the residents got along."

Abigail Bose, MD

Neurology Resident

"I went to school at UMass Chan for medical school. I loved the school and I got to know a lot of the residents when I was rotating through here and I really liked them. Everyone was really nice. You get a good spread of a bunch of different aspects in Neurology, so it is very good training across every area. My partner and I actually couples matched here so we had to find a place that we both liked, which is very hard. And I just like the people and all the departments here."