Page Menu
New Measure to Screen Deaf Women for Perinatal Depression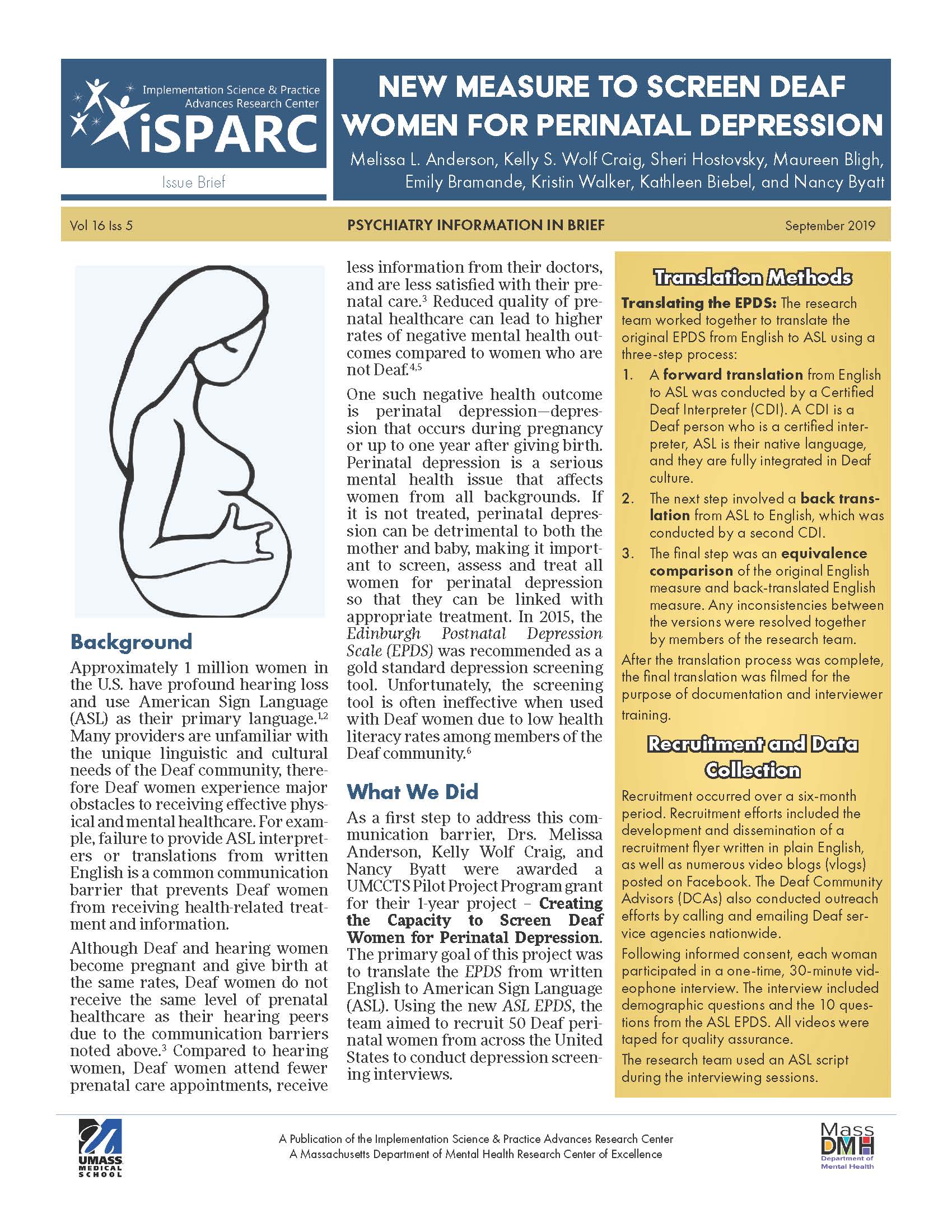 Anderson, Wolf Craig, Hostovsky, Bligh, Bramande, Walker, Biebel, & Byatt – 2019
Approximately 1 million women in the U.S. have profound hearing loss and use American Sign Language (ASL) as their primary language. Many providers are unfamiliar with the unique linguistic and cultural needs of the Deaf community, therefore Deaf women experience major obstacles to receiving effective physical and mental healthcare. For example, failure to provide ASL interpreters or translations from written English is a common communication barrier that prevents Deaf women from receiving health-related treatment and information. In 2017, Drs. Melissa Anderson, Kelly Wolf Craig, and Nancy Byatt were awarded a 1-year pilot project grant for their Creating the Capacity to Screen Deaf Women for Perinatal Depression project.
The primary goal of this project was to translate the Edinburgh Postnatal Depression Scale (EPDS) from written English to American Sign Language (ASL). Using the new ASL EPDS, the team aimed to recruit 50 Deaf perinatal women from across the United States to conduct depression screening interviews. This brief describes the study, its results and future plans.
Click here to read the brief.