Page Menu
For Policymakers and Advocates: Perinatal Mental Health Resources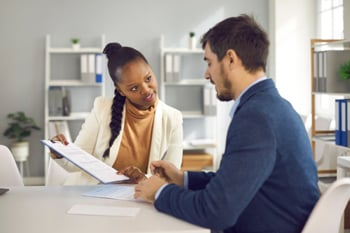 Perinatal mental health (the mental health of an individual during pregnancy and in the first postpartum year) challenges are a public health crisis with long-term implications for perinatal individuals and their offspring and families.
Healthy families lay the foundation for a productive society. But despite the prevalence of perinatal mental health and substance use disorders, 75 percent of individuals who screen positive for depression do not receive treatment. This can lead to devastating effects on children, families, and communities over generations.
Our perinatal and maternal mental health resources help policymakers, advocates, Perinatal Psychiatry Access Programs, professional societies, and health care innovators address and reduce the multi-level barriers to adequate, equitable perinatal mental health care. The materials on our website are free and can be disseminated and/or adapted with permission. Please contact us if you'd like to adapt our materials.
We also provide additional tailored resources to Access Programs and health care systems who utilize our individualized integrated perinatal mental health care consulting services.