Page Menu
Programs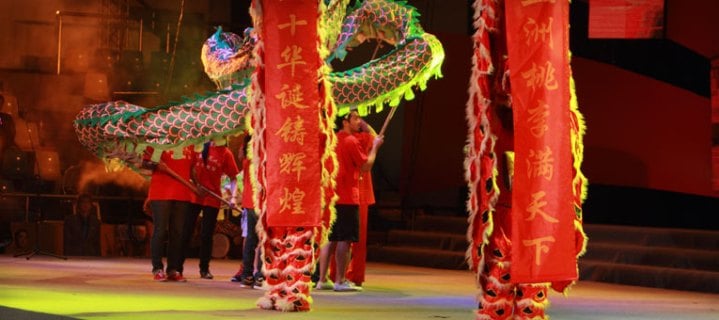 Bilateral exchange training program
The UMass/China bilateral exchange training program is a model global mental health initiative connecting UMass and China. The program targets trainees including medical students, graduate students, psychiatry residents, and junior faculty members from UMass and China. Targeted training areas include:
Clinical diagnostics and therapeutics

Biological and psychosocial research
Public health prevention, intervention, and research
Cultural competency
Complementary and alternative medicine
Integration between Western medicine and Chinese medicine
China mental health leadership training program
The program provides senior psychiatrist-researchers from select institutions in China a wide range of clinical and research exposure at UMass Chan Medical School and UMass Memorial Health Care System. This is one of the few clinically oriented programs in the United States designed to accommodate the enormous needs and interests of clinical and academic leaders from China. During their stay with us, Chinese psychiatrists have the opportunity to observe how mental health care is delivered in the United States at the clinical, organizational, community, and national levels; they also have the opportunity to be directly involved in cutting edge clinical and basic science research at UMass. The high level, in-depth interaction between Chinese psychiatry leaders and UMass faculty through the faculty observership has proven to be a great success, and has led to sustainable collaborative initiatives over the years.
Collaborative research program
Mental health researchers from both UMass and China have expressed a strong desire for collaboration given the unique research advantages and academic and cultural benefits on each side. The bilateral exchange training program and the faculty observership program described above provide a platform for mental health professionals from both sides to interact and understand each other. Those two programs serve as the catalyst for the development of collaborative research between UMass and China.
The Global Mental Health Case Conference Series
The Global Mental Health Case Conference Series includes live video conferences between UMass Memorial Medical Center (UMMC) and Shanghai Mental Health Center (SMHC) started in 2014. The goal is to provide a platform for real-time, interactive, and critical discussion surrounding a psychiatric case presentation. Examples of previous and upcoming cases discussion topics include the interplay of Chinese and American culture, stigma, religion, child development, biopsychosocial case formulation, and integrative treatment approaches. All interested mental health/medical providers and students are invited. Please contact us at MIND@umassmed.edu if you would like to participate as an audience member, contribute a case, or become involved in other ways. Potential publishing opportunities are also available.