Page Menu
Intranet Analytics | Piwik


Web Analytics for Intranet Portals
Intranet websites hosted on the UMass Chan internal network have stronger requirements for security and privacy compared to publicly-facing websites on the Internet. Due to these security and privacy concerns we are able to offer analytical tools that are hosted within the UMass Chan infrastructure.
What is Piwik?
Piwik lets you access reports showing how your Intranet content is accessed, so you can learn to improve the content and experience for your users and colleagues using the websites. It provides overview of traffic and general patterns and insights, as well as allowing to drill down to visitor paths.
Our Services
We will start by creating an Piwik account for Intranet website. We will then work with you to define your website goals, establish Key Performance Indicators (KPIs), micro and macro-conversions, improve tracking and establish a robust reporting system in place (i.e. custom-built reports and management dashboards).
Finally, will help you analyze the data and identify areas for improvement such as website structure, user experience and conversion points optimization.
Sample Piwik Reports & Dashboards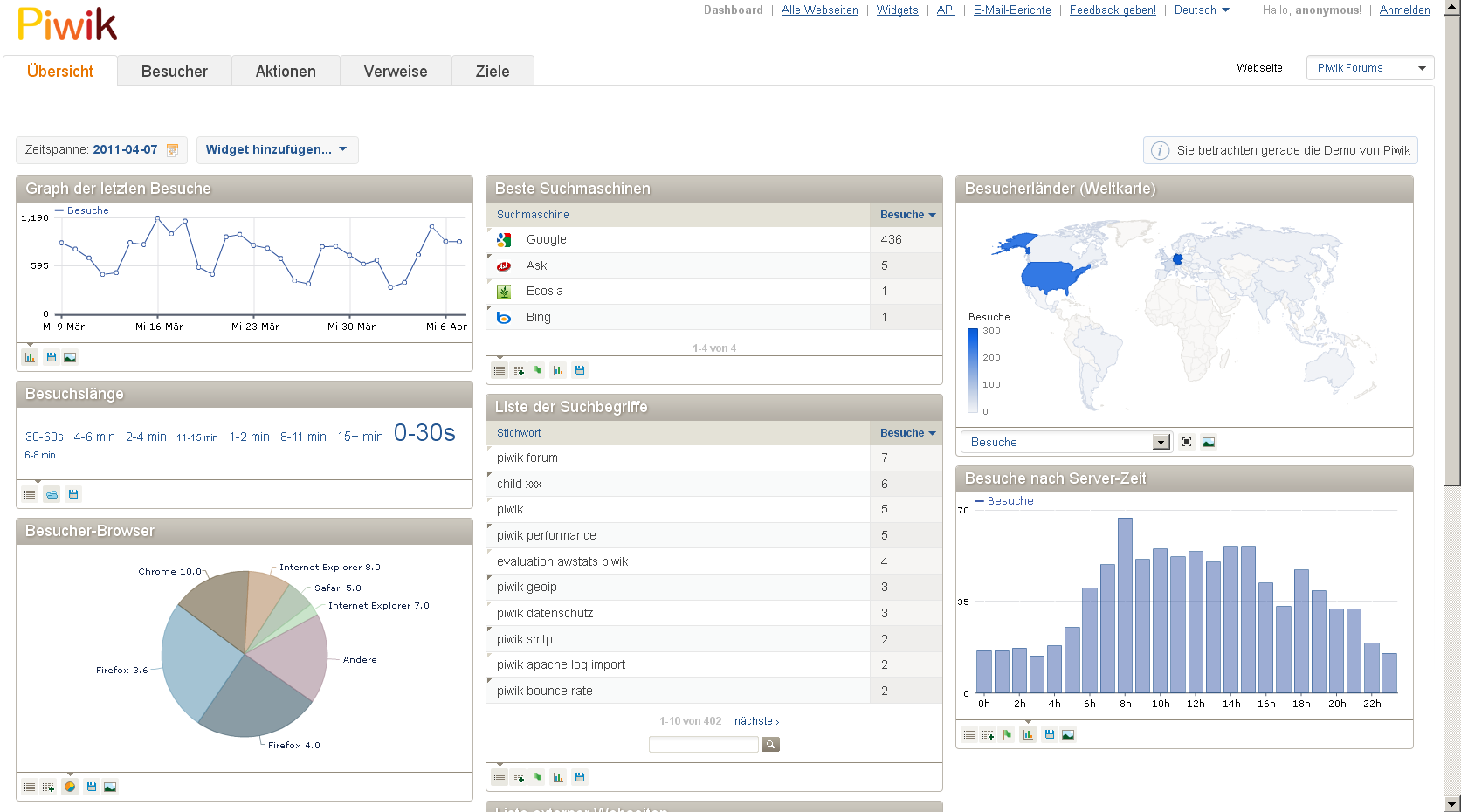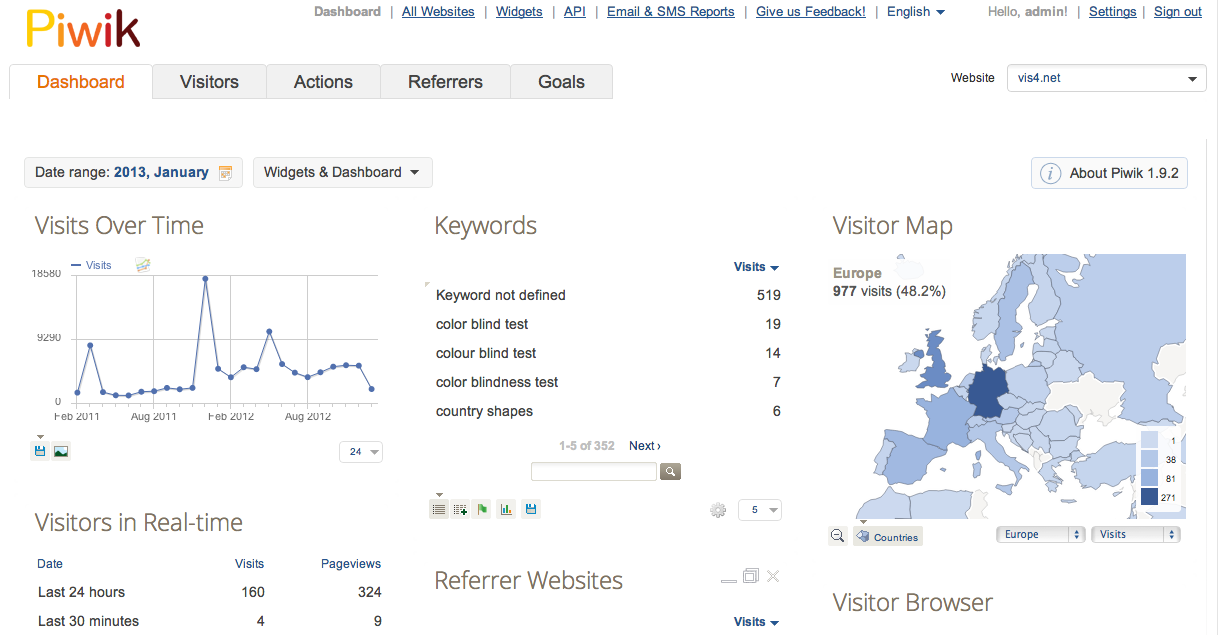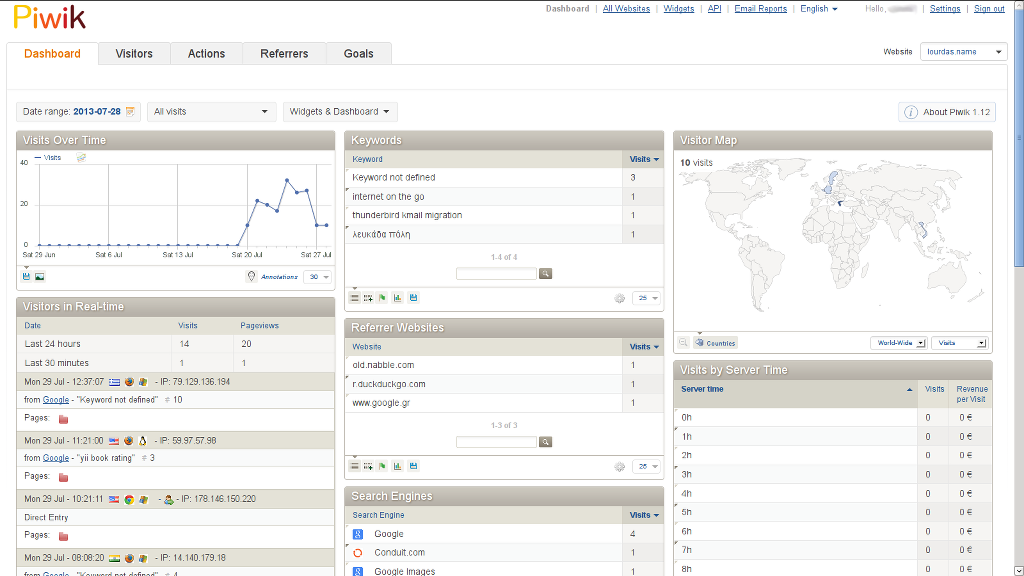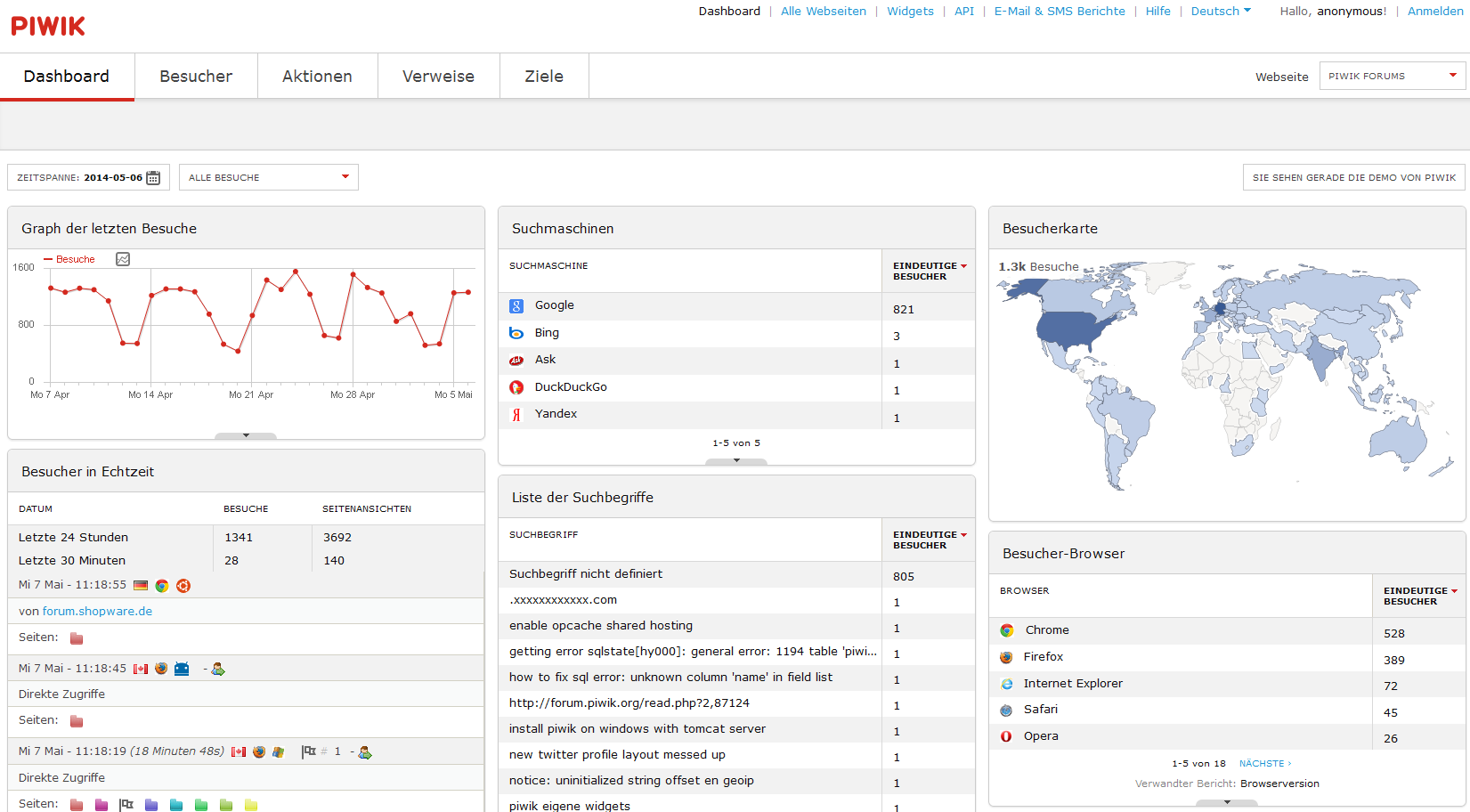 Piwik Resources
Below you can find some useful resources to get you familiarized with the Piwik Analytics software:
Product demo - Piwik for Intranet websites
Product Userguides - Piwik Info
Piwik Community Network - Forum
Product FAQ - Piwik Info