Page Menu
Highlights of 2016 - 2017

Lieutenant Governor Karyn Polito Women's History Month Keynote Speaker
"Working to Form a More Perfect Union: Honoring Women in Public Service."

Massachusetts Lieutenant Governor Karyn Polito was the keynote speaker at the 8th annual Women's History Month Celebration on Tuesday, March 29. All members of the UMass Medical School and UMass Memorial Health Care community were invited to attend the event, which shares the national theme "Working to Form a More Perfect Union: Honoring Women in Public Service."
UMass Worcester Annual Dress for Success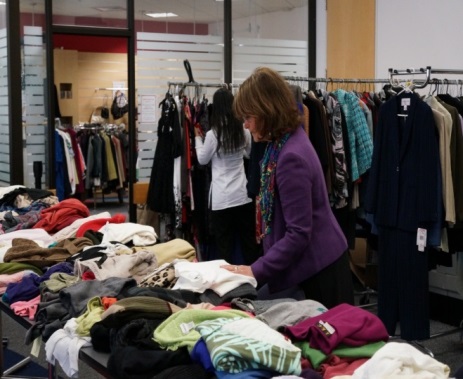 Across our campuses, people donated suits, dresses, skirts, blouses, handbags jewelry, shoes and boots.
At $5.00 per item, sales for the event totaled $1,620. Add on to that a generous donation of $180 - we raised $1,800 for Dress for Success (DFS) of Worcester.
The PWC would like to thank all who contributed, especially Francesca D'Angelo and the many volunteers who made this a successful event.
We look forward to our next DFS event in the spring of 2018.


Evening of Zentangle™
An Evening of Zentangle™ was held on March 30th. All that attended let their inner talents come out and let their mind unwind.