Page Menu
Resident Teaching Opportunities
In keeping with the tradition of physician as teacher, residents have many opportunities to teach their colleagues, medical students and patients. Residents attend a lecture series called "the resident as teacher" which instructs residents on how to effectively teach medical students. The Radiology Department in conjunction with UMass Chan Medical School perform a whole-body CT on the cadavers for the first-year medical students' anatomy lab. The radiology residents attend the anatomy lab and teach the medical students the pertinent CT findings (normal and abnormal) for each cadaver. The residents also teach each other through weekly conferences such as the brant and helms rounds and coffee rounds.
Opportunities within the radiology community
Our residents are active in the politics of the greater radiology community, both locally as part of the Massachusetts Radiological Society and nationally through the ACR. Two to three residents per year attend ACR meetings, sponsored in part by the Massachusetts Radiological Society. Residents participate in a resident directed program that introduces them to topics such as radiology leadership, policy, economics, etc., and then they attend the ACR business meeting. UMMS residents also participate in Capitol Hill Day, where they visit with Massachusetts law makers directly to talk about ACR sponsored initiatives.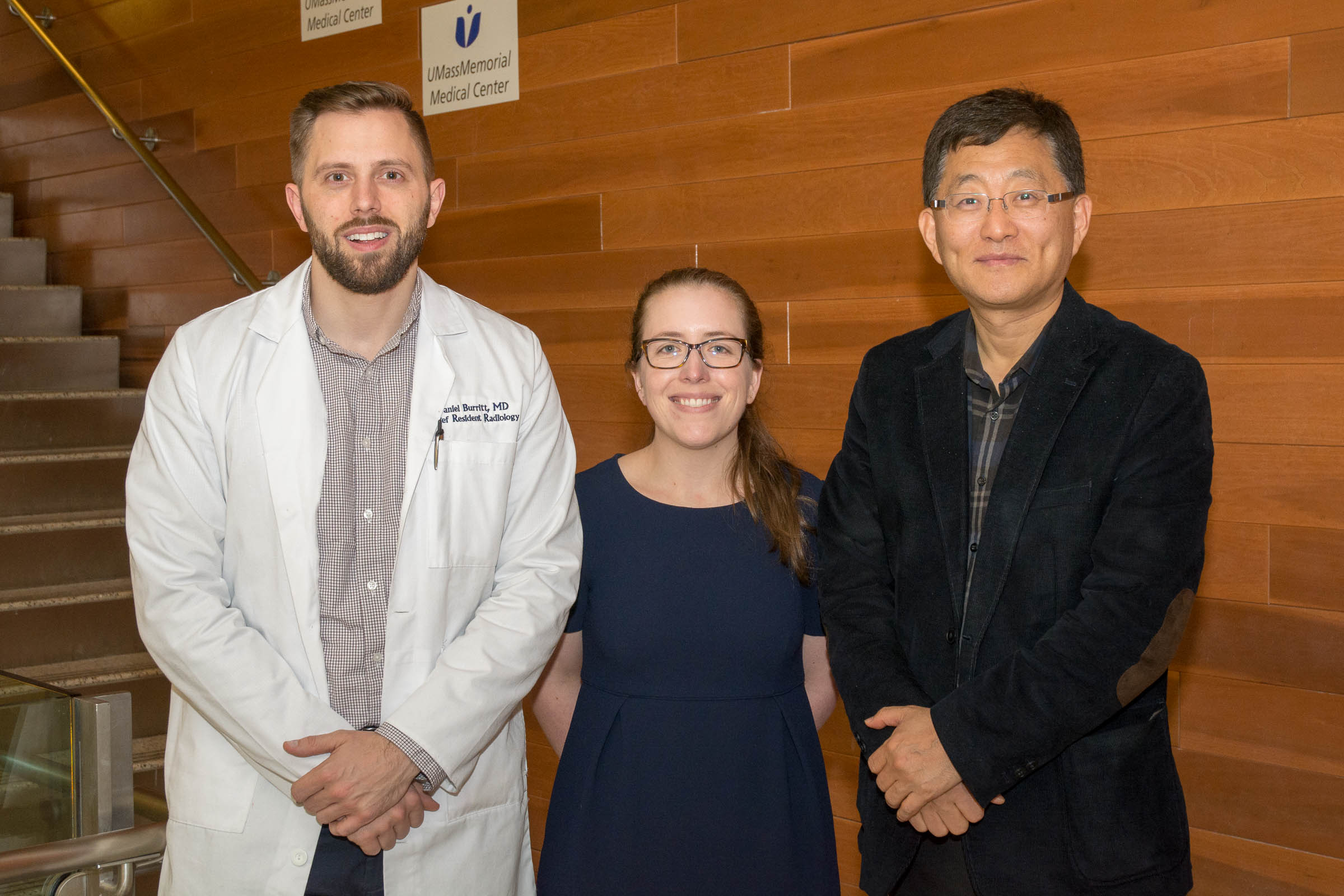 RSNA 2017 Cum Laude Award Recipients

(left to right) Daniel Burritt, MD; Madison Ballard, MD; Young Kim, MD
Eileen Delaney, MD and Kristina Nowitzki, MD, PhD with the Mass Radiological Society delegation as part of the ACR's "Capitol Hill Day"