Page Menu
Facilities & Equipment
The clinical partner of UMass Chan Medical School is UMass Memorial Medical Center a 781-licensed bed facility across three campuses: Hahnemann Campus, Memorial Campus and University Campus. UMass Memorial Medical Center has Worcester county's only Level I Trauma Center and the referral center for central New England. UMass Memorial has the region's largest transplantation center and provides liver, kidney, pancreas and bone marrow transplantation. Radiology residents' core clinical rotations are provided at the UMass Memorial Memorial and University Campuses as well as at the UMass Memorial Medical Imaging Center, our outpatient MRI center.
UMass Memorial Medical Center's University Campus is also home to UMass Medical School. The UMass Chan Albert Sherman Center is home to the interprofessional Center for Experiential Learning and Simulation (iCELS), a 24,000 square foot comprehensive simulation center that is utilized by residents for communications and skills evaluations.
The UMass Memorial Duddie Massad Emergency and Trauma Center is staffed 24/7 by attending radiologists who interpret diagnostic imaging studies for this and other emergency rooms in the region. The Ambulatory Care Center is a 250,000 square foot facility that houses many ambulatory services of UMass Memorial Health Care.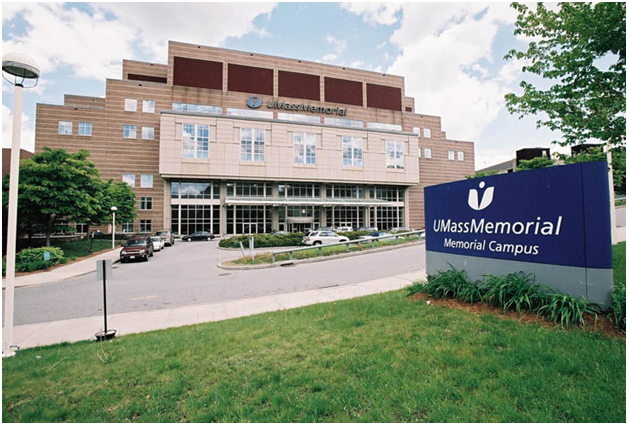 The UMass Memorial Imaging Center is located just minutes from the University and Memorial Campuses. UMMIC is the outpatient MRI imaging center for UMMMC housing three 1.5T MR systems. PET-CT is also performed at this site and interpreted by the Nuclear Medicine Division.
UMass Memorial Marlborough Hospital, UMass Memorial Health Alliance-Clinton Hospital and UMass Memorial Health Alliance-Leominster Hospital and Clinton Hospitals are community hospitals served by the Department of Radiology.
Additional diagnostic imaging studies are performed at a number of outpatient centers in local communities and interpreted via PACs including subspecialists' cases performed at Hahnemann Campus as well as community sites in Westborough, Milford, Southborough, Uxbridge and Barre.