Page Menu
Message from the Program Director
Thank you for your interest in our Obstetrics and Gynecology Residency Program in Worcester, Massachusetts. We recognize that this year is unlike any that we have experienced before. Nonetheless, we remain excited about getting to know you and finding applicants to further enhance our residency program and department. I want to share some of what makes us unique and an excellent training program.
First is our dedicated and dynamic group of residents – they are the foundation of our program. Our residents take ownership of their patients from day one with the guidance of their attendings. By their second year our residents have exposure to Obstetrics, Gynecology, Reproductive Endocrinology and Infertility, Gynecologic Oncology, Urogynecology/FPMRS, Family Planning, Pediatrics, and Adolescent Gynecology and Minimally Invasive surgery, all with excellent Generalist and Subspecialty trained faculty.
Next is our attendings who are Academic, Private, and Community OB/GYNs, including specialty and sub-specialty trained and certified, who are committed and invested in the teaching of our residents. The faculty truly care about our residents learning and growing in a positive work environment.
Finally, we cannot forget our amazing patients. They are the reason why we all went into medicine after all. They come from all over the world and make this city great. Worcester is an immigrant city - the diversity of languages that we hear spoken by our patients attests to the diversity of patients for whom we care. Our primary catchment area includes Central Massachusetts with referrals from all of New England. Our patients come to us with a wide range of medical issues and pathology thus providing the needed exposure that facilitates an excellent training environment that results in our ability to competently provide excellent and compassionate care.
We have the best residents, faculty, and patients you could hope for and this ensures that we all grow and thrive in a collegial and supportive environment. We provide the opportunity to train amidst the comfort and support of a family-like atmosphere with robust exposure to the full breadth of our specialty. We encourage our residents in whatever direction their career aspirations take them. Residents completing our program go on to successful careers in Academics and Private Practice, and embark on the full breadth of Fellowship journeys.
We look forward to hearing from you.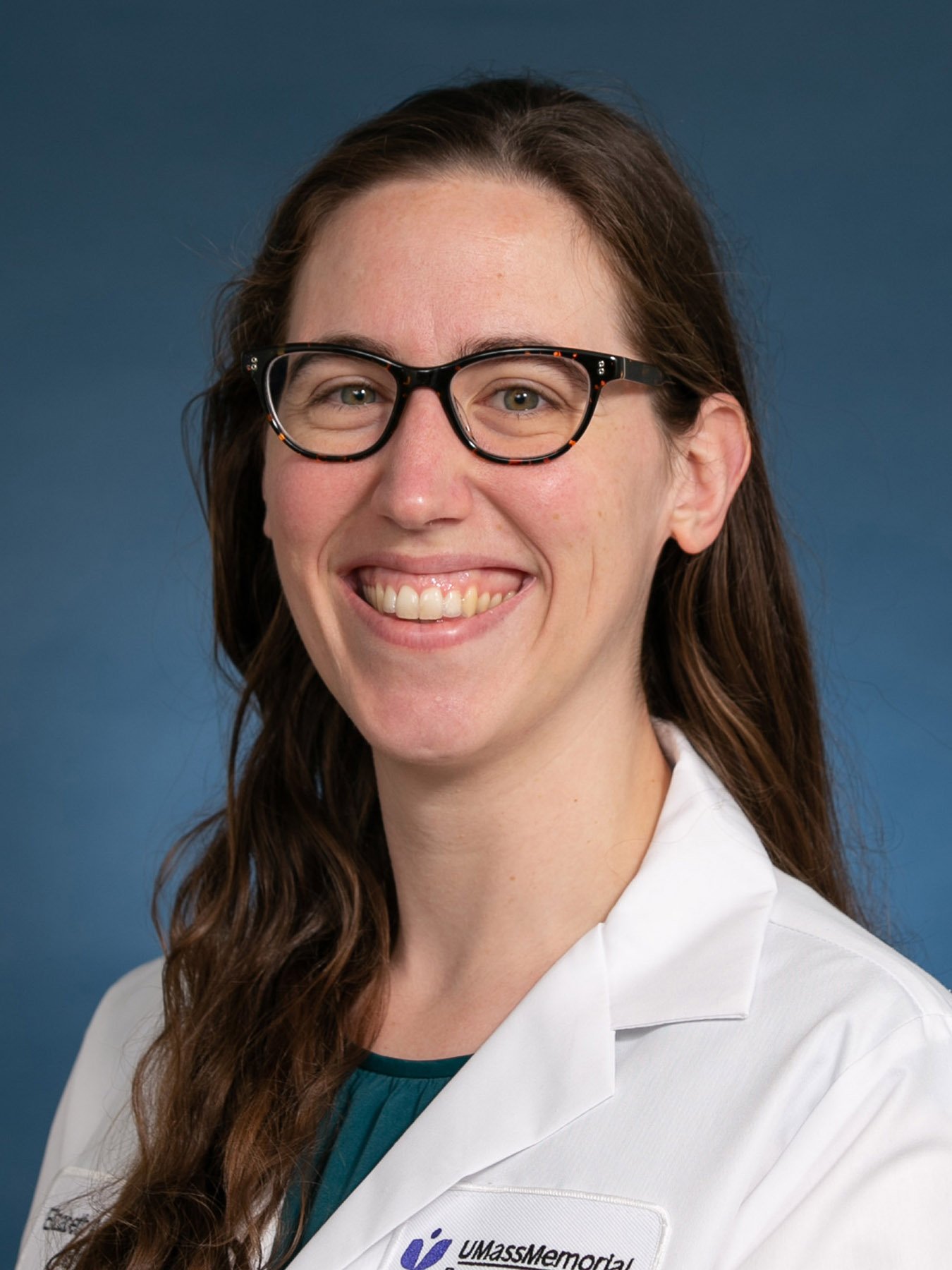 Elizabeth Allocco, MD FACOG (she, her, hers)
Obstetrics & Gynecology Residency Program Director
Assistant Professor of Obstetrics and Gynecology