When the first patient in a new clinical trial was given a gene therapy targeting infantile Tay-Sachs and Sandhoff diseases in January, an innovative procedure that represents a "new frontier for neurosurgery" was used to deliver the therapeutic.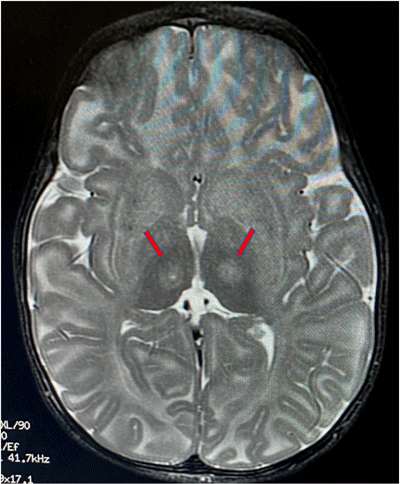 The trial, by Sio Gene Therapies (formerly known as Axovant), is an open-label, two-stage, clinical study designed to evaluate safety and dose-escalation and safety and efficacy of surgical delivery of AXO-AAV-GM2 to the brain and spinal cord of trial participants with infantile or juvenile GM2 gangliosidosis. Sio licensed exclusive worldwide rights from UMass Medical School for the development and commercialization of gene therapy programs for GM1 gangliosidosis and GM2 gangliosidosis, including Tay-Sachs and Sandhoff diseases.
Oguz Cataltepe, MD, professor of neurological surgery, whose pediatric neurosurgery team delivered the therapy in this trial, said that typically, conventional drug delivery techniques have significant limitations in the distribution of therapeutic agents into the central nervous system. The biggest obstacle is what is known as the blood-brain barrier, which protects the brain by preventing a drug from fully reaching brain tissue. And a commonly chosen approach, delivering a drug into cerebral spinal fluid spaces using lumbar puncture or intraventricular delivery techniques, also has limited penetration and effects on the brain tissue itself.
A relatively new technique, convection-enhanced delivery, has been developed to overcome the blood-brain barrier obstacle and to provide optimal therapeutic delivery into a targeted area in the brain tissue in cases such as this new clinical trial.
"This clinical trial is a nice example of translational research. A very innovative gene therapy for the treatment of GM2 gangliosidosis has been developed by Miguel Sena-Esteves, PhD, associate professor of neurology, and his collaborators at UMass Medical School, and the UMass Medical School pediatric neurosurgery team is instrumental in the clinical application of this new treatment," said Dr. Cataltepe.
"Neurosurgery plays a critical role in this new drug delivery technique, by using a stereotactic technique to guide the infusion of the drug into the intended area safely. This is not a standard treatment technique, but an exciting new field in neurosurgical practice," Cataltepe said.
Convection-enhanced delivery such as this has only been used in a handful of clinical trials for other diseases, such as Parkinson's and some brain tumors such as diffuse pontine glioma.
Because patients in this trial are infants and very young children, Cataltepe's team had to overcome several challenges. Instead of using standard stereotactic frames to guide their instruments, surgeons used a new, modified head holder to avoid any injury to the skull and used a robotic surgical assistant to place the instruments precisely.
Cataltepe said he frequently uses stereotactic electrode placement procedures in the brain for patients with epilepsy. "But stereotactic placement in an infant and infusing a drug in the brain tissue of an infant is completely uncharted territory."
Terence R. Flotte, MD, the Celia and Isaac Haidak Professor, executive deputy chancellor, provost and dean of the School of Medicine, and principal investigator of the current Phase I/II trial, explained the importance of the technique.
"The AAV (drug) vector system is very effective at getting into individual neurons. The problem is that in going from a laboratory mouse to a human, the size of the brain increases by more than 3,000-fold," said Dr. Flotte. "There has simply been no way to physically deliver the therapeutic gene to the 100 billion neurons of a human brain. That is where the beauty of the new procedure comes in."
Dr. Sena-Esteves, Heather Gray-Edwards, DVM, PhD, assistant professor of radiology at UMass Medical School, and Douglas Martin, PhD, professor of anatomy, physiology and pharmacology at the Auburn University College of Veterinary Medicine, demonstrated that one shot into the thalamus would work for an entire hemisphere in animal models.
"But doing injections that deeply into the brain of a small infant is the enabling breakthrough that Dr. Cataltepe has contributed," said Flotte. "This project would be nowhere without that technique."
Related stories on UMassMed News:
First patient dosed in clinical trial of gene therapy for Tay-Sachs and Sandhoff diseases
FDA clears IND application for Tay-Sachs gene therapy
Axovant Gene Therapies receives rare pediatric disease designation for AXO-AAV-GM1 for GM1 gangliosidosis