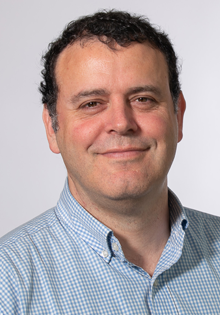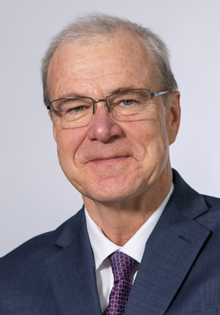 Axovant Gene Therapies, a clinical-stage company developing innovative gene therapies based on UMass Medical School research discoveries, has announced that the FDA has lifted its clinical hold and cleared Axovant's Investigational New Drug (IND) application to initiate a registrational study of gene therapy to treat patients with Tay-Sachs disease and Sandhoff disease. The Axovant therapy, AXO-AAV-GM2, is the first investigational gene therapy to achieve IND clearance for Tay-Sachs and Sandhoff. The clinical hold was in place to resolve two outstanding questions regarding product drug characterization.
"The IND clearance of AXO-AAV-GM2, the first potentially curative treatment for Tay-Sachs and Sandhoff diseases to enter the clinic, marks a seminal moment for the entire GM2 gangliosidosis community," said Gavin Corcoran, chief research and development officer of Axovant. "Along with AXO-AAV-GM1 for GM1 gangliosidosis, this is Axovant's second AAV-based program to enter active clinical trials and the second IND clearance for our gene therapy pipeline in the last 12 months, each representing the essence of our mission—to liberate patients from debilitating diseases by rapidly advancing AAV-based rare disease programs into clinical development. GM1 and GM2 gangliosidosis are devastating monogenic diseases that reduce the life expectancy of young children impacted by these genetic conditions. We look forward to working with our academic partners, the patient community and families to begin enrollment in the study."
Sue Kahn, executive director of the National Tay-Sachs & Allied Diseases Association, said, "This is a big step toward a potential therapy for the GM2 community. It has been a long journey since NTSAD started supporting this promising gene therapy research in 2006. We are thrilled that it is now entering the clinic, bringing tremendous hope to families and the entire NTSAD community."
In 2018, Axovant licensed exclusive worldwide rights from UMass Medical School for the development and commercialization of gene therapy programs for GM1 gangliosidosis and GM2 gangliosidosis, including Tay-Sachs and Sandhoff diseases.
"Diseases like Tay-Sachs are attractive targets for the transformative possibilities of gene therapy because we have been able to identify the underlying genetic cause of the disease and now have well-understood methods of delivering the corrective genes," said Miguel Sena-Esteves, PhD, associate professor of neurology and a principal scientist of the research programs at the time of the 2018 licensing announcement. "Axovant's expertise in the development and manufacturing of investigational gene therapies and its focus on execution on behalf of patients makes it a strong partner to translate the impressive preclinical results into the clinic."
Research into the causes and potential therapies for lysosomal storage diseases such as Tay-Sachs and Sandhoff diseases and GM1 gangliosidosis at UMass Medical School, in conjunction with Douglas Martin, PhD, professor of anatomy, physiology and pharmacology at the Auburn University College of Veterinary Medicine, has already led to significant advances in the field. Advances include research and development of the gene therapy vector used to deliver functioning copies of the defective genes that cause disease, along with development of a number of preclinical animal models key to evaluating the potential effectiveness of the treatment.
"We are enthusiastic to partner with Axovant and its experienced team in the treatment of Tay-Sachs, Sandhoff and GM1," said Heather Gray-Edwards, DVM, PhD, assistant professor of radiology at UMass Medical School and a part of the development team for the research discoveries licensed by Axovant.
"The work of Dr. Esteves, Dr. Gray-Edwards and their collaborators is a wonderful example of UMass Medical School scientists and physicians bringing the power of gene therapy to bear on a medical condition that can be truly tragic for families with affected babies," said Terence R. Flotte, MD, the Celia and Isaac Haidak Professor, executive deputy chancellor, provost and dean of the School of Medicine. "Bringing hope to families is what translational research is all about. Tay-Sachs families have waited an incredibly long time for this hope to be offered."
"The decade-long collaboration between UMass Medical School and Auburn University to develop these AAV gene therapies has been a tremendously successful research partnership. Axovant will play a critical role in successfully navigating the next stages of clinical trials. Axovant's team brings the necessary experience to make into reality the long-held dream of a community to defeat these genetic diseases that have caused so much human tragedy for so many," said Dr. Esteves.
GM1 gangliosidosis, Tay-Sachs and Sandhoff diseases are a set of rare and fatal neurodegenerative genetic disorders caused by impaired β-galactosidase (β-gal) and β-hexosaminidase A (Hex A) enzyme activity, respectively. GM1 gangliosidosis is caused by defects in the GLB1gene, which encodes the β-gal enzyme. GM2 gangliosidosis, including Tay-Sachs and Sandhoff diseases, is caused by defects in the HEXA (leading to Tay-Sachs disease) and HEXB (leading to Sandhoff disease) genes that encode the two subunits of the Hex A enzyme. Defects in these genes cause impaired enzyme activity leading to the toxic accumulation of gangliosides, resulting in neurodegeneration that presents as cognitive impairment, paralysis and early death.
In 2019, clinical evidence from two patients under an investigator-initiated study found that treatment with AXO-AAV-GM2 was generally well-tolerated and associated with improved bioactivity outcomes. Additionally, the data demonstrated the attainment of normal neurodevelopmental milestones and improvement in myelination. AXO-AAV-GM2 has been granted Orphan Drug and Rare Pediatric Disease Designation by the FDA.
The new registrational trial, called STAR-GM2, will enroll both infantile and juvenile subjects with GM2 gangliosidosis in the U.S. The two-part trial, sponsored by Axovant, will consist of, first, a dose ranging cohort evaluating the safe and efficacious dose of the gene therapy, followed by an efficacy cohort, both of which form the basis of the registrational program. Dr. Flotte will serve as principal investigator on the clinical trial.