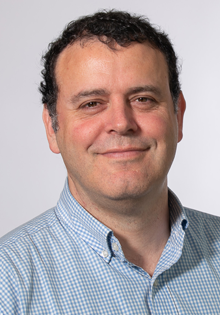 Axovant Gene Therapies Ltd., a company developing innovative gene therapies for neurological diseases, has announced it received rare pediatric disease designation from the FDA for AXO-AAV-GM1, an adeno-associated virus-based gene therapy that is in Phase I/II development for GM1 gangliosidosis. AXO-AAV-GM1 also has orphan drug designation and is the only gene therapy in clinical development for both infantile (type 1) and juvenile (type 2) GM1 gangliosidosis.
In 2018, Axovant licensed exclusive worldwide rights from UMass Medical School for the development and commercialization of gene therapy programs for GM1 gangliosidosis and GM2 gangliosidosis, including Tay-Sachs and Sandhoff diseases.
"Diseases like Tay-Sachs are attractive targets for the transformative possibilities of gene therapy because we have been able to identify the underlying genetic cause of the disease and now have well-understood methods of delivering the corrective genes," said Miguel Sena-Esteves, PhD, associate professor of neurology and a principal scientist of the research programs, at the time of the 2018 licensing announcement. "Axovant's expertise in the development and manufacturing of investigational gene therapies and its focus on execution on behalf of patients makes it a strong partner to translate the impressive preclinical results into the clinic."
Research into the causes and potential therapies for lysosomal storage diseases such as Tay-Sachs and Sandhoff diseases and GM1 gangliosidosis at UMass Medical School, in conjunction with Douglas Martin, PhD, professor of anatomy, physiology and pharmacology at the Auburn University College of Veterinary Medicine, has already led to significant advances in the field. Advances include research and development of the gene therapy vector used to deliver functioning copies of the defective genes that cause disease, along with development of a number of preclinical animal models key to evaluating the potential effectiveness of the treatment.
"The addition of rare pediatric disease designation, in addition to the existing orphan drug designation, for the AXO-AAV-GM1 program highlights the importance of expediting a therapy for GM1 gangliosidosis, a progressive, fatal, pediatric disease with no approved treatment options," said Sean O'Bryan, senior vice president, regulatory affairs & quality. "AXO-AAV-GM1 is the first gene therapy to enter clinical trials for GM1 gangliosidosis and has the potential to provide meaningful clinical benefit to both type 1 and type 2 patients."
In its announcement, Axovant said it is on-track to report six-month stage 1 data from the low dose juvenile cohort (type 2) by the fourth quarter of 2020, and expects to initiate the high dose cohort that includes type 1 and type 2 patients in the second half of 2020.
GM1 gangliosidosis is a progressive and fatal pediatric lysosomal storage disorder caused by mutations in the GLB1 gene leading to impaired production of the β-galactosidase enzyme. There are no approved treatment options.
The FDA defines a rare pediatric disease as a serious or life-threatening disease in which the disease manifestations primarily affect individuals from birth to 18 years old. Pediatric diseases recognized as rare affect less than 200,000 people in the United States.
Related stories on UMassMed News:
NIH administers first clinical trial treatment for GM1 gangliosidosis
UMMS licenses clinical stage gene therapies for Tay-Sachs, similar diseases to Axovant
WBUR reports on early results for gene therapy trial for two young children with Tay-Sachs disease