Nancy Byatt co-leading national study of mental health care for pregnant and postpartum women
Date Posted: Monday, March 16, 2020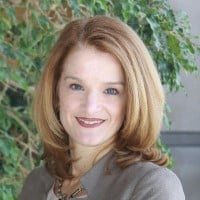 Lifeline4Moms Executive Director and perinatal depression expert Nancy Byatt, DO, is a principal investigator for a national study that will evaluate which components of three innovative programs for pregnant and postpartum women with depression are most effective. The three-year, $4.1 million funding award from the Patient Centered Outcomes Research Institute (PCORI) will be led by Dr. Byatt, associate professor of psychiatry at UMass Chan Medical School, and Thomas Mackie, PhD, MPH, assistant professor of health behavior, society and policy at the Rutgers School of Public Health, in partnership with colleagues at the University of Washington.
The PCORI-funded study will compare the effectiveness of training, consultation and care coordination in perinatal psychiatry access programs in Washington, New Jersey and Massachusetts. The team will specifically examine whether Perinatal Psychiatry Access Programs that implement training,
PCORI is an independent, nonprofit organization authorized by Congress to provide patients, their caregivers and clinicians with the evidence-based information needed to make better-informed health care decisions.
Learn more about the study on the PCORI website. You can read the full UMass Chan News story here.