Nancy Byatt Is Featured in a New Article By NPR!
Date Posted: Wednesday, January 15, 2020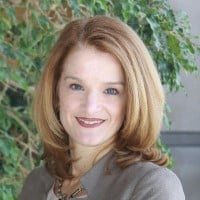 Nancy Byatt, DO, MS, MBA, FACLP, Executive Director Lifeline4Moms and Medical Director of MCPAP for Moms, is featured in the NPR article 'A Lifeline' For Doctors Helps Them Treat Postpartum Depression.
Nearly 1 in 7 women become depressed during pregnancy or postpartum. "Every time a woman is seen by an obstetrics provider it is an opportunity to detect depression, educate them about it and to really engage them in treatment," says psychiatrist Nancy Byatt at the University of Massachusetts Medical School, who helped launch the program, called the Massachusetts Child Psychiatry Access Program for Moms, or MCPAP for Moms.
The Massachusetts MCPAP for Moms program offers support to OB-GYNs in screening for and treating mental health and substance use disorders among pregnant and postpartum women. Now fourteen states plan launch their own program modeled after it. Read more here.
Learn more about Lifeline4Moms here on our website. Visit MCPAP for Moms here.