Page Menu
Learn more about our community!
At Morningside Graduate School of Biomedical Sciences, we are proud of our diverse and vibrant school community, nested within the dynamic city of Worcester, Massachusetts. As of fall 2022, our student body is 359 students strong, including 64 incoming PhD students and 8 incoming MD/PhD students.
Our students are well-published and have earned prestigious awards, including 7 Weintraub Awards, 7 Howard Hughes Medical Institute Predoctoral Fellowship Awards and numerous National Research Service Award Predoctoral Fellowships. In fact, it is becoming increasingly common for students to obtain external awards for research training, in addition to the generous financial package UMass Chan offers.
Beyond excelling in the classroom and lab, our students are involved in a wide range of student organizations, from groups related to diversity and advocacy to volunteerism, sports and community gardening. Students are encouraged to get involved in or even start their own group as they create their own unique graduate school experience and work toward their degree.
Learn more about our Diversity Interest Group and student pandemic response
STUDENT ORGANIZATION SPOTLIGHT: DIVERSITY INTEREST GROUP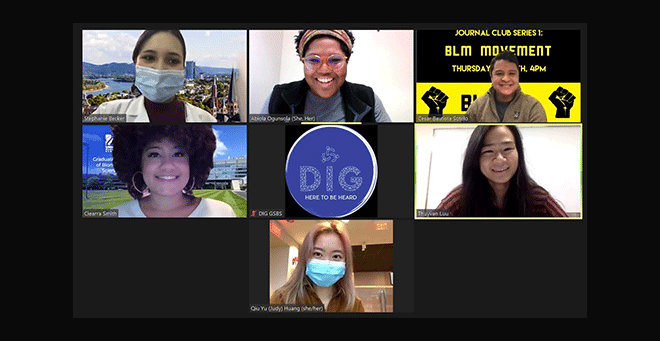 The Diversity Interest Group (DIG) provides a welcoming environment to discuss issues through the lens of social justice, equity, advocacy and inclusion. Among the efforts are two programs aimed at bringing our community together to share knowledge and learn from each other. Stories in Science highlights the intersection of science and identities through storytelling, and includes topics such as Queer in Science, Race in Science and Imposter Syndrome. The Diversity and Injustice in Current Events and Science Series are journal clubs centered on educating participants and the community on societal issues through facts and data.
OUR COMMUNITY GIVES BACK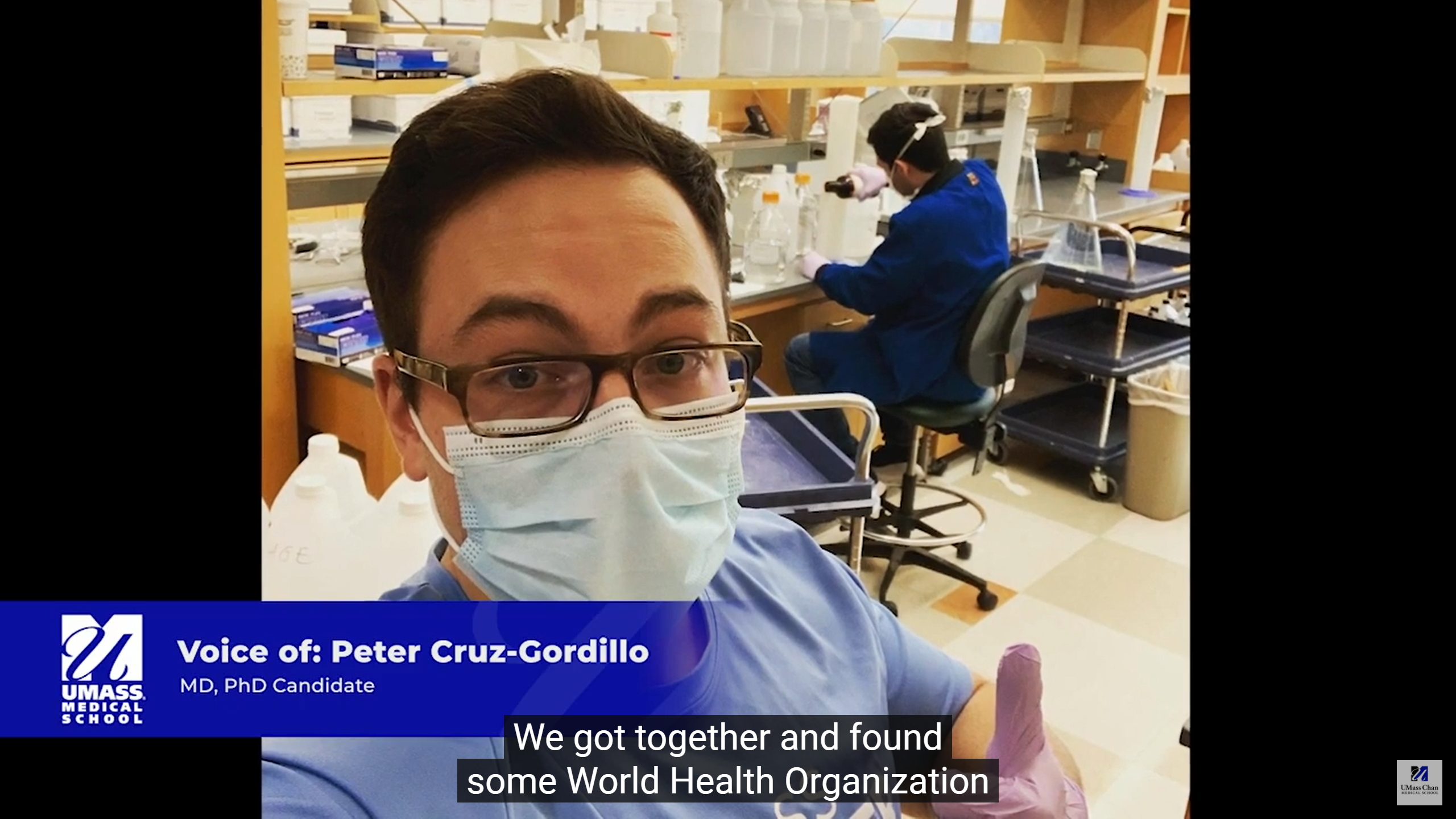 Our students give back to the Worcester community. A shining example is the the steps they took to work together to produce 130 gallons of hand sanitizer at the height of the pandemic.