Page Menu
CARE Committee
The mission of the CARE Committee is to promote holistic approaches to improving wellness, advocate for student well-being, and foster mutually supportive communities.
Our Initiatives
We strive to promote diverse wellness efforts in small, meaningful doses. Here are a few examples of what we've done and will continue to do for our student communities.
Resources for Wellness
https://umassmed.sharepoint.com/sites/studentlife/
SitePages/Wellness-at-UMMS.aspx
GratiTuesdays
List 3 things that you are grateful for.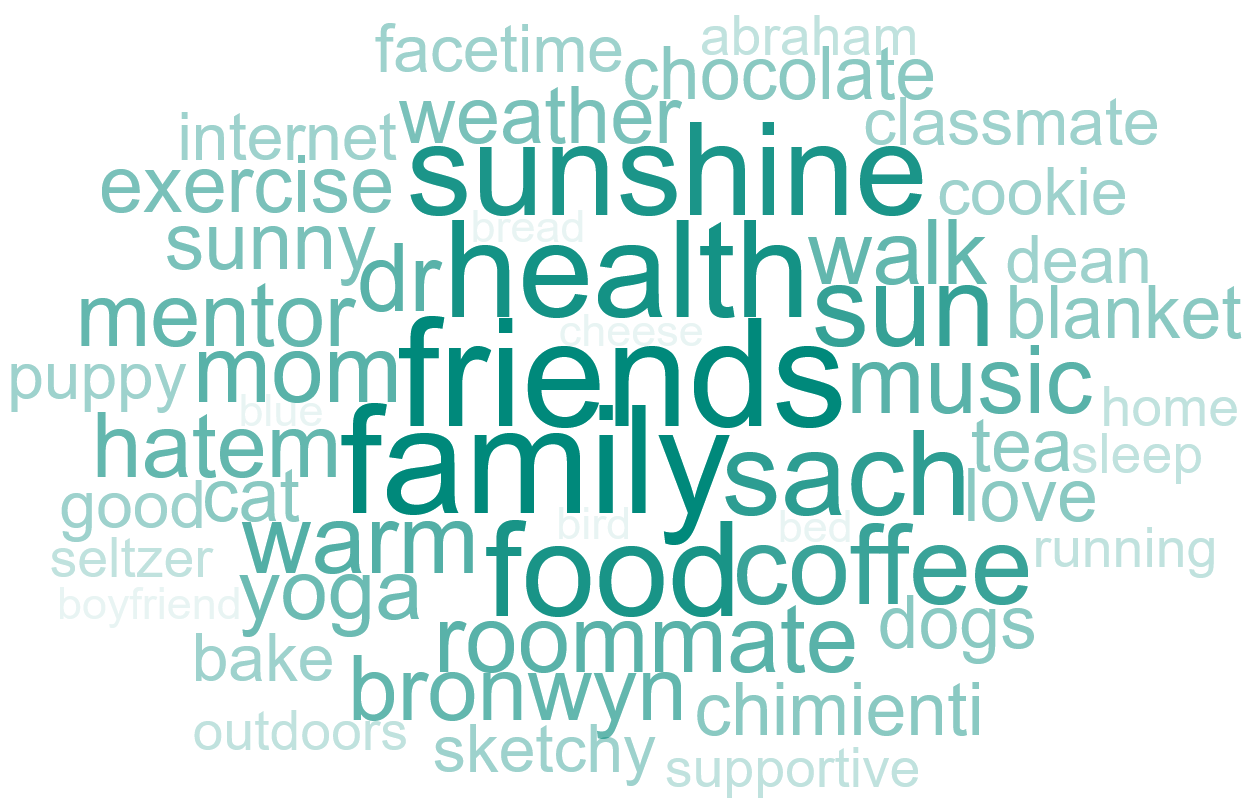 Kreating Kindness
We welcome you to send a compliment to a classmate/faculty/staff member to brighten their day and let them know they are appreciated!


Friday Reflections
"Enough" by David Whyte
Enough. These few words are enough.
If not these words, this breath.
If not this breath, this sitting here.
This opening to life
we have refused
again and again
until now.
Source: https://wordsfortheyear.com/2015/09/26/enough-by-david-whyte/
Members
Please feel free to reach out to any of our members below.
Chair
David S. Hatem, MD