Page Menu
Emergency Department
Recently renovated, our state-of-the-art Duddie Massad Emergency and Trauma Center is the only location in New England to hold the distinction of providing Level I trauma care for both children and adults. Furthermore, the Pediatric Emergency Department (The Dr. Arthur and Martha Pappas Pediatric Care Pavilion) is the principal emergency service for children in Central Massachusetts.
Special features of the facility include:
Thirteen private rooms where infants, children and teens can be treated in a warm, caring environment as well as a dedicated pediatric waiting area
A LifeFlight air ambulance (the busiest single air ambulance service in the country), plus an updated helipad
Trauma rooms configured in a pod arrangement, allowing staff to move quickly from patient to patient in a multiple trauma incident
Two dedicated radiology rooms with digital imaging for instant results and prompt diagnosis
Advanced imaging capabilities, including a dedicated 40-slice CT scanner providing the highest quality imaging as well as two magnetic resonance imaging units
Three dedicated rooms to provide mental health care to children and teens, plus two transition rooms for treating patients with both medical and mental health conditions
Child-friendly staff such as Child Life specialists to explain tests and procedures in a way that children understand
A pediatric "fast-track" care area, for prompt treatment of children with non-emergent conditions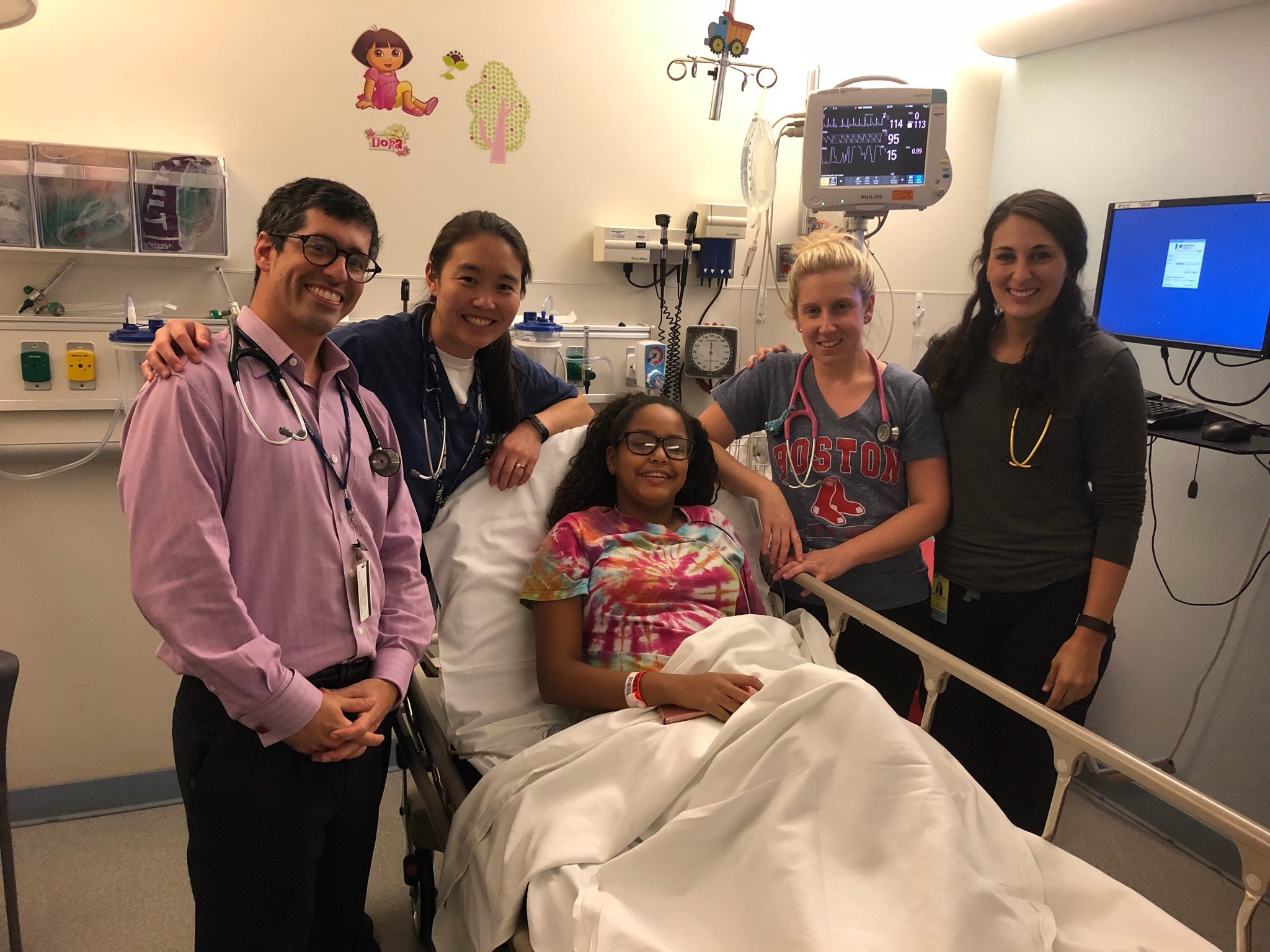 Pediatric residents are responsible for the initial evaluation and management of all medical, surgical and trauma patients younger than 18 years of age. Residents gain experience in performing diagnostic and therapeutic procedures such as lumbar punctures, suturing, stapling, splinting, and bedside ultrasound and intubations. Shifts are generally 7-10 hours in duration, with 24-hour emergency pediatric attendings on site.