Page Menu
Conferences

Formal and informal medical education is the crux of residency training. An integral part of each rotation is an extensive schedule of conferences, rounds and didactic sessions. Teaching/learning time is protected, and topics are based on resident preferences and requests as well as the must-know standard content. See descriptions of a few selected conferences below.
Morning Conferences

Noon/Afternoon Conferences

Morning Report
Global Health
Advocacy
Core Lectures
Quality Improvement
Research Skills
Summer Seminars
Grand Rounds
Palliative Care
Journal Club

Support Group
House Staff Lunch
Radiology
Intern and Senior Half-Day Thematic Conferences which includes a longitudinal High-Fidelty Simulation Curriculum
Morbidity and Mortality Rounds
Morning Report is a biweekly conference led by residents of all years on a rotating schedule. Residents meet with the pediatric chiefs before their assigned presentation to select a case, determine teaching points and review effective teaching styles. This is an opportunity for individual residents to practice case presentations and facilitate discussion and participation among the group. Hospitalist and subspecialty attendings help create a rich and interesting discussion.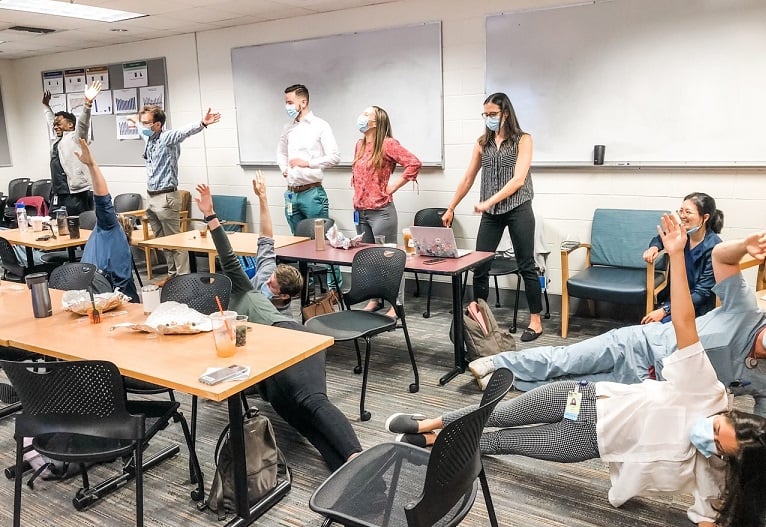 Core Lectures are given every Tuesday and consist of a two-year rotation of high-yield topics pertaining to patient care and preparation for the pediatric board exam. These are led by faculty from each division.
Support Group is held weekly over catered lunch and is facilitated by two beloved faculty members. It is a place for residents to gather to confidentially discuss the pressures of residency, caring for ill children, balancing work and home demands and to support each other.
Summer Seminars are held on Fridays over the summer in place of Grand Rounds. These are tailored toward high-yield and high-interest topics for residents to prepare for their upcoming year. Examples include professional development, teaching strategies, and managing overnight emergencies.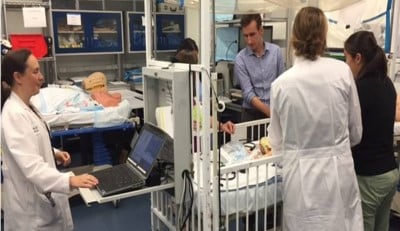 Journal Club is held bimonthly and is a resident-run critical review of medical literature. Resident teams select journal articles relevant to the practice of general pediatrics and review these with a faculty mentor. We have a unique format where residents are asked to propose their own study to answer the research question in order to foster independent thinking about study design. The resident leader then facilitates thoughtful discussion focusing on the design, validity, and relevance of the selected article.
Intern and Senior Half-Day Thematic Conferences occur every block, giving each resident 3 hours of protected learning time. Interns and seniors (PGY-2's and -3's) have separate conferences so that topics can be tailored to the level of the learner. Sessions are often interactive, involving high-fidelity simulation or procedural training. A longitudinal simulation curriculum is tailored so that lecture material is paired with hands-on practice, solidifying concepts and realtime practical logisitics.