Page Menu
Interdisciplinary Graduate Program
Many complex biological and biomedical problems are best analyzed through an interdisciplinary combination of approaches that may include classical genetics, molecular genetics, genomics/proteomics, biochemistry, and light and electron microscopy. The Interdisciplinary Graduate Program (IGP) supports and encourages graduate student training in interdisciplinary approaches to biomedical research. The IGP is characterized by a flexible graduate curriculum that is tailored to the specific needs of individual students and encourages rapid initiation of full time thesis research. The 141 distinguished faculty that participate in the program are affiliated with 16 basic science and clinical departments at the Medical School.
REQUIREMENTS FOR SPECIALIZATION
All Basic Biomedical Science students must complete the core curriculum as well as electives required by their program. IGP does not require specific advanced courses; rather, advanced coursework, journal clubs, and other enrichment activities that can be selected from those offered by any Morningside Graduate School of Biomedical Sciences program. Selections are tailored to the requirements of each student and are determined after discussion between the faculty advisor and the student. In general, a minimum of three elective courses are required. As part of the students' training, they are also required to present their research data once a year in a seminar series designed to give students an opportunity to learn scientific information and presentation skills.
PROGRAM DIRECTORS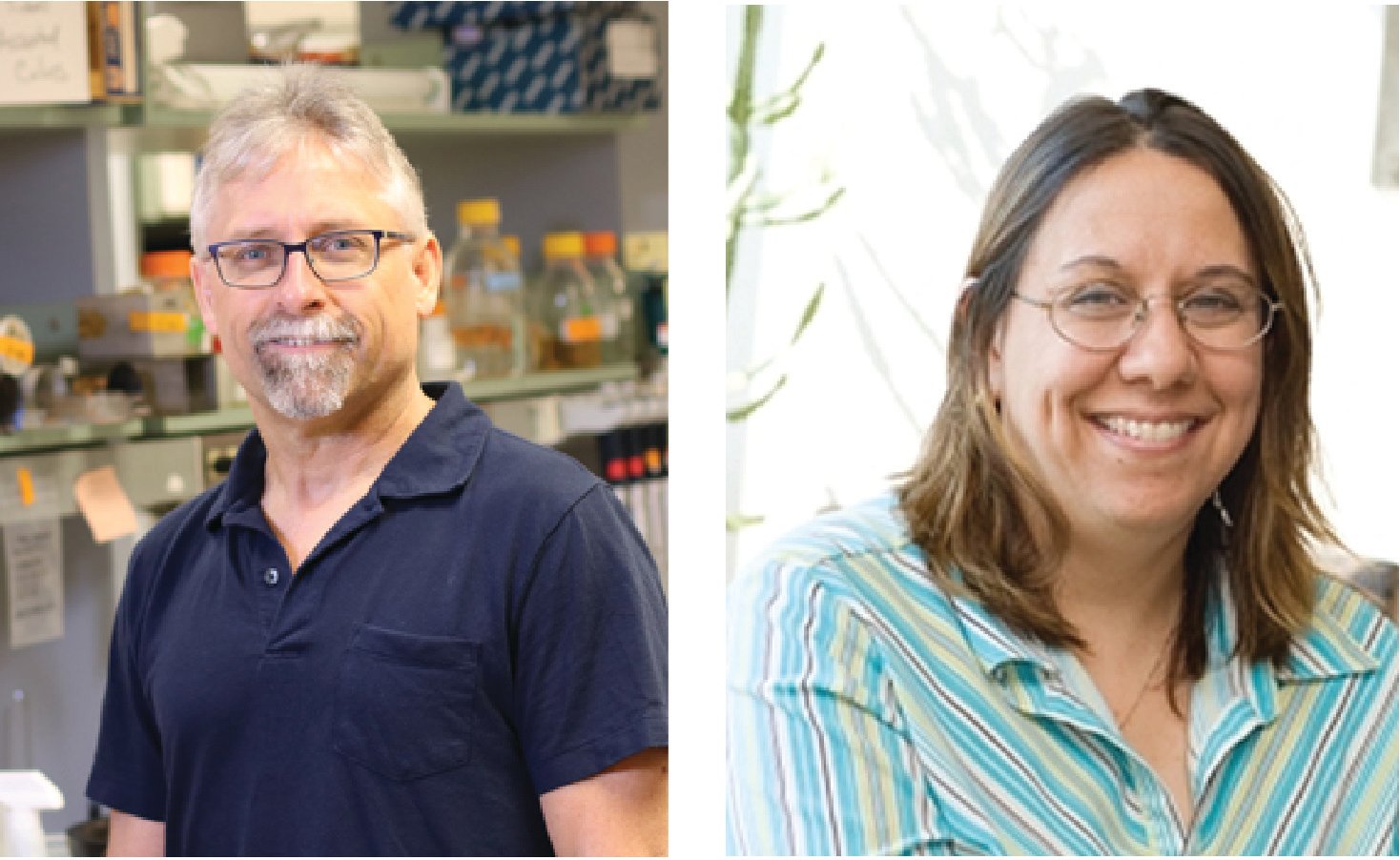 OUR FACULTY
Inherent in the philosophy of the IGP, as well as the fact that the majority of GSBS faculty are members of the IGP, our faculty are involved in research areas that span the breadth of biomedical research. Consequently, studies on biochemical mechanism, molecular structure, virology, immunology, cancer biology, and neurobiology, are among their research areas.
View the affiliated faculty listing for the Interdisciplinary Graduate Program.
STUDENT EXPERIENCE
Numerous IGP students have been honored with a Weintraub award; a nationwide award given to less than 15 students each year based on the quality, originality, and significance of their research. The Weintraub award has been called the "Nobel" of thesis awards by Nobel Laureate and IGP faulty member Dr. Craig Mello. Previous IGP award winners include Alla Grishok (2002), Pedro Batista (2010) Emma Watson (2014), and Colin Conine (2014).
The IGP program sponsors a weekly seminar program where students present their research to a diverse audience of students, postdocs, and faculty.
Getting Results…
Scientific discovery propelled Cesar Bautista Sotelo on journey from Texas to Massachusetts

Read more

PhD candidate Mohona Gupta seeks answers in retinal degenerative disease

Read more

MD/PhD candidate Rachel Stamateris focused on novel diabetes approach

Read more
Investigating the role of MS4As during Alzheimer's disease

Read more

Characterization of MS4A Chemoreceptive Function

Read more

Tissue-specific modulation of Apolipoprotein E in neurodegeneration

Read more

Investigating how the conserved ZNFX-1 protein regulates epigenetic inheritance and germline immortality in Caenorhabditis elegans

Read more

Characterizing effects of sperm- and oocyte-derived epigenetic factors on early embryonic gene expression and offspring metabolic function

Read more

Stability of the folded genome

Read more

Replication-independent DNA methylation dynamics during post-testicular sperm maturation

Read more

Mechanism of cdk4 diabetes rescue in IRS2 knockout mice

Read more

Defining the Rules for Designing Fully Chemically Modified siRNAs to Treat Genetically Linked Central Nervous System Disorders

Read more
Amelioration of Beta-hemoglobinopathies by efficient precise deletion of the +58 BCL11A enhancer using orthogonal Cas9-Cas9 chimeras

Read more

C. elegans as a model for host-microbe-drug interactions

Read more
POST-DEGREE CAREERS
IGP PhD graduates have gone on to pursue careers in academia, industry, teaching, science education and more.