Page Menu
PhD Biomedical Sciences
Explore, experiment and experience before deciding on your path
Are you passionate about advancing discoveries to treat and prevent diseases? Envision yourself studying alongside distinguished mentors and colleagues as you make an impact on biomedical research at the Morningside Graduate School of Biomedical Sciences.
Explore your research interests
Career Exploration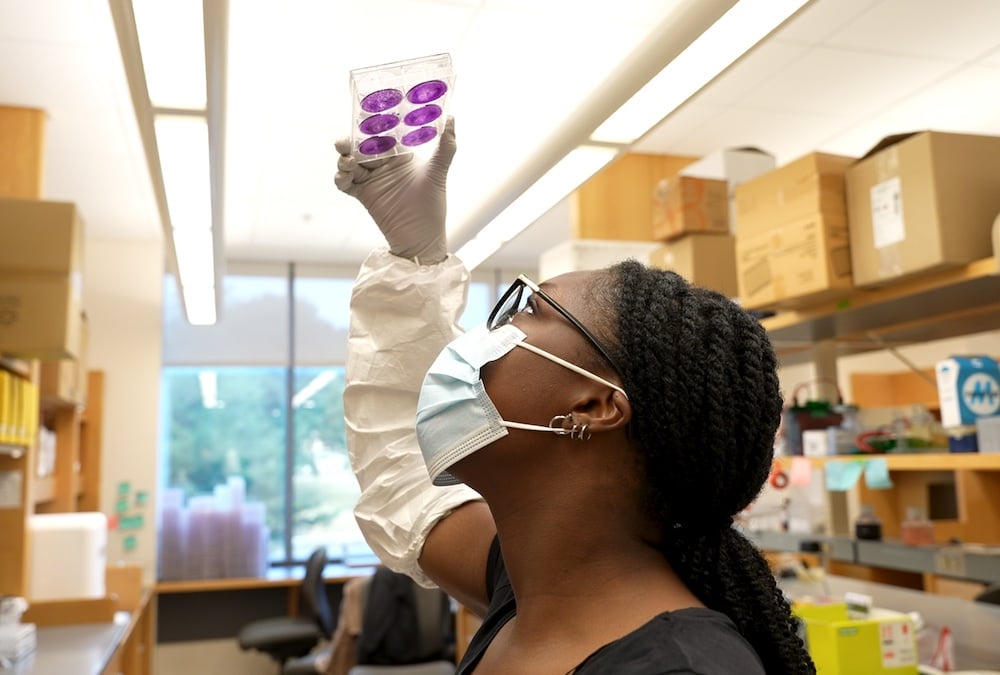 Our graduates become leaders in all sectors of biomedicine including research, education, policy and entrepreneurship. In your third year of study, you can participate in small group Career Pathways Communities to learn about academic and industry research options, policy and regulatory affairs, business and commercial development, and more.
Student Spotlight
Getting Results…
PhD candidate aims to make gene therapy techniques safer

Read more

Musically minded PhD candidate targets movement disorders through fruit flies

Read more

PhD student aims to develop novel immunotherapies to conquer ALS

Read more

PhD candidate seeks to develop first clinically approved antifungal vaccine

Read more