Page Menu
2018 Emerging Professionals Summer Internship Program (EPSIP) Participant Bios
Santoshi Nadimpalli: Environmental Health & Safety Sustainability Emerging Professional
Emerging Professionals Santoshi Nadimpalli comes to UMASS Medical School with solid knowledge and experience suited for the department she will be working in. Santoshi will be interning in Environmental Health and Safety. She attends our sister University, the University of Massachusetts Amherst where she graduated with a Bachelor's of Science in Environmental Science and is currently a Master's of Science candidate in Sustainability Science. Santoshi has a wealth of experience from working as a Resident Assistant, a health educator, co-manager of Earthfoods Café and as a New Students Orientation Leader. Santoshi will be responsible for helping to implement and maintain sustainability programs for UMass Medical School and UMass Memorial Medical Center and assisting UMass Medical School in meeting voluntary and mandated sustainability targets.
https://www.linkedin.com/in/santoshi-nadimpalli-653810159/
Gemaers Dorvil: IT Engineer Emerging Professional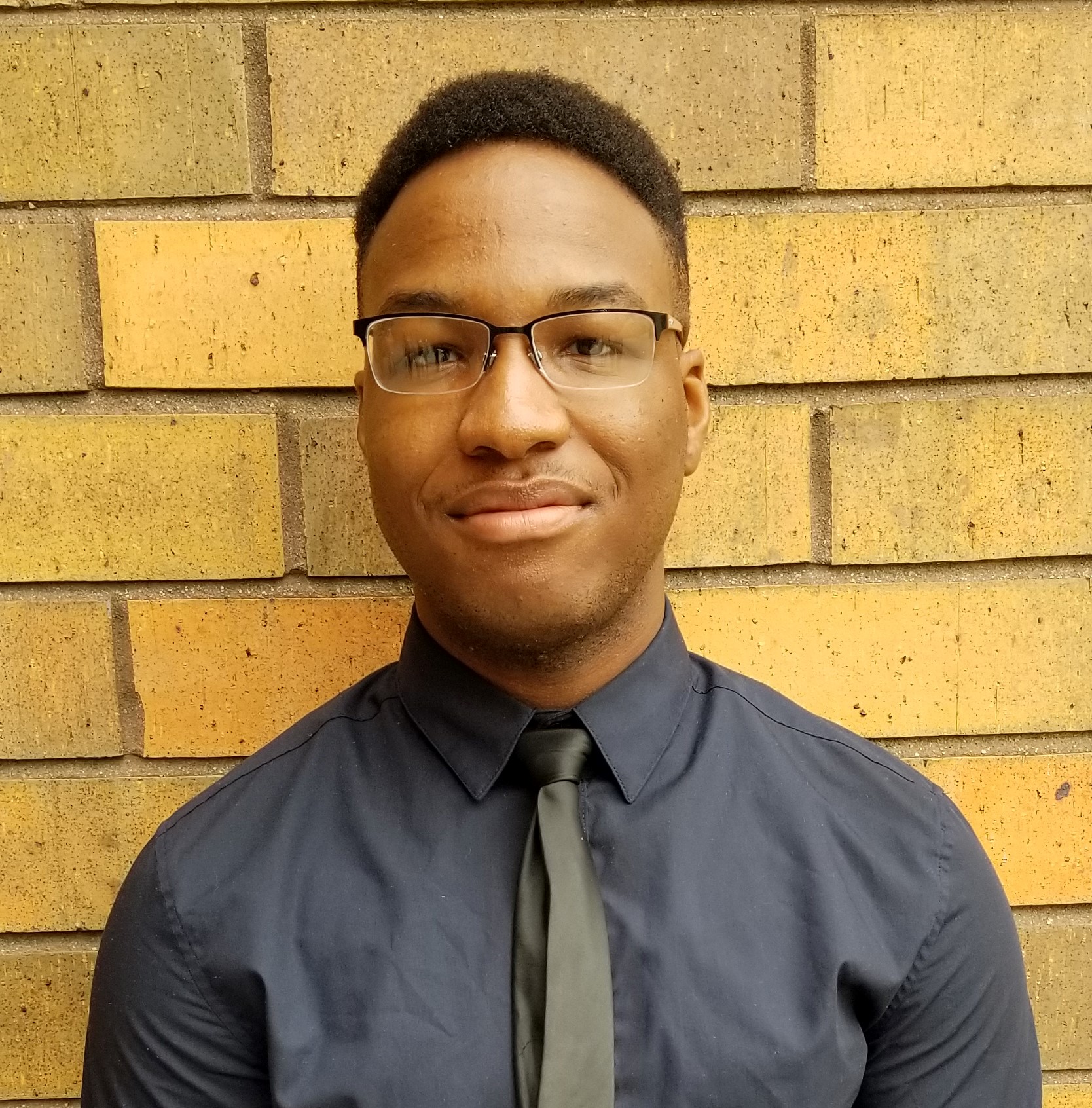 Emerging Professional Gemaers Dorvil is an Everett, MA resident who attends Assumption College in Worcester, MA. Gemaers is majoring in Mathematics with a minor in Computer Science and Physics. Gemaers background and experience in computer science will come in handy during his internship this summer. Gemaers is proficient in all Microsoft Office products, HTML, C++ and Java Script. Gemaers is also very active outside of the classroom. He is part of the ALANA Network (African, Latino/Hispanic, and Native American Network) and PALM (Positively Achieving Leadership, by Men in Society). Gemaers is a Resident Assistant at Assumption College and he has also worked in the Athletic Department assisting the athletics administration and coaches in conceptualizing, designing, producing, and distributing print, electronic and video martials.
https://www.linkedin.com/in/gemaers-dorvil/
Aidan Naravane: Environmental Health & Safety Emerging Professional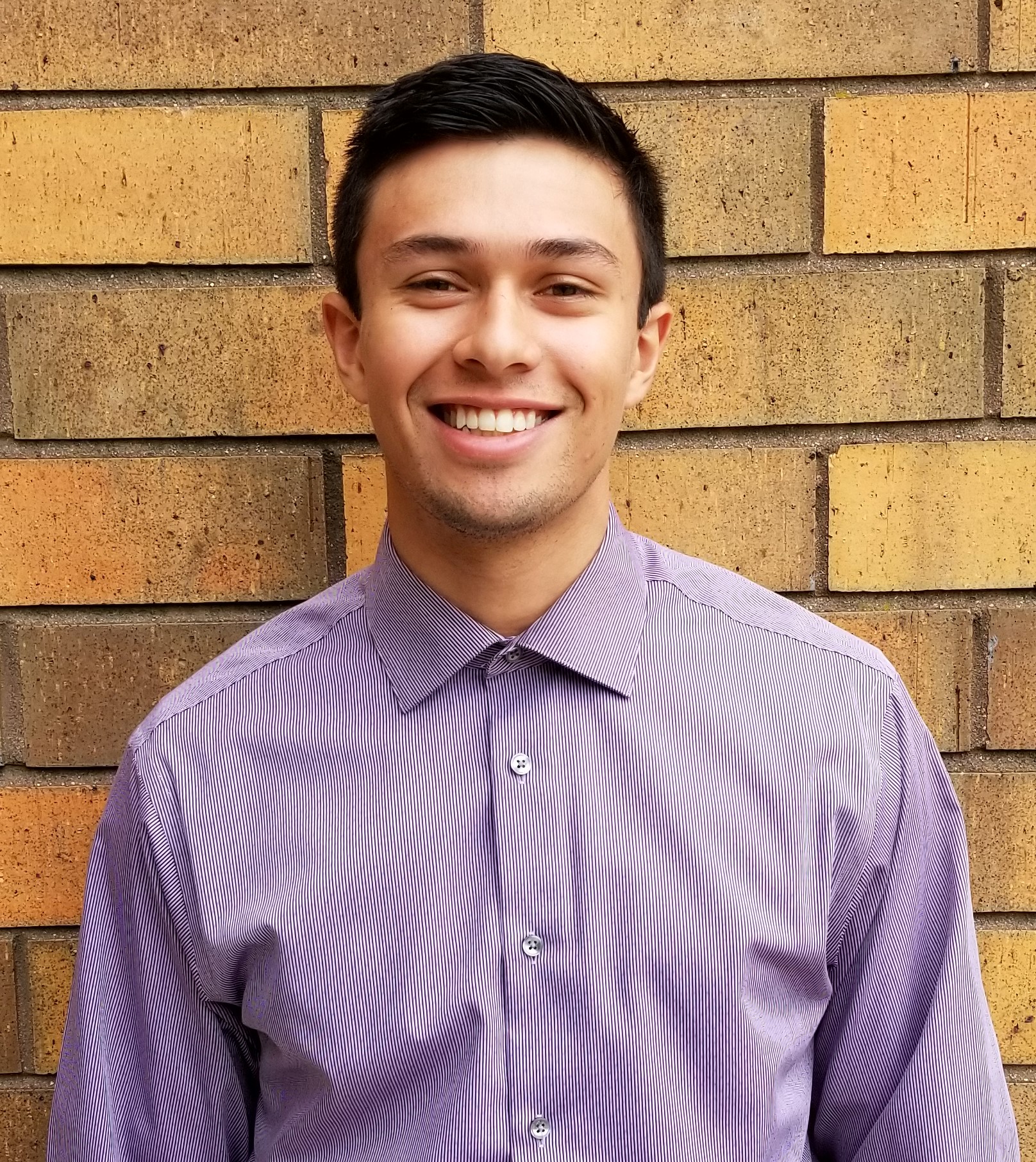 Emerging Professional Aidan Naravane attends Clark University in Worcester, MA. Aidan's career interest include, finding solutions to how businesses in different industries can work together in order to become more sustainable. Aidan is working towards his Bachelor's of Arts in International Development and Social Change with a concentration in Sustainability. Aidan's relevant course work includes: Economic Development, Introduction to GIS, Political Economy of Development, Calculus I and II, and Physics. Aidan is also a student athlete as a member of the Men's Basketball Team from 2015 to 2017. Aidan also studied piano for 10 years and is a skilled guitar player.
https://www.linkedin.com/in/aidan-naravane-0631b980/
Alice Chappell: Office of Communications Emerging Professional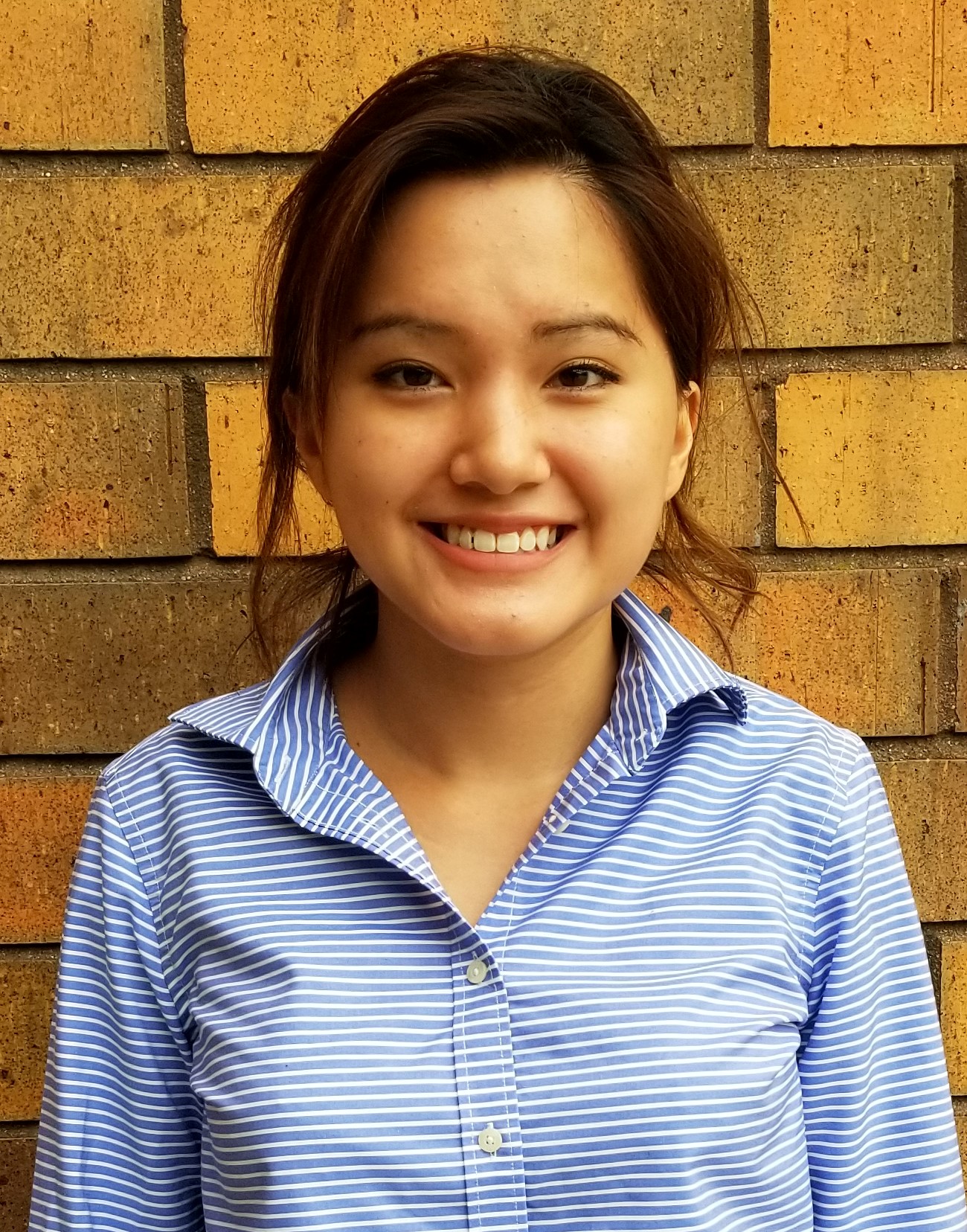 Emerging Professional Alice Chappell is a Film and Television major at Boston University with a minor in General Education, Computer Science and a concentration in English. Alice will be working in the Communications Visual Arts Department where she will assist in communications and multi-media and video production for the Medical School. Alice's experience includes working at Boston University in various roles including Information Service and in Digital Learning and Innovation. Alice has also served as an Independent Film Editor which will come in handy during her internship. Alice is a creative individual who has directed and filmed a documentary on race relations as an independent study. Alice's background includes: Avid, Final Cut Pro, Premier and Illustrator.
https://www.linkedin.com/in/alice-chappell-b0565812a/
Jimmy Dwobeng: Environmental Health & Safety Emerging Professional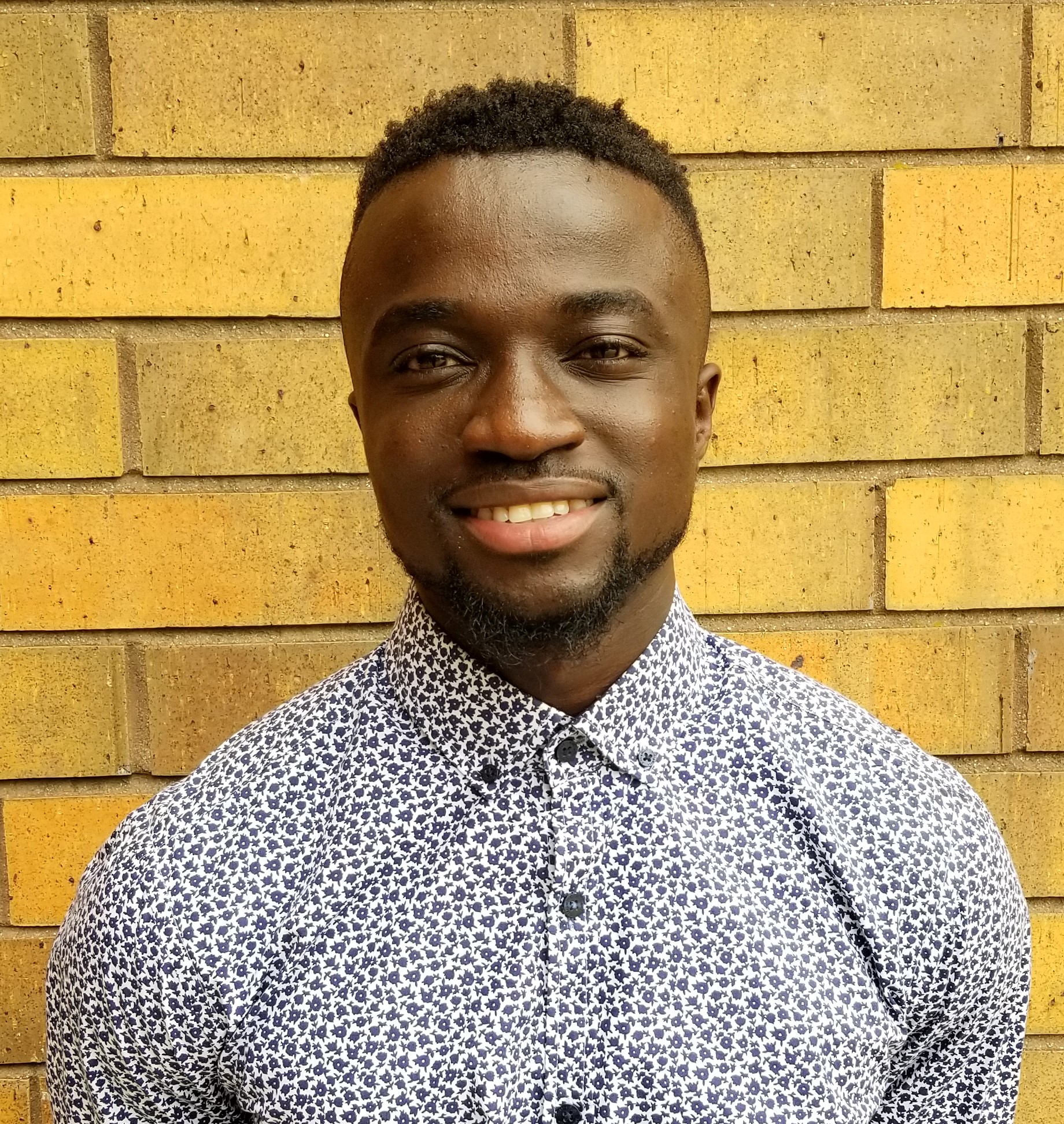 Emerging Professionals Jimmy Dwobeng comes to UMass Medical School with a passion for public health. Jimmy is expected to graduate from Worcester State University with a Bachelor's in Public Health with a Minor is Urban Studies. Jimmy is very involved in the community as he has volunteered at the YMCA, the African Community Education Center and traveled to El Salvador as part of ASAPROSAR (Association Salvadorena Pro-Salud Rual Salvadorian Association for Rural Health) where he participated in health education and promotion for vulnerable populations and coordinated crafts, sports and other projects and activities for the children.
https://www.linkedin.com/in/jimmy-dwobeng-341462167/
Pablo Hernandez: Office of Educational Affairs Emerging Professional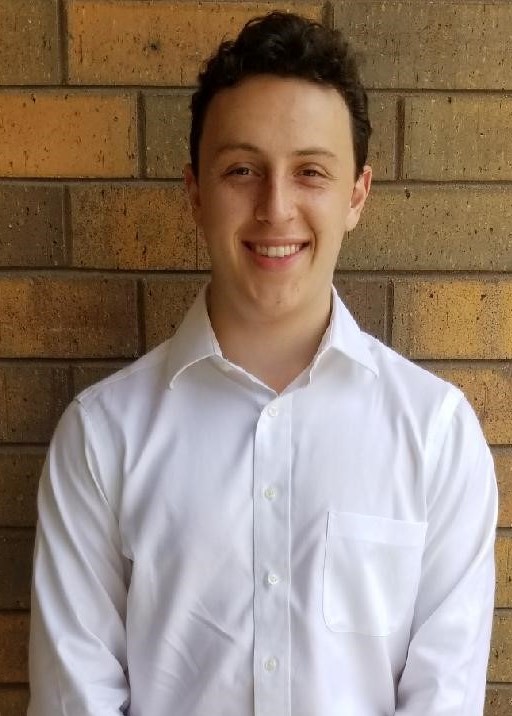 Emerging Professional Pablo Hernandez attends the College of the Holy Cross in Worcester, MA where he is majoring in English. Pablo will be working in the Office of Educational Affairs which will help him get closer to his long term career goals. Pablo has extensive work and volunteer experience. Pablo has contributed to Working for Worcester, Training Resources of America, volunteered as a Basketball Manager and was part of the Diversity Club at St. Sebastian's School with Men with Positive Attitudes. Pablo is on the Dean's List. Pablo's knowledge and work experience will be utilized as he assists and performs a variety of duties in support of the BaccMD pathway program, a pipeline program for undergraduates that seeks to diversify the health care work force and serve the needs of the commonwealth.
https://www.linkedin.com/in/pjhernandez/
Eric Reynolds: Human Resource Emerging Professional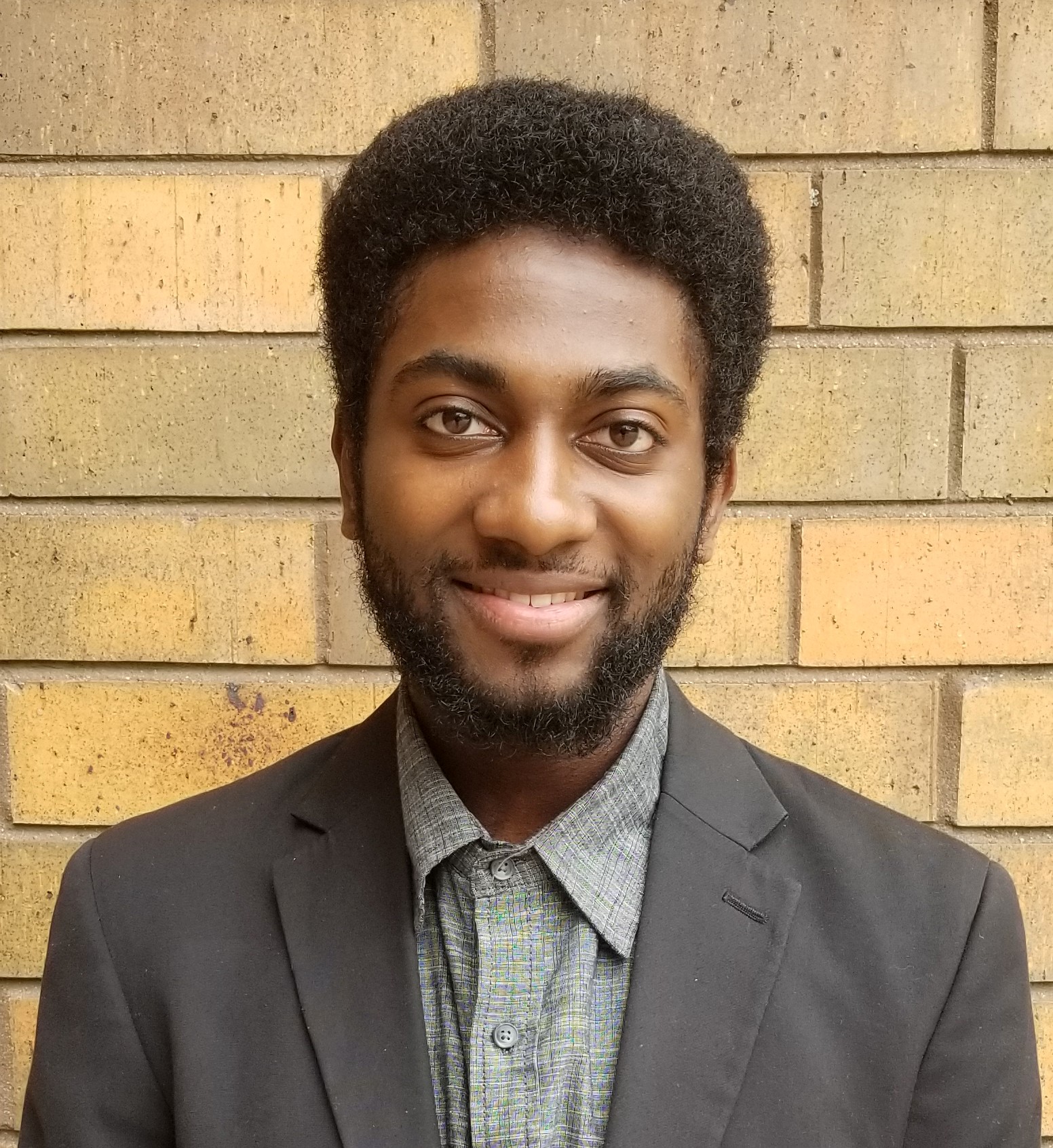 Eric Reynolds is back for a second year with the Emerging Professionals Program, he just couldn't get enough! Eric will return to the Human Resources Department having already previously developed a database of behavioral-competency based interview questions, which the department still continues to use to assist hiring managers in interviewing! This year, Eric will expand upon his recruiting experience by moving from completing sourcing rotations with ForHealth Consulting and UMMS, to teaming up with a Talent Specialist to run HR recruiting operations for MassBiologics. So far, He has already coordinated 3 successful hires! Eric is from Marlborough, MA and attends the University of Pittsburgh where he majors in Film and Media Studies and Minors in Music. Eric is also a visual artist, restaurant pianist, member of Pitt acapella group "C Flat Run", and poetry slam winner who has performed before Pitt's Board of Trustees and opened for comedian Marlon Wayans. He is also a member of Phi Eta Sigma Honors Society and a multiple Dean's list recipient.
https://www.linkedin.com/in/ericlareynolds/
Bhanika Mistry: Website Graphics and Marketing Emerging Professional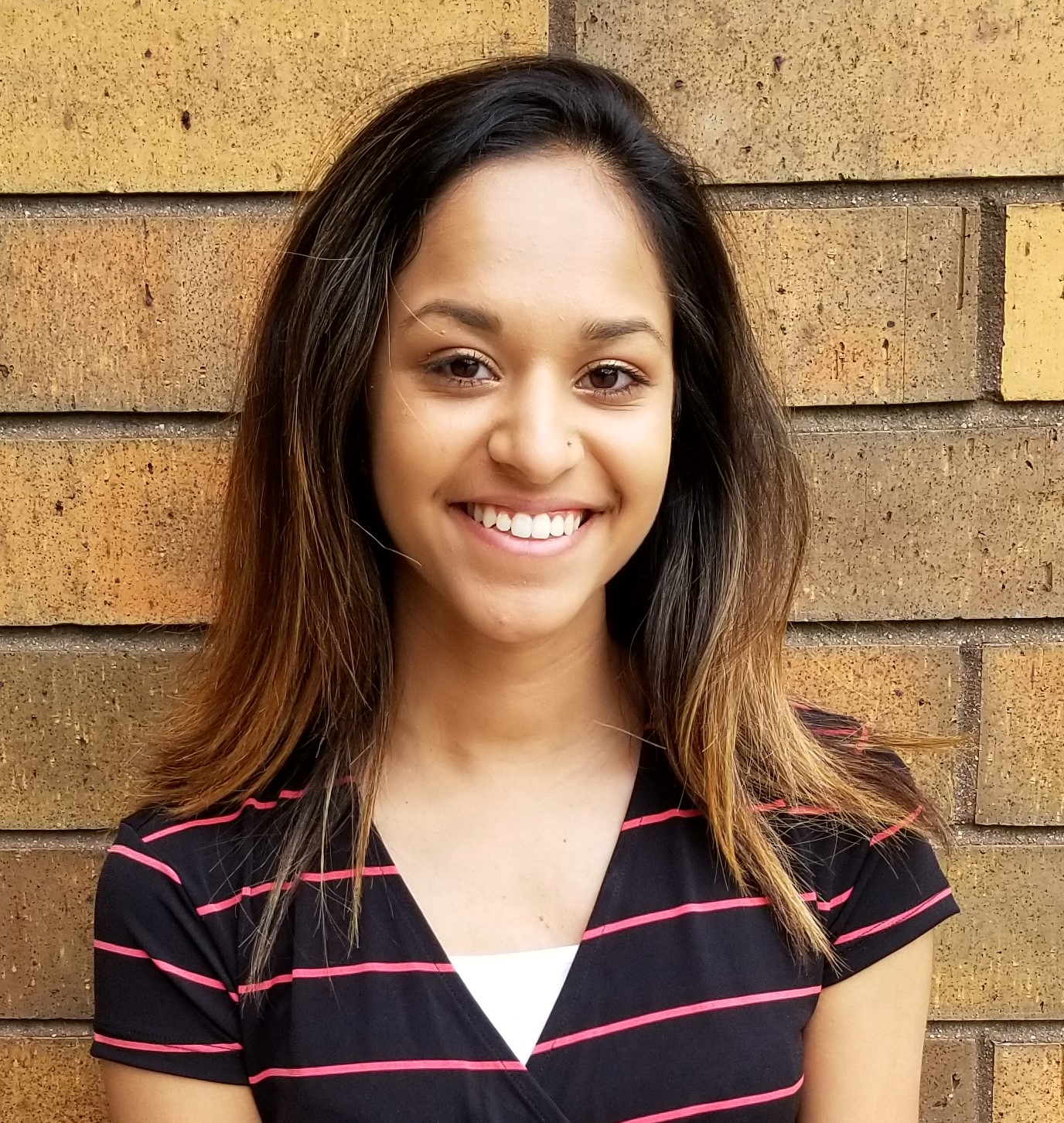 Emerging Professional Bhanika Mistry is from Shrewsbury, MA and attends the University of Massachusetts Amherst Isenberg School of Management where she majors in Business Administration and Marketing. Bhanika will be able to utilize skills she gained while working at Hollister as a Brand Representative. Bhanika will be working in the Marketing Communications Department where she will be under the direct supervision of the Senior Web Development and Creative Manager. She will be responsible for several websites, graphics and marketing projects including organizing multiple image and online portfolios, update Intranet and Internet websites and contribute to department projects.
https://www.linkedin.com/in/bhanika-mistry/
Agnes Nkansah: Office of Advancement Emerging Professional
Emerging Professional Agnes Nkansah is a Worcester, MA resident who attends Brandeis University in Waltham, MA. Agnes will be interning in the Office of Advancement where she will be working under the direction of the Associate Vice Chancellor, assisting with special projects, fundraising initiatives, research and donor relationship building. Agnes is due to graduate from Brandies in 2021 with a Bachelor's of Arts Degree. Agnes has extensive intern experience at Boston Scientific, the City of Worcester in City Hall and the Seven Hills Foundation. Agnes is an active member of the Brandies African Student Organization and Rebelle Dance Team. Agnes was also a member of the South High School Choirs and Cheerleading Team.
https://www.linkedin.com/in/agnes-nkansah-603882101/
Sibgha Javaid: Diversity and Inclusion Office Emerging Professional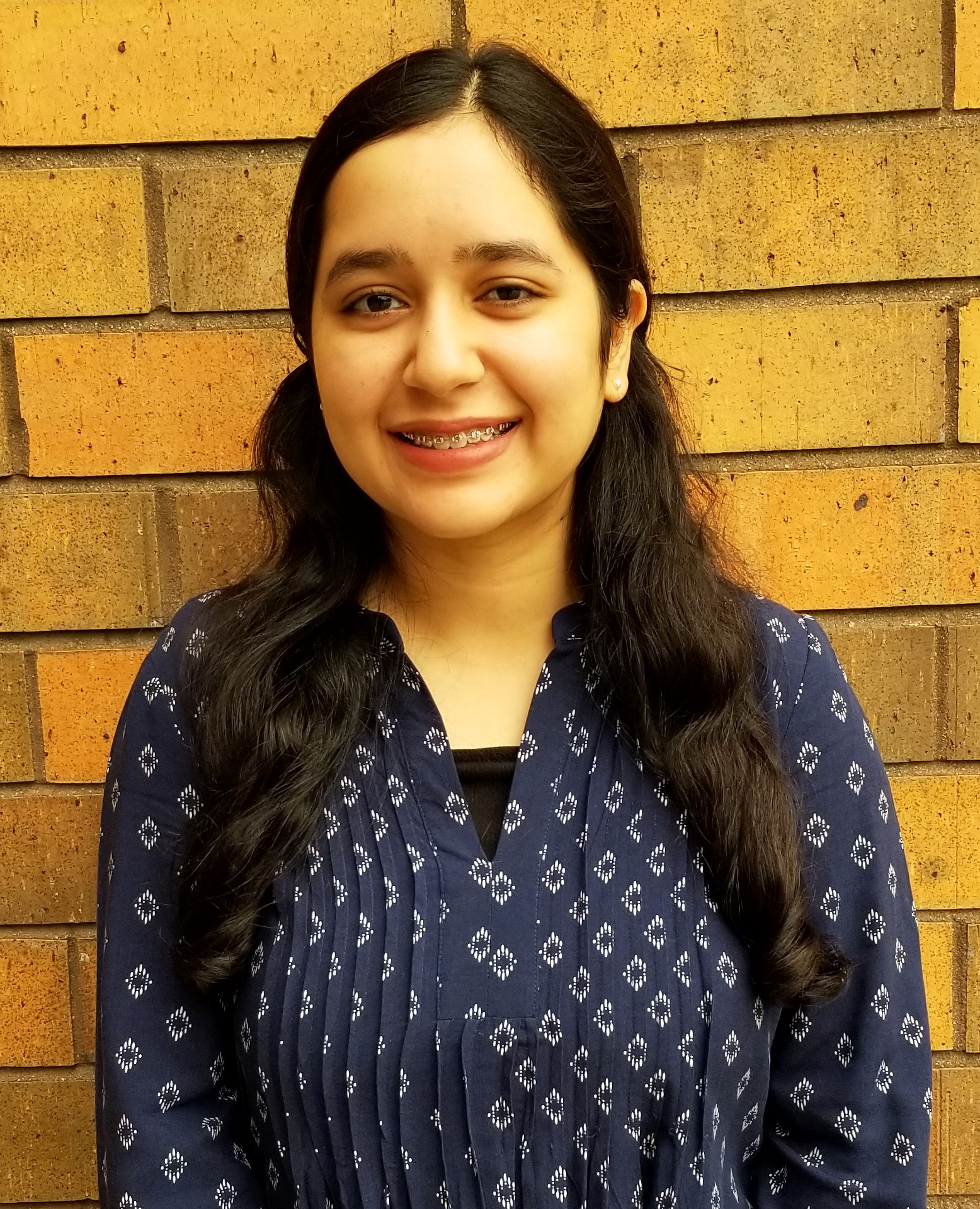 Emerging Professional Sibgha Javaid is bringing her talents in writing and research to the Diversity & Inclusion Office this summer where she will work as a Program Assistant Intern. Sibgha attends the College of the Holy Cross in Worcester, MA and is working towards a Bachelor's of Arts with Honors in Religious Studies, with a concentration in Islamic and Middle Eastern Studies. She is enrolled in Holy Cross' highly competitive College Honors Program. Sibgha is a multilingual individual as she is fluent in English, Urdu, Punjabi, Hindi, and has studied Arabic for one year at the College level. Sibgha has received several honors and awards during her tenure such as: induction into the Theta Kappa Alpha Religious Studies Honors Society, Deans List Fall 2016 – Spring 2018, and 2nd place in the 2016 Massachusetts-Wide Frederick Douglass History Essay Writing Competition for her essay on the discovery and production of the Oral Contraceptive Pill. She is also the proud recipient of the 2016 Worcester Woman's Club Scholarship.
https://www.linkedin.com/in/sibgha-javaid-120665160/
Amiel Jaggernauth: RNA Therapeutics Institute Professional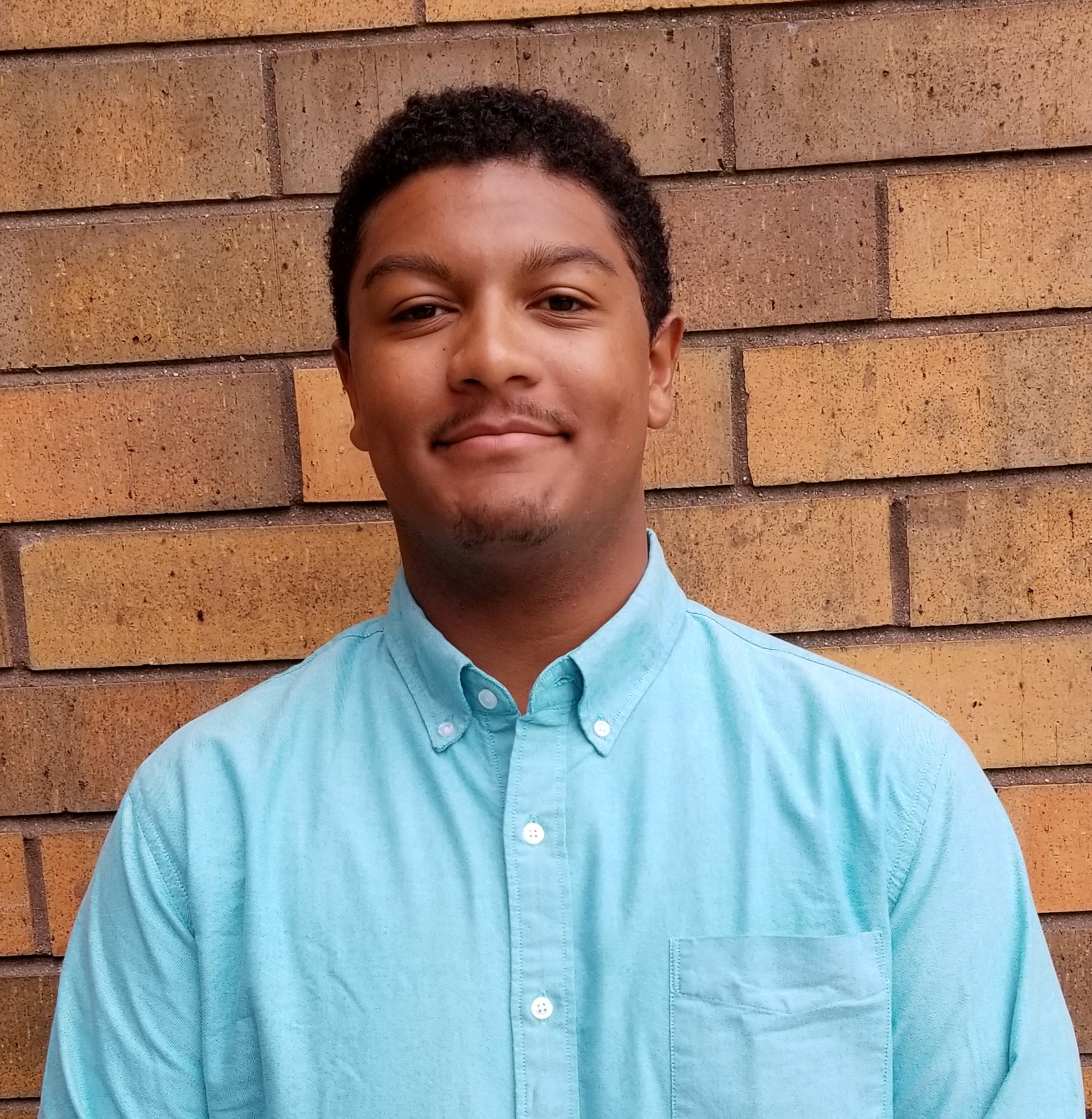 Emerging Professional Amiel Jaggernauth attends Clark University in Worcester, MA after transferring from the University of Vermont. Vermont's loss is Worcester's gain! Amiel is an aspiring leader in biotechnology who desires to create sustainable change in the service provided by health care professionals. Amiel's short-term interest is pioneering next generation genetic therapies and stem cell technologies in a global market that provides a platform for longer-term goal of influencing the biotechnology supply chain from research and development through users. Amiel was a Neuroscience major but is now expected to graduate this May with a Bachelor's Degree in Art and Biology. Amiel has worked as a Research Assistant, volunteered as a Teaching Assistant and was co-Editor of a Peer Review Journal.